Skip Navigation
Doctor of Philosophy in English (PhD)
OVERVIEW
Our doctoral program provides rigorous and interdisciplinary professional preparation for teacher-scholars in a collegial environment. In consultation with their advisors, students design individualized courses of training, with the opportunity to supplement the Department's seminars in English, American and Anglophone literatures and literary and cultural theory with independent studies and courses in other departments and other regional universities. Students may earn advanced certificates in Cultural Studies, Art and Philosophy, Disability Studies, Women's and Gender Studies and Writing & Rhetoric.
After completing coursework, students must pass qualifying examinations requiring expertise in two literary historical periods and a special topic, preliminary to the dissertation. Our students typically graduate with teaching experience within and beyond their fields of specialization and professional records of presentations and publications. They work at institutions throughout the United States and the world.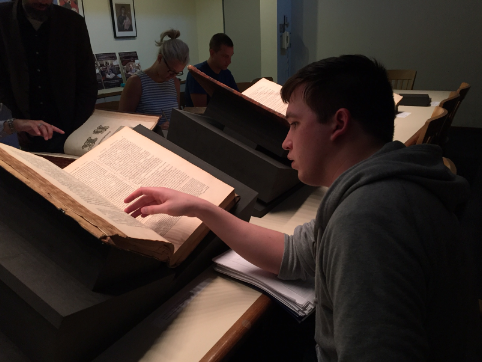 ADMISSION AND PROGRAM REQUIREMENTS
For more detailed information about the program, please consult the PhD Handbook.
For information on how to apply, see the application instructions.
Have a question? It may have been asked before. If not, email or call the Graduate Program Coordinator or the Graduate Program Director.