Skip Navigation
Questions About Applying to the MAT Program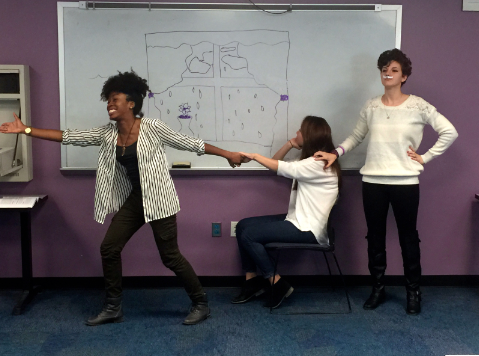 1. WHEN AND HOW SHOULD I APPLY FOR THE MAT IN ENGLISH?
Application deadlines to begin the MAT program are listed below. Please note that MAT applications are facilitated by the School of Professional Development, not by the Graduate School. Students who submit the wrong application will not be considered for admission. For more information regarding the MAT, visit this website. All MAT applications are submitted online through SLATE. 
Domestic Students: 
Fall: July 15

Spring: December  1

Summer I: April 15

Summer II: May 15
International Students:
Fall: April 1
Spring: November 1
2. SHOULD I TAKE COURSES AS A NON-MATRICULATED STUDENT BEFORE APPLYING? IF SO, WHICH COURSES SHOULD I TAKE?
Taking courses non-matriculated can be a good way of shortening your time-to-degree and a good way of enhancing the competitiveness of your application (especially if you can get a letter of recommendation from the course professor); however, it is a risk because there is no guarantee you will be admitted to the program.
Because we are most concerned that applications for English Teacher Education demonstrate a strong command of the field of English, the courses that will make your application most competitive are EGL courses. CEE 505, CEE 527, CEF 547, or LIN 544 may also be taken non-matriculated, but they will not enhance your application's competitiveness much, unless you already have a strong background in English. As you select EGL courses to take, be sure to consult the MAT Advising Worksheet to make sure your courses will count toward your degree if you are admitted. To take courses non-matriculated, you must fill out an application, available on-line here.
Unfortunately, graduate course offerings in English are extremely limited. As a result, you must get permission from the instructor to take a course non-matriculated. Contact the professor of the EGL graduate course you are interested in taking and explain that you are taking the course to prepare for applying to the MAT in English program. The professor may advise you to show up to the first class, where s/he will enroll as many non-matriculated students as possible in the course. Unfortunately, there is nothing the Director of English Teacher Education can do to help you if you find yourself unable to find an open seat in an EGL graduate course. While we would be delighted to offer more graduate courses, the resources for doing so are limited, and professors must keep student numbers in classes low enough to ensure an appropriate experience for those students already admitted to degree programs.
To register to take courses as a nonmatriculated student, follow the directions on the non-matriculated form at this website.
3. WHAT IF I DON'T HAVE A YEAR OF FOREIGN LANGUAGE?
NYS requires 1 year of foreign language at the college level for Teacher Certification. Stony Brook requires you to fulfill this requirement either before you apply or as you apply for the MAT. This requirement is not just a "hoop" to get through. Foreign language is especially important for English teachers as it encourages them to see how language is linked to world-view and that multiple world views are an intellectual advantage for everyone.
Foreign language courses need not be taken at Stony Brook, nor must they be transferred to SBU for the MAT degree program. Any transcript showing a year of college-level foreign language will satisfy this requirement. If your undergraduate college allowed your high school foreign language to count as a year of college-level foreign language, have your undergraduate school's Registrar write a letter to that effect for you, and include the letter in your MAT application; such a letter will fulfill your foreign language requirement for the MAT.
4. WHY MUST I TAKE THE GRE TO APPLY FOR THE MAT IN ENGLISH?
The Graduate Record Exam scores serve two purposes: 1) they give us a standard measure by which to judge the relative likelihood of success of applicants to our program; 2) they give us a standard measure by which to judge our applicants (and those we admit) relative to those in other teacher certification programs at SBU and elsewhere. GRE scores are one way we answer calls for "teacher accountability." The GRE Specialty Subject Exam is notrequired.
5. FROM WHOM SHOULD I GET LETTERS OF RECOMMENDATION?
Letters of Recommendation are a very important part of your application. We want to know that you have the academic ability to succeed in our rigorous graduate English program and that you have the personal determination and discipline to do so. The most helpful letters will come from English Professors from whom you've taken at least one class. Letters from Stony Brook Professors are especially strong. Letters from non-English Professors are also helpful. You might choose to include one letter from a non-professor in authority who has seen you work effectively with adolescents. In general, letters from employers who are not educators and are not familiar with your work with adolescents are unhelpful.
6. WHAT IS THE ADMISSIONS COMMITTEE LOOKING FOR FROM THE PERSONAL STATEMENT ON THE APPLICATION?
The personal statement is an important part of your application. We want to know that you are knowledgeable in English and that you have the temperament, discipline, and enthusiasm to be an effective English teacher for adolescents. We want to see that you have the command of written English necessary to be an effective teacher of writing. There are many successful ways to approach the personal essay, so there is no one model or structure we expect you to follow. We also want to see that you have the required research and reading comprehension skills necessary for effective English teaching; thus, we have crafted an Admissions Essay Prompt that requires web research and reading. As you answer the prompt, try writing an interesting essay about yourself that addresses our concerns, that answers the prompt, and that stands out from the rest of the applicants' essays. We highly encourage you to get feedback on your essay from people you respect, and that you use their feedback wisely to revise your essay until it is a piece of writing you are very proud of. While our first concern is the content of your essay, we also highly recommend you proofread the essay carefully. Every semester applicants are rejected from our program because their essay has not been carefully proofread. The Program Director dislikes passing on this bad news. Please help him avoid having to do so in your case.
7. I'M CONCERNED THAT I WON'T HAVE A VERY COMPETITIVE APPLICATION FOR THE PROGRAM? WHAT CAN I DO TO IMPROVE MY CHANCES OF BEING ADMITTED?
Our program is very competitive, and thus only the strongest applicants are admitted. If you're concerned about your ability to compete for a seat in the program, you should do your best to write an effective Personal Statement and get letters of recommendation from persuasive writers. See the answers above to questions about the Personal Statement and Letters of Recommendation. The best way to enhance your application is to take one or two EGL graduate courses as a non-matriculated student and to request letters of recommendation from the professor. If you can do well on at least two EGL graduate courses, that is a good indication that you can succeed in our program and it may help you compete better with other applicants to the program. See also the answer above to the question "Should I take courses as a non-matriculated student before applying?" To take courses non-matriculated, see the School of Professional Development website.
QUESTIONS ABOUT THE BA IN ENGLISH TEACHER EDUCATION
1. WHEN AND HOW SHOULD I APPLY FOR THE BA IN ENGLISH TEACHER EDUCATION?
Application to the English Teacher Education Program is competitive. English Teacher Education Program Applications are due either March 15 th or November 15 th of the semester previous to your desired first semester in the program. You should apply either in the last semester of your sophomore year or the first semester of your junior year. The application requires a 2-3 page essay and a copy of your unofficial transcript. While taking most English Teacher Education courses requires admission to the program, you may take PSY 327, SSE 350, CEF 347, and LIN 344 at any time. The Application for the Undergraduate English Teacher Education Program is available on the English Department website (click the link for "Teacher Education").
2. I'M A SENIOR ENGLISH MAJOR, AND I'VE DECIDED I WANT TO BE A SECONDARY ENGLISH TEACHER. WHAT ARE MY OPTIONS?
Earning English Teacher Certification requires at least 3 semesters after you apply to the program; thus, if you apply for the program while you are a first semester senior, you will need to delay your graduation by a full year in order to earn English Teacher Certification. Rather than do so, it is far more advisable for you to graduate with a BA in English and apply for our MAT in English to begin the semester after you graduate. The MAT would require only one or two more semesters than delaying your undergraduate graduation would, and when you are finished, you would have both English Teacher Certification and a master's degree. It is important to keep in mind, however, that admission to the MAT may be more competitive than admission to the BA Program.
3. WHY MUST I MEET WITH MY ENGLISH MAJOR ADVISOR AND THE ENGLISH TEACHER EDUCATION ADVISOR EVERY SEMESTER?
The philosophy of teacher education at Stony Brook University is that you are a student in a discipline (in this case, English) as well as a teacher education student. Since you require both programs, you also require two advisors. Because earning Teacher Certification is a rigorous process with many requirements and very little room for error, we require you to meet with both advisors once each semester. Students who do not meet with both advisors at least once per semester frequently find errors in their programs when they apply for student teaching or attempt to graduate. Don't be among them. See your advisors once each semester to plan your schedule of classes.