Skip Navigation
Stony Brook University English Teacher Education Program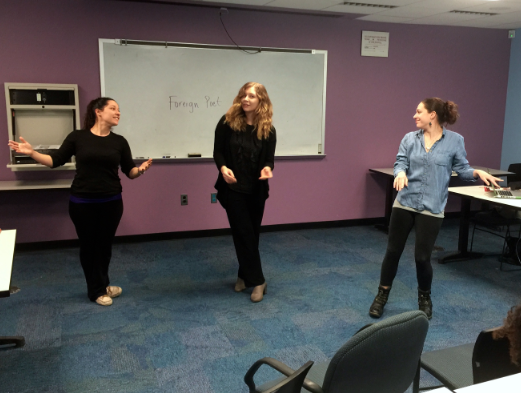 FAQs last updated: April 28, 2013
Disclaimer : The information in this document is true to the best of my knowledge and is intended to be of informal help to those interested in our programs. The information on this page must not be considered legally binding. –KL
This series of pages answers questions about the MAT Program, the BA-MA Program, and the BA Program. It answers questions about applying to the program and about how the program works once students are admitted. Questions are categorized in the side navigation.
Prospective MAT Applicants : We are a small, competitive program. The English Department will admit up to about 10 students to the MAT English program each semester. Only applications submitted to the School of Professional Development by the deadline will be considered. If seats remain, exceptionally strong students may be admitted after the deadline. More information may be found below and at the following website: http://ws.cc.stonybrook.edu/spd/graduate/matenglish.html
MAT Applicants will be judged by the following criteria:
Overall Undergraduate GPA and GPA in English Courses (MAT applicants must have an undergraduate English major; others should consider our second bachelor's program—see below)
Strength of Letters of Recommendation
Quality of Application Essay
GRE Scores (General Exams only; special subject exams not required); A GRE Verbal score of about 160 (600 on the old scoring system) is desirable
One year of college-level foreign language (or the equivalent)
FREQUENTLY ASKED QUESTIONS
These questions and answers have been designed to assist students interested in our English Teacher Education Programs and those already enrolled in them. Almost every question the Program Director has ever been asked about the program is answered in these pages. Read these pages in their entirety, and you will likely find an answer to your question.
To read frequently asked questions about our program, please click on the topics displayed in the navigation bar on the side of this page. Alternatively, download FAQs here.