Skip Navigation
ECE Research News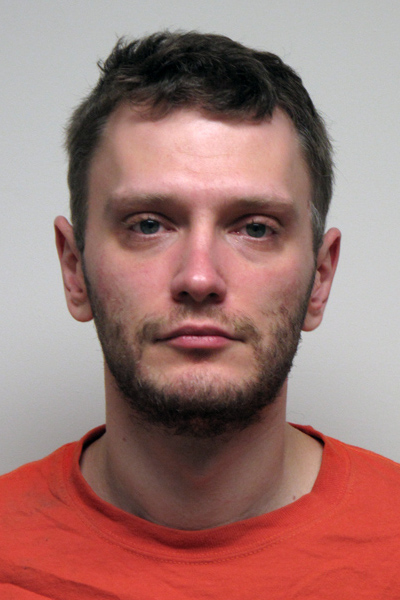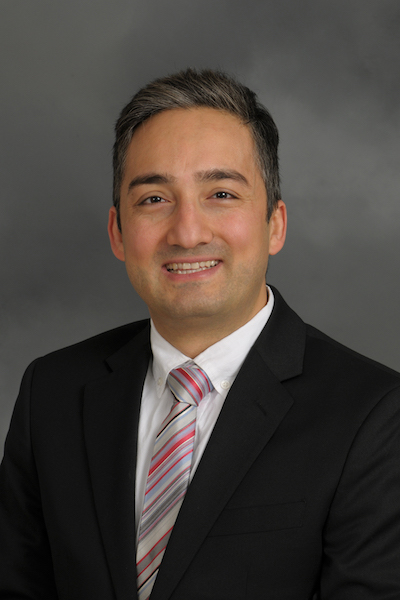 ECE-affiliated researchers Amirhossein Goldan, Ph.D. and Dmytro Gudkov, Ph.D. have been named two of the winners of the   Stony Brook University Chapter of the National Academy of Inventors  "Young Academic Inventor's Award." 

---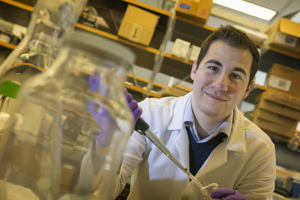 Michael D'Agati, a senior Electrical Engineering major, has been featured by Stony Brook's Undergraduate Reseach and Creative Activities (URECA) as the student researcher of the month for February 2018. Please click here to read an interview with Michael.
---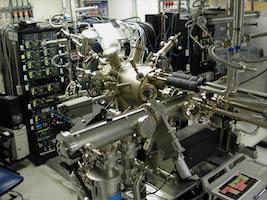 Researchers from the Stony Brook ECE department and the U.S. Army Research Laboratory announce a new synthesis process for low-cost fabrication of a material previously discounted in literature for high-sensitivity infrared cameras, opening new possibilities for future Army night-time operations. (Image credit: US Army Photo)
---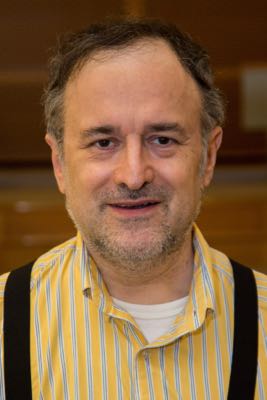 This summer Prof. Tom Robertazzi, ex-ECE PhD student Kai Wang and Prof. Steve Skiena of the Computer Science Dept. have been awarded a US patent (number 9,728,971) for an elegant procedure to balance the phases of electric power distribution systems.
---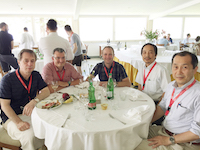 Prof. Mikhail Dorojevets with four other founding members representing four world continents have founded  QUANTARCTIC, the worldwide community of people developing Flux Quantum Architectures, Tools, and Integrated Circuits with superconductor technology.  The QUANTARCTIC mission is to connect people working on flux quantum computing and bring new people, companies, and ideas to the field.
---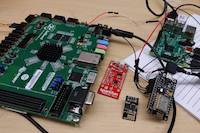 ECE Professors Fan Ye, Peter Milder, and Yuanyuan Yang receive NSF grant to study hardware and software for pervasive edge computing. The researchers will design, create and evaluate a novel hardware and software platform where modularized FPGA/software computation components can be easily composed like interlocking Lego pieces, to create customized edge sensing and computing devices for "smart" applications.
---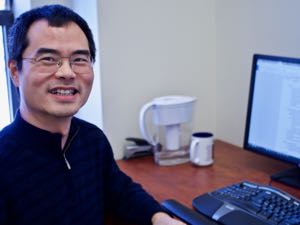 ECE assistant professor Fan Ye has been awarded a Google Faculty Research Award. This is a competitive and prestigious award aimed to strengthen Google's ties with researchers and to support cutting-edge work on "problems that will impact how future generations use technology."
---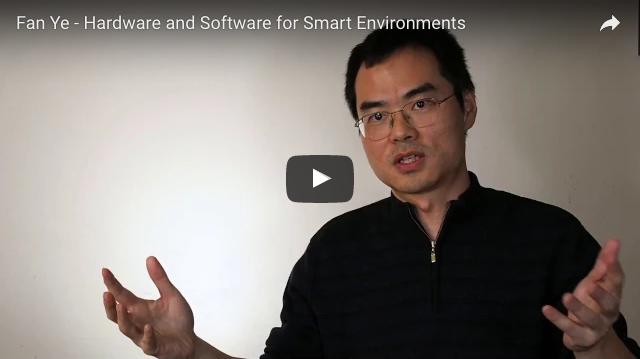 ECE assistant professor Fan Ye receives NSF CAREER award supporting his research on foundational hardware and software for smart enviroments.
---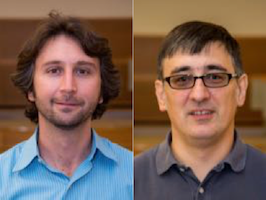 Associate Professors Emre Salman and Milutin Stanaćević are inventing new methods to use wireless energy in computing devices.  Contrary to existing methods that convert wirelessly harvested power into a direct current (DC) voltage and rely on conventional computing methodologies, Salman and Stanacevic propose an alternating current (AC) computing based system where the wirelessly harvested power is directly used for computation without converting into a DC voltage.
---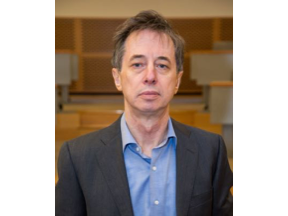 Prof. Mikhail Dorojevets, Associate Professor of Electrical and Computer Engineering, was awarded a contract related to  cyber security  from the Office of Director of National Intelligence, IARPA. It is the first ever IARPA contract awarded to Stony Brook University. Prof. Dorojevets's research interests include energy-efficient superconductor computing, cyber security, cryptography, parallel computer architectures, and all aspects of processor and circuit design.
---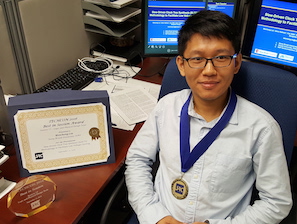 Stony Brook ECE graduate student Weicheng Liu has received the Best in Session Award at the   2016 SRC TECHCON Conference  held in Austin, Texas. Weicheng's paper has proposed a novel method for automatic clock tree development to reduce power consumption. Weicheng  is a PhD student at the NanoCAS Lab advised by Prof. Emre Salman. 
---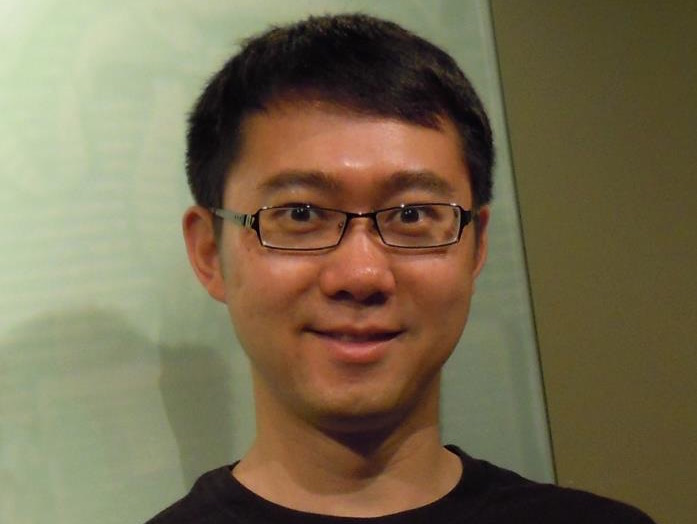 Dr. Shan Lin, Assistant Professor of Electrical and Computer Engineering, has been awarded the National Science Foundation's Early Career Development (CAREER) Award, which is given to young faculty members for research and educational activities. This award will support Dr. Lin's work on ensuring the safety and security of networks in connected hospitals.
---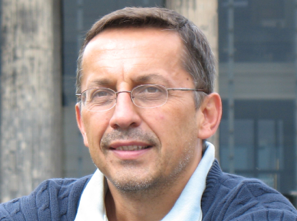 At the beginning of every year, the European Association for Signal Processing (EURASIP) recognizes "outstanding achievements of its members and volunteers. Each year, a select group of signal processing researchers is elevated to EURASIP Fellow, the Association's most prestigious honour." This year one of the four recipients of this high distinction is Petar M. Djuric. His citation reads "For contributions to the theory and practice of Bayesian signal processing."
---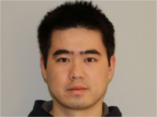 The Standard Performance Evaluation Corporation (SPEC) Distinguished Dissertation Award is given each year to a doctoral dissertation which exemplifies scientific significance, impact and originality. Stony Brook University's (SBU) own Yufei Ren was chosen as the winner for 2015 from amongst fifteen phenomenal dissertations from institutions across the globe. 
---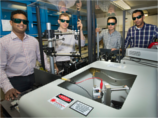 A team led by ECE assistant professor Matthew Eisaman has developed a method  using common glass for creating resilient, customized, and high-performance graphene. The material is known for its durability and electrical conductivity and is used in the energy, electronics and semiconductor industries. The graphene-enhancing process is detailed in a paper published in   Scientific Reports .
---
Prachi Chitnis, a Stony Brook University graduate student mentored by Kevin Brown, a physicist at the U.S. Department of Energy's (DOE) Brookhaven National Laboratory's Collider-Accelerator Department and the department's Prof. Thomas Robertazzi, has been awarded the 2015 Experimental Physics Control Systems Prize by the European Physical Society (EPS) for her "significant contributions to the reliability of the RHIC beam permit system."
---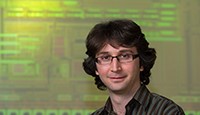 Emre Salman, Assistant Professor in ECE Department, was selected as one of the four finalists for the Stony Brook Discovery Fund Prize. He and Milutin Stanaćević, Associate Professor of ECE, proposed a novel method for performing computation in energy-autonomous systems that "harvest" power from ambient sources. The proposed method significantly enhances energy efficiency by recycling electrical charge in a unique way that particularly fits wireless power harvesting systems.
---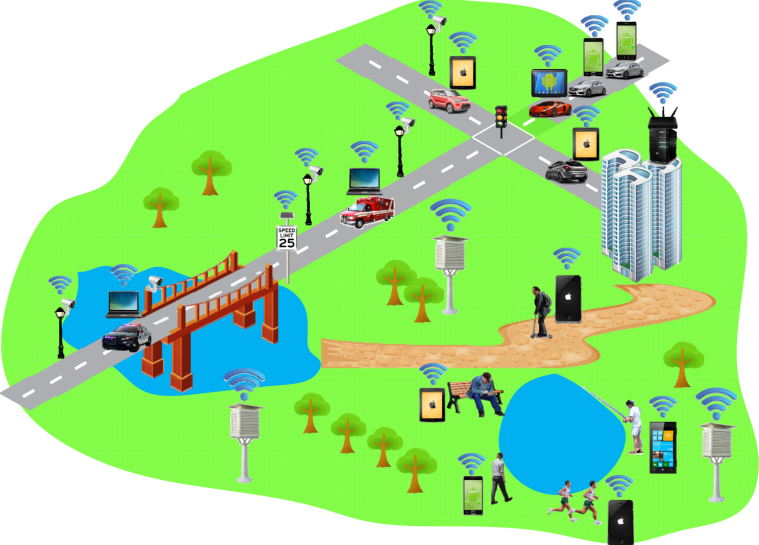 ECE Faculty Yuanyuan Yang and Fan Ye have won a NSF grant totaling $745K for three years to develop a novel data-centric "Pervasive Edge Computing" architecture that will revolutionize next generation sensing applications.  The project seeks to create a new architecture that promotes sensing data to first class citizens whose existence is independent of any particular devices.
---

Ever got lost in an unfamiliar library, hospital, train station or office building? You're not alone. Although navigation has been standard outdoors thanks to GPS and digital maps, such capability is simply non-existent for most buildings.  ECE Faculty Fan Ye is developing algorithms and systems that can automatically construct digital indoor floor maps from mobile sensing data. People carry mobile devices such as smartphones everywhere every day. These devices are packed with sensors – inertial, radio, image, sound, light. Prof. Ye's group is developing algorithms and building systems that can take such data, extract the geometric and layout information of different kinds of architectural elements (e.g., hallways, rooms and lobbies), and piece them together for complete floor plans.
---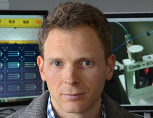 Innovate LI announced the winners of its inaugural Innovator of the Year award that recognize Long Island's best brightest ideas. The 2015 Innovators, chosen after a two-month nomination process, will be honored at an awards breakfast at Crest Hollow Country Club, Oct 21. Among the winners in Science & Technology category is our own Matt Eisaman and his colleagues at Brookhaven National Laboratory. The winning work is reported in their paper,   Nanotech Antireflection Surface Coatings, published in Nature Commuications.
---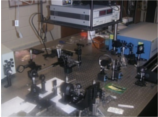 The Optoelectronics Group's research activity includes the design and development of lasers, light emitting diodes and photodetectors. Among the most recent achievements are the first demonstration of mid infrared high power cascade diode lasers with record performance parameters, fabrication of arrays of mid infrared light emitting diodes with 4 million individually addressable pixels and development of a new class of long wave infrared photodetector heterostructures based on our original metamorphic epitaxial technology.
---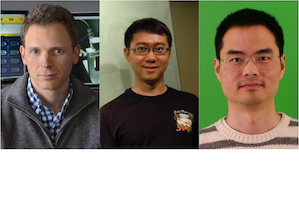 Three new faculty members have joined the ECE department. Dr. Matthew Eisaman joins us under a joint appointment with Brookhaven National Laboratory, where he is a physicist in the Sustainable Energy Technologies Department. Dr. Shan Lin joins us from Temple University, where he was an assistant professor since 2010, working on networked systems. Dr. Fan Ye studies mobile sensing systems and applications. Prior to joining us, he was a faculty member at Peking University and a researcher at IBM T. J. Watson.
---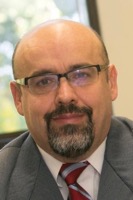 The ECE department's Alex Doboli is part of a multi-university team that has been working on the research project "INSPIRE: The Hunting of the Spark: A Systematic Study of Natural Creativity in Human Networks". The project studies how novel ideas propagate in large groups of people – specifically how research ideas percolate through the technical community. More generally the team is studying creativity.
---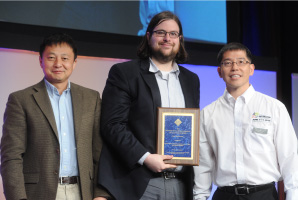 The Association for Computing Machinery has announced that a paper co-authored by ECE assistant professor Peter Milder has won the 2014 Best Paper Award for the journal Transactions on Design Automation of Electronic Systems (TODAES).