Skip Navigation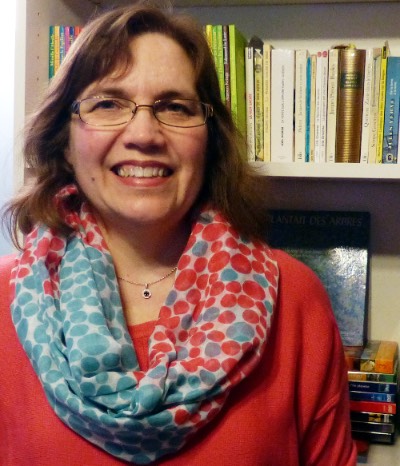 Professor Sarah Jourdain Named as Associate Dean in the School of Professional Development
Sarah Jourdain has been appointed Associate Dean of the School of Professional Development (SPD). In her role, Dr. Jourdain will initiate and supervise the development of new programs, work closely with the SPD Curriculum Committee, and the Office of Teacher Certification, and lead efforts to write grants for innovations in SPD's course offerings. 
A faculty member in French in the European Languages, Literatures and Cultures Department,  Dr. Jourdain has also been a very active faculty member in SPD for over a decade, serving on the SPD Council and authoring or co-authoring many new program proposals, including 5-year dual degree programs in Foreign Languages, TESOL and Foreign Language, and--most recently--a Bilingual Extension for teachers. The long-time (and continuing) Director of Foreign Language Teacher Education,  Dr. Jourdain was the leader in earning NCATE certification for all language programs in 2004, 2009, and in 2016.​

Dr. Jourdain earned a PhD from Indiana University, and has since published a book on teaching French and peer-reviewed articles, including recent publications in  The French Review and the  Journal of the National Council of Less Commonly Taught Languages.  She has also been awarded over half a million dollars in grants and student scholarships to support language study. Dr. Jourdain is also a​n actual​ Knight, as she was awarded the  Chevalier dans l'Ordre des Palmes Académiques ("Knight in the Order of Academic Palms") by the French Government in 2010.