Skip Navigation
Food Court
There will be several options for dining at CommUniversity Day.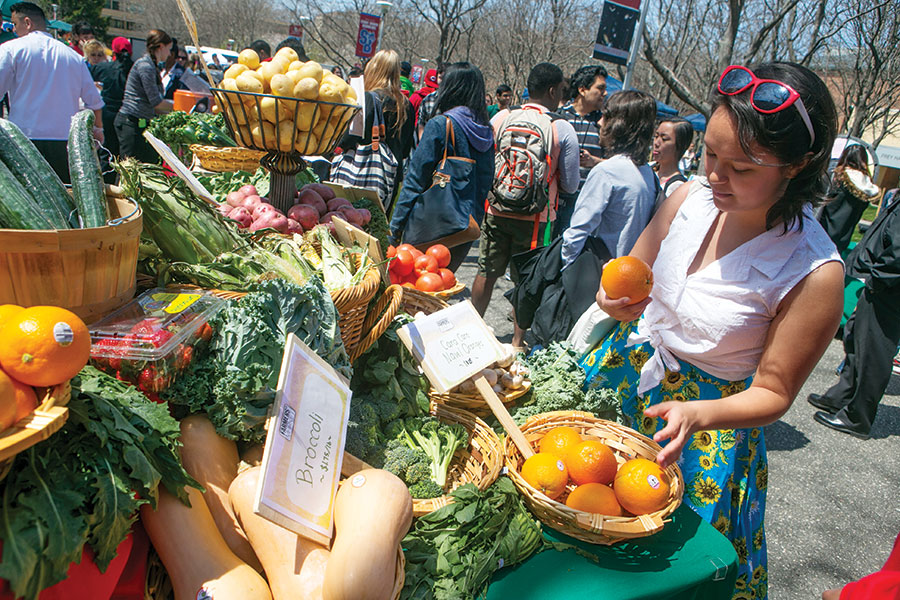 Cash, Credit, Wolfie Wallet, and Dining Dollars can be used for purchases. 
Food trucks from Starbucks, Chatime Tea, and others will be available. A Farmer's Market will be selling local produce. Freight Farm and Riverhead Vendors including  Chocology and Duck Donuts will be providing a wide variety of food. CulinArt will be hosting food tasting tents from East Side Dining, West Side Dining, Roth Cafe, and the Student Activities Center.
A Smoothie Bike which connects a blender on a bicycle and requires pedaling to create the smoothie will be available to try out.  
All campus dining locations will be open. Visit stonybrook.edu/commcms/dining/locations/ for more info.