Skip Navigation
Fellowship Schedule
NY-CAPS Fellowship periods are funded for up to 3 years, and start on or after May 1.  Each Scholar Cohort is selected from applications submitted by the published Winter deadline.  Active recruitment and publication of the deadline take place in the Autumn.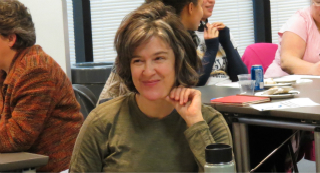 Spring/Summer
Potential Scholar
Inquiries Welcomed
Autumn
Active Recruiting of Scholar Candidates
Application Deadline Published 
Winter
Application Deadline
Candidate Review
Winter/Spring
Candidate Interviews
Fellowship Offers
Starting May 1
New Scholars begin NY-CAPS program    
Fellowship extends up to 3 years
---
We welcome inquiries for the NY-CAPS Scholar Cohort entering May 2020 for the fellowship period of May 1, 2020, through April 30, 2023.  Please feel free to contact us now!
For details of the application process, see How to Apply.
Eligibility
PhD, MD, DDS or comparable doctoral degree

U.S. Citizenship or US Permanent Resident Status

No more than 2 years since the date of doctoral degree
  Women and individuals from underrepresented racial and ethnic groups, as well as individuals with disabilities, are always encouraged to apply
---
Salary and Benefits
NY-CAPS Postdoctoral Scholars receive a salary and annual increases in accordance with NIH guidelines.  As Stony Brook University employees of the Research Foundation for SUNY, NY-CAPS Scholars are eligible for medical, retirement and other benefits.  For more details, please visit the SBU Human Resources website's Research Foundation Employees section.