Skip Navigation
Research Mentor: Dr. Liliana M.Dávalos
Liliana M. Dávalos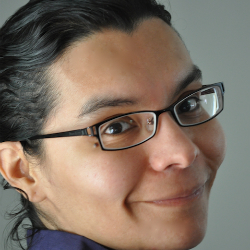 Education: PhD in Evolutionary Biology/Deforestation from Columbia University
Current Position: Assistant Professor of Conservation Biology/Ecology and Evolution
E-mail:  Liliana.Davalos-Alvarez@stonybrook.edu 
Website:  http://life.bio.sunysb.edu/ee/davaloslab/The_Lab.html
Liliana M. Davalos is an evolutionary biologist interested in the ancient history of biodiversity and its conservation. Her lab focuses on how diversity in species and traits arises, and on helping shape policy to conserve ecosystems today and into the future.
Why I chose to join IRACDA NY-CAPS
The program is an excellent way to support the career trajectory of excellent fellows to shape the scientists of the future.
Back to Who's who page