Skip Navigation
IRACDA Scholar: Jillian Nissen, Ph.D.
Jillian Nissen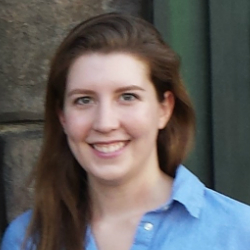 Education:  PhD in Molecular and Cellular Pharmacology from Stony Brook University
Current/NY-CAPS Placement: Department of Molecular and Cellular Pharmacology
NY-CAPS Research Mentor: Dr. Stella Tsirka
E-mail:  jillian.nissen@stonybrook.edu
Jillian earned her bachelor's degree in Cell Biology and Neuroscience from Rutgers University in 2008. In 2014, she completed her PhD in Molecular and Cellular Pharmacology at Stony Brook University. Jillian is currently an IRACDA postdoctoral fellow in the lab of Dr. Stella Tsirka in the department of Pharmacology at Stony Brook University, which broadly focuses on the role of the resident immune cell of the brain and spinal cord, the microglia, in various central nervous system diseases. Her research primarily focuses on how microglia are responsible for mediating neuronal survival in multiple sclerosis. She found that treatment of mice undergoing an animal model of MS with the drug tuftsin significantly improves their health and mobility by promoting an anti-inflammatory shift in the microglial cell populations. She is currently investigating whether tuftsin's beneficial effects are due to improved preservation and increased activity of neurons, which are typically  degenerated in MS.
Why I chose to join IRACDA NY-CAPS
I chose to join the IRACDA NY-CAPS program for several reasons- first, the opportunity to receive training in how to be a more effective and engaging educator is invaluable, as I intend to seek a position in an academic institution following my training. Second, the ability to bring my own funding into the lab as a postdoctoral researcher has allowed me greater flexibility and risk in my experimental plans. I am looking forward to working with such a talented and driven group.
Back to Who's who page