Skip Navigation
Partner Institution Coordinator: Dr. Louise Hainline
Louise Hainline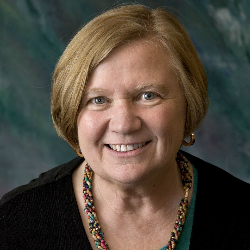 Professor of Psychology, CUNY Brooklyn College
PhD: Developmental and Social Psychology, Harvard University
E-mail:  Louiseh@brooklyn.cuny.edu
Website:  www.brooklyn.cuny.edu
Louise Hainline is Professor of Psychology at Brooklyn College. She is a development and cognitive psychologist with degrees in Psychology from Brown University and Harvard University. She has done research on the development of infant vision in the area of developmental behavioral neuroscience, with a focus on assessment of early visual disorders and studies of the oculomotor system. She served for over a dozen years as Dean for Research and Graduate Studies for Brooklyn College. Her current research interests are on how people learn, particularly in higher education; the effectiveness of different types of STEM pedagogy; and the psychological issues confronted by under-represented students in academic settings. She is currently PI/PD on several federally-funded programs to help under-represented students to pursue research careers in STEM, as well as programs to provide professional development for graduate students and post-doctoral fellows.
Why I chose to join IRACDA NY-CAPS
I have had a long-time and very positive interaction with SBU on diversity issues and with diverse students from Brooklyn College. I welcome to chance to work directly on the professional development of SBU post-doctoral fellows who are interested in careers teaching diverse students.
Back to Who's who page