Skip Navigation
Hazardous Waste
---
Do NOT dispose of hazardous waste down the drain!
Follow proper storage guidelines, see Hazardous Chemical Waste Management information from EH&S. 
Obtain orange hazardous waste labels from EH&S during waste pick-up.  Fill out label properly and affix to waste container.  The chemical name should be written in English, do not use abbreviations, chemical formula/structure.  Replace label if writing becomes worn or illegible. 
Chemical Waste Disposal Manifest from EH&S
Waste Pick-Up:
When:  Wednesday, 11:00 -11:30 a.m.
Where:  Chemistry Loading Dock (access through basement)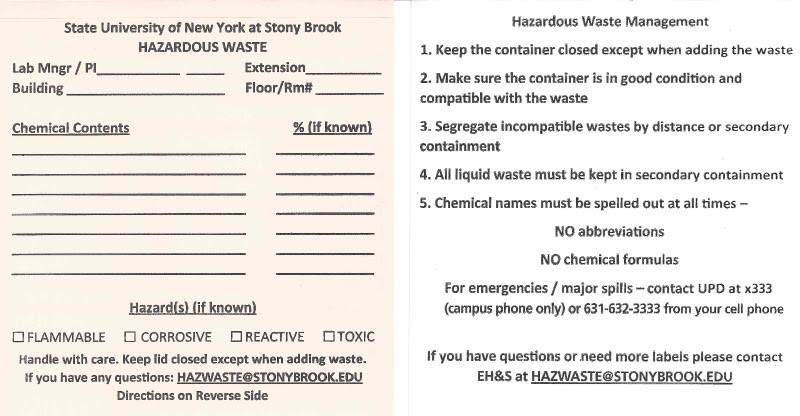 Department of Chemistry, SUNY Stony Brook
100 Nicolls Road, 104 Chemistry
Stony Brook, NY 11790-3400
Phone: (631) 632 7880
Fax: (631) 632 7960