Skip Navigation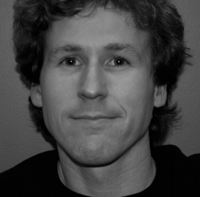 The PI
Isaac Carrico

Hometown:  Austin, TX 

Isaac received his B.S. in chemistry from UC Santa Barbara in 1997 and his Ph.D. in Chemistry from Caltech in 2004.  He then went to UC Berkeley where he worked with Carolyn Bertozzi as a NIH Postdoctoral Fellow.  In 2006 he started his labs in the Department of Chemistry at Stony Brook University.
Graduate students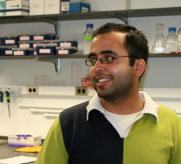 Partha Banerjee

Hometown: Calcutta, India

I am a 2nd year graduate student at the Department of Chemistry, PhD program. My research includes Metabolic labeling of viral proteins with unnatural amino acids and sugars and their subsequent modification by bioorthogonal chemistry to generate efficient viral vectors.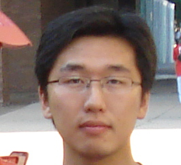 Yanjie Chu

Hometown: Shijiazhuang, China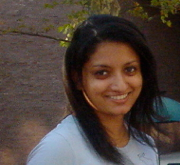 Marian Fernando

Hometown:  Columbo, Sri Lanka

I am currently a second year graduate student studying chemical biology. My research interest focuses on glycosylation, a ubiquitous post-translational modification. In order to study glycosylation in eukaryotic cells, we use chemical labeling.  This will allow us to identify the sites that are being modified so that we can further study the role of glycosylation in various physiological processes in healthy and diseased cells.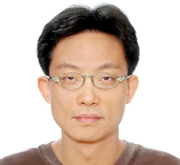 Yoon Hyeun Oum

Hometown:  Seoul, Korea

Yoon has been a member of Carrico group since 2008 spring as a graduate student. He received M.S. in Chemistry from KAIST (Korea Advanced Institute of Science & Technology) in 1995 and worked for LG chem & Life Sciences as a researcher and manager until 2007.  He is working on the project of remodeling adenoviral surface to overcome limitations of gene therapy vectors.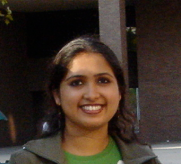 Lakshmi Rajaram

Hometown: Bangalore, India

BSc. : Bangalore University, Bangalore, India

MSc.: Organic Chemistry, Bangalore University, Bangalore, India

I am a second year student in the Chemistry Phd program. My research involves the study of O-linked glycosylation or O-GlcNAcylation of nuclear and cytosolic proteins using metabolic labeling with unnatural sugars followed by analysis with proteomics techniques. This has applications in the discovery of biomarkers for diseases like cancer, diabetes and Alzheimer's disease
undergraduate studentS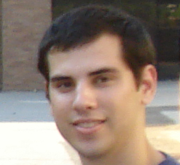 Richard DelleBovi

Richard.DelleBovi@quinnipiac.edu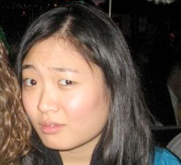 Juah Chung

Hometown: Manhasset, NY

I am currently in my second year as a Pre-medical Post Baccalaureate Graduate Student. My research consists of two projects: stabilizing protein pharmaceuticals by cyclizing proteins and recombinant generation of pBAD-NTL9 for protein folding studies. I plan on applying to medical school next year with the hopes of becoming a pediatric neurologist.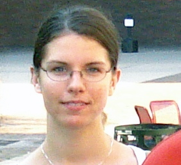 Jennifer Lillie

Hometown: