Skip Navigation
In the Spotlight
---
8/29/2019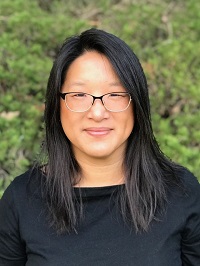 Maria C. Nagan Named ACS Fellow! Read more
6/17/2019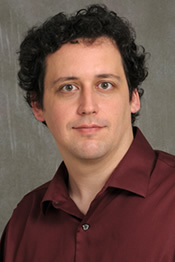 Congratulations to Prof. Chris Johnson, who gave one of two Flygare Award Lectures at the 74th International Symposium on Molecular Spectroscopy today! The Flygare Lecture Awards are given biennially to early career scientists who make outstanding contributions to molecular spectroscopy.
6/11/2019

Welcome! Fulbright Scholar, Greta Klejborowska, as a Visiting Graduate Student from Adam Mickiewicz University, Poznań, Poland joined the Ojima Laboratory. She is in the final year of her Ph.D. study in Poland and will spend one year in the Ojima Laboratory to work on the tumor-targeted drug conjugates of natural product-based anticancer agents to complete her Ph.D. Thesis.
Visiting Scholar, 2019-present, Stony Brook University
Fulbright Junior Research Award, 
2019-2020
ETIUDA 6 Grant Award by National Science Center in Poland, 2019
Visiting Scholar (Erasmus+ program), 2016-2017, , Humboldt University, Berlin, Germany
PhD. Candidate, 2015-present, Adam Mickiewicz University, Poznań, Poland
M.S. in Biological Chemistry, 2015, Adam Mickiewicz University, Poznań, Poland
B.S. in Biological Chemistry, 2013, Adam Mickiewicz University, Poznań, Poland
9/26/18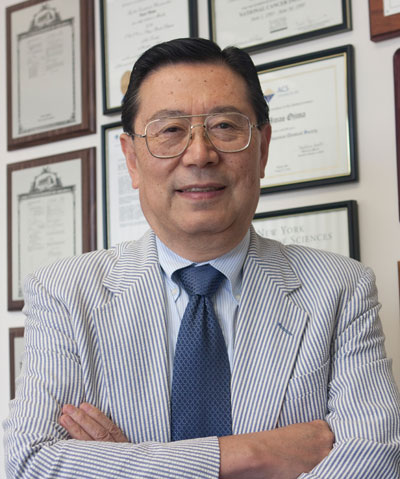 Dr. Iwao Ojima Receives Ernest Guenther Award in Chemistry.  Read more  
The Department of Chemistry invites you to join us for a lecture and reception in honor of Distinguished Professor Iwao Ojima, recipient of the  Ernest Guenther Award  in the Chemistry of Natural Products on  Friday, April 5, 2019,  4 - 6 pm,  Lecture, Department of Chemistry, Room 412,  Stony Brook University.   Reception at the Hilton Garden Inn,   6 - 7:30 pm   , Stony Brook University,  1 Circle Road,  Stony Brook, NY 11794.  Kindly RSVP to  Patricia Marinaccio  by Wednesday, March 20, 2019.
6/15/2018

Takeuchi receives EUROPEAN INVENTOR AWARD 2018 in the NON-EPO COUNTRIES CATEGORY!
6/11/2018



Congrats to Jarrod French for being named Cattrell Scholar for innovative and teaching!
---
5/17/2017



Congrats to Prof. Kathy Parker who has been named a SUNY Distinguished Professor! Read more
1/17/2017
New Faculty to join in September 2017
Dr. Eszter Boros will join the Chemistry Department as an Assistant Professor this coming Fall.
Dr. Boros obtained her BSc and MSc in inorganic chemistry at the University of Zurich, and received her PhD in radioimaging and inorganic chemistry from the University of British Columbia, Vancouver under Professor Chris Orvig. Subsequently, she worked with Professor Peter Caravan at the AA Martinos Center for Biomedical Imaging at Mass General Hospital in Boston where she is currently an Instructor. Dr. Boros' research interests span inorganic chemistry and imaging science. She will use the rich structural diversity of metal complexes paired with their versatile luminescent and radioactive properties for the design of new metal-based molecular imaging probes and therapeutics for personalized medicine. Her work will form the basis for understanding cancer, bacterial infection, and lung disorders in humans.
---
12/19/2016

 
SARIKA HIRA IS NOMINATED FOR THE L.J. ALTMAN UNDERGRADUATE TEACHING AWARD FOR THE FALL OF 2016!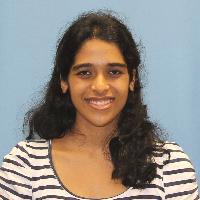 Sarika Hira was awarded the L.J. Altman Undergraduate Teaching Fellow for her in-valuable service to the students of the molecular science sequence (CHE 331 & 332). Her teaching skills were highly effective in both the classroom and office hours settings, as well as an impressive review session presentation.  
12/19/2016
AVA GURBA IS NOMINATED FOR THE PAUL LICHT TEACHING AWARD FOR THE FALL OF 2016!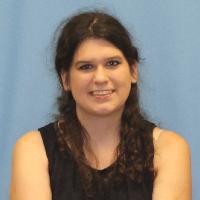 Ava Gurba is selected for the award by chemistry faculty who supervise undergraduate teaching assistants, because of her outstanding qualities as an undergraduate teaching assistant in organic chemistry I (CHE 321), namely, her effective teaching skills, and the enormous amount of extra hours she dedicated towards helping students. She will be a Licht Teaching Fellow in CHE 322 this spring.
9/21/2016

 
BRODY HOOPER IS NOMINATED FOR THE PAUL LICHT TEACHING AWARD FOR THE FALL OF 2016!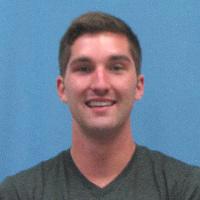 Brody started teaching Organic Chemistry Laboratory, CHE 327, in the spring of 2016, and turned out to be an excellent TA with effective teaching skills, impeccable work ethic, as well as enthusiasm in reaching out to the students.  This fall he takes on the big challenge of launching the very first ELN (electronic lab notebook) system at Stony Brook University.  In the lab room, Brody approaches each ELN user in his sections and guides them through the whole process meeting their individual needs.  Brody also monitors the students' activities on ELN outside of the lab.
8/3/2016
DEBORAH BARKLEY HAD THE BEST SUBMISSION FOR KODAK'S INTERN INNOVATION AWARD!  READ MORE

4/27/2016
JAMSHID SARWARI IS NOMINATED FOR THE PAUL LICHT TEACHING AWARD FOR THE FALL OF 2016!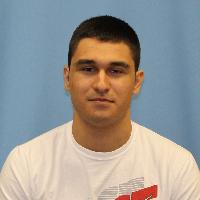 Jamshid Sarwari taught CHE 130 Problem Solving in General Chemistry in the fall of 2016. He was selected for his outstanding energy, enthusiasm, and commitment to his students. Without any prompting, and going well beyond his assigned duties, he developed review materials, submitted these for evaluation to Prof. Simmerling, organized review sessions that included several of his fellow CHE 130 instructors, and ran these for the CHE 129 General Chemistry IA midterm exams. He was supervised by Dr. Wolfskill but will serve under Dr. Zachary Katsamanis during his fellowship.
4/11/2016
STONY BROOK UNIVERSITY CHAPTER OF THE NATIONAL ACADEMY OF INVENTORS (NAI)  READ MORE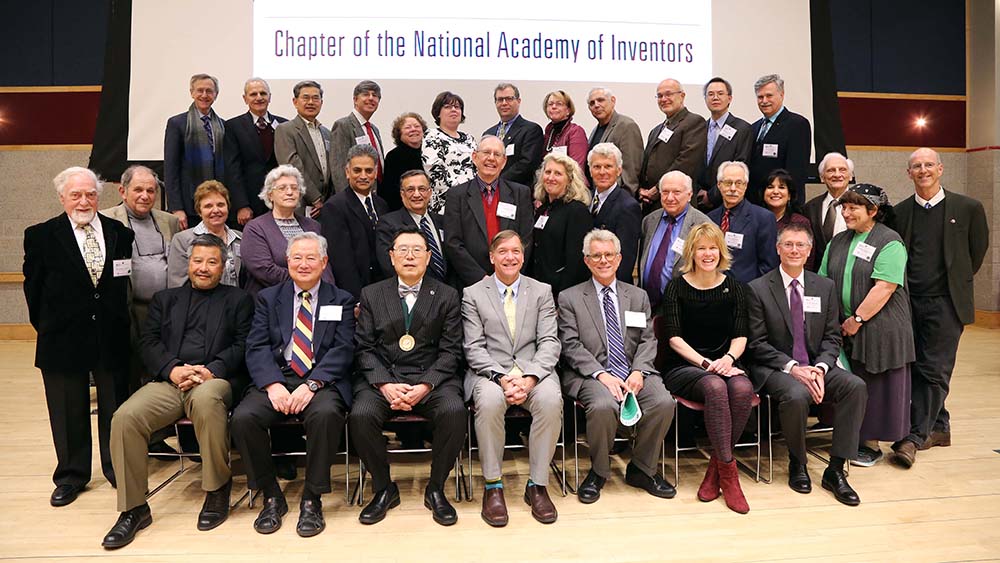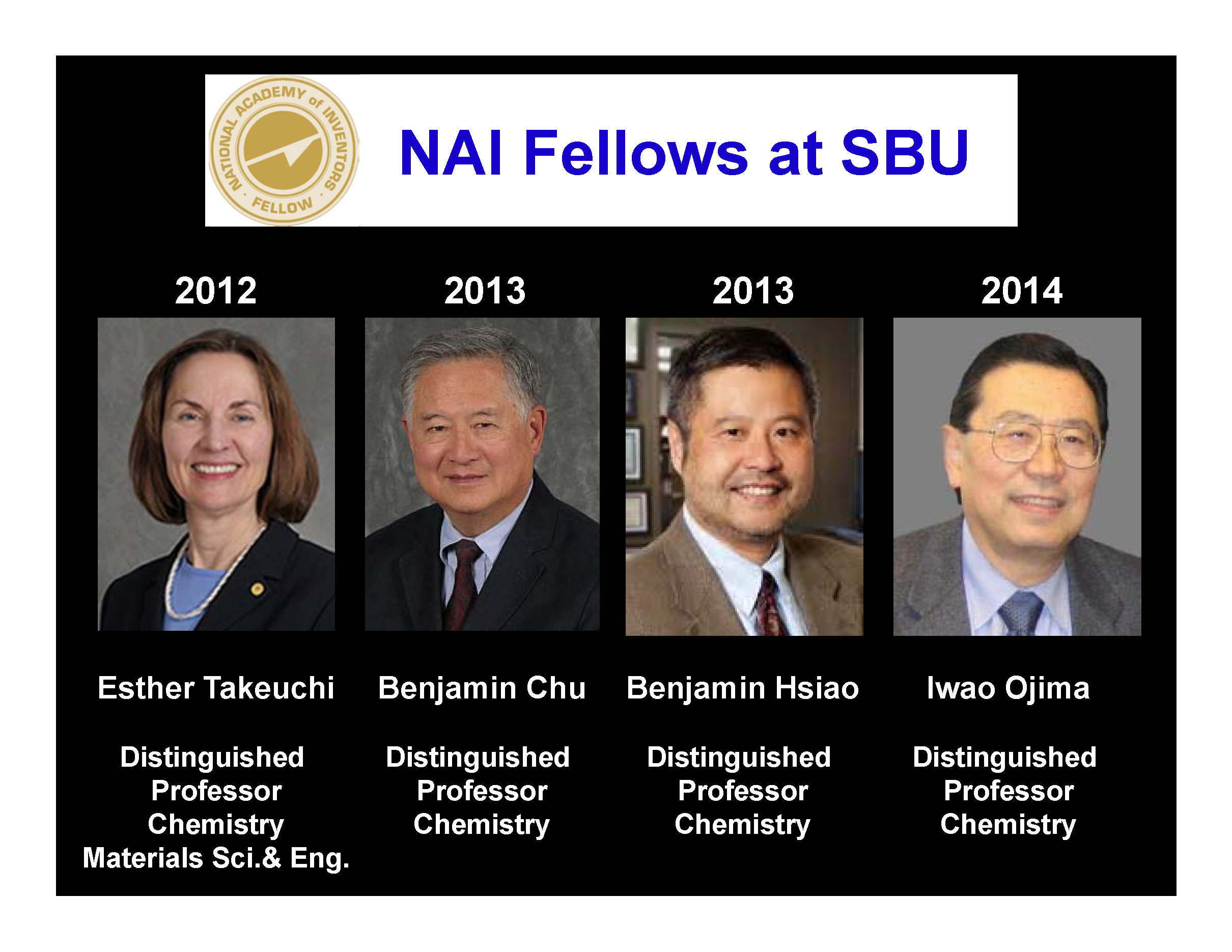 Researcher of the Month
4/5/2016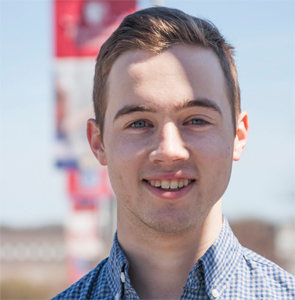 Joshua Farr,  Chemistry major, Environmental Engineering minor, Class of 2017

Research Mentor:  Dr. Scott Laughlin, Department of Chemistry     Read more


2/15/2016
Founding Chair Francis Bonner passed Monday, February 15, 2016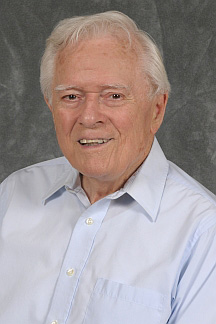 Francis Bonner joined the State University College of Long Island in its second year, 1958, and was our Founding Chair of Chemistry from 1958-1970. Francis guided the development of the Chemistry Department, its undergraduate, its graduate, and its research programs throughout its formative years. His research centered on inorganic reaction mechanisms with particular emphasis on the aqueous chemistry of nitrogen oxides and their compounds and ions. One of his favorite publications was "The Story of NO: How a Small Toxic Molecule Made it to the Big Time."  Science Spectra, 1996, 4, pp 32-37.
A memorial service was held on Sunday, March 6, 2016 at the Bates House in Setauket.
The family has asked that donations in Francis' honor be made to the  Department of Chemistry Excellence Fund or the Department of Music Excellence Fund.

Professor Francis T. Bonner Memorial Donations
Obituary in the Times-Beacon Record 
---
12/1/2015
11/10/2015
2016 Chemistry Graduate Research Fellowships



Congratulations to 2016 Chemistry Graduate Research Fellowship recipients: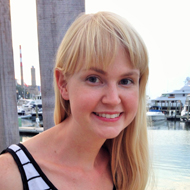 Deborah Barkley is a joint student in Prof. Tad Koga's and Prof. Jonathan Rudick's groups. The goal of her research is to investigate the details of molecular structure in polymer-based materials, using two general approaches, the first being study of polymer/nanoparticle composites in bulk and in thin films as used in automobile tires and protective coatings, and the second, design of dendronized peptides and polymers that self-organize into periodically ordered arrays of nanostructures.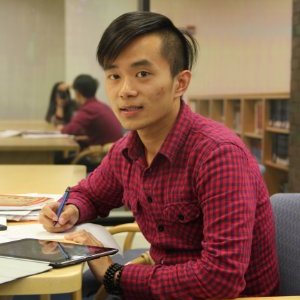 Tianao Yuan is doing research in Prof. Nicole Sampson's lab and his research is focused on the inhibitor development targeting cholesterol metabolism in Mycobacterium tuberculosis (Mtb). He has synthesized a series of compounds showing potent inhibition in whole cell testing against Mtb. He is optimizing these lead compounds and his ultimate goal is to develop them into an anti-TB drug to help with the effective treatment of TB. 
---
11/14/2014
2015 Chemistry Graduate Research Fellowships
Congratulations to 2015 Chemistry Graduate Research Fellowship recipients:


David Bock is doing research in Prof. Esther Takeuchi's lab and his research project seeks to characterize and eliminate the life limiting problem of cathode solubility in batteries used to power implantable cardioverter defibrillators (ICDs) through investigation of the silver vanadium phosphorous oxide family of cathode materials.

Katarzyna Hojczyk is part of Prof. Ming-Yu Ngai's group and the goal of her research has been to develop easily-handled and bench stable trifluoromethoxylation reagents for direct introduction of the OCF3 group into organic molecules. Recently, she has successfully developed the first O-trifluoromethylation reaction of a wide range of protected N-aryl- N-hydroxylamines and the first OCF 3-migration reaction to afford various ortho-OCF 3 aniline derivatives.

Waldemar Nieweglowksi is part of Prof. Andreas Mayr's group. His research is focusing on synthesis of binuclear metal complexes for the activation of small molecules, such as carbon dioxide.


Lei Wang is doing research in Prof Stanislaus Wong lab. She has synthesized a variety of nanomaterials with different morphologies, such as zero-dimensional (0D) CdSe/CdTe/CdS quantum dot nanocrystals, one-dimensional (1D) carbon nanotubes and three-dimensional (3D) metal oxide nanocomposites. 0D-1D and 0D-3D heterostructures, combining the merits of each component, have been generated by both covalent and non-covalent attachment strategies with the goal of achieving better performance in energy applications, such as quantum dot sensitized solar cells and lithium-ion batteries.