Skip Navigation
Welcome
The Calendar to Promote Diversity and Inclusion  at Stony Brook University will promote inclusive communities by raising awareness around a diverse set of identities and issues, while striving to maintain a socially just environment for students, staff, and faculty. The Calendar will focus on programming efforts and community participation and engagement to ensure that every group is being heard, validated, represented, and supported.
Each month is devoted to recognizing and honoring the culture, traditions, contributions, and struggles of identity groups that have historically experienced oppression.
Browse our website to see the various ways Stony Brook has celebrated diversity, and to learn how you can, too! 
Diversity Film Series 
Originally a recipient of the Presidential Mini Grant, the Diversity Film Series highlights issues of diversity that span race, religion, class, gender, ability, sexual orientation, ethnicity, and age. Now in its second year, the amount of topics covered has become more comprehensive and the connections with other departments and student groups has been expanded. The Diversity Film Series aims to foster an inclusive environment and promote student growth through thought- provoking dialogue.
In fulfillment of the Stony Brook University's Diversity Plan, these spaces often serve as places where SBU arts and humanities majors are promoted as viable pathways into careers that combat injustice.
Furthermore, as acknowledged in the Stony Brook Diversity Plan, implicit bias remains a pervasive problem in our society. Therefore, we do our part in mitigating implicit bias by highlighting its insidious nature and harmful consequences. 
By raising awareness about the ways in which implicit bias infiltrates institutions, the Diversity Film Series promotes tolerance and social justice. Lastly, the Diversity Film Series encourage students to learn about different cultures and helps provide the tools to possess cultural competency.
The Diversity Film Series is a popular extra credit opportunity among faculty. 
News & Events
April 2018 Theme
Sexual Assault Awareness &
Asia/ Pacific-Islander/Desi-American Heritage
Upcoming Events
DIVERSITY FILM SERIES PRESENTS: VINCENT WHO
THURS, APRIL 5 @ 7PM IN JAMES COLLEGE LOUNGE
Join us as we watch and discuss VINCENT WHO? This film explores the important legacy of Vincent Chin. Through interviews with activists who worked with Vincent, we see the larger narrative of Asian American history. Particular attention is given to Chinese Exclusion, Japanese American Internment in WWII, the 1992 L.A. Riots, anti-Asian hate crimes, and post-9/11 racial profiling.

 
Moderator: Wylie Cheung, Residence Hall Director
To get a sneak peek of who Vincent Chin was click here:

 
https://www.youtube.com/watch?v=MWVvInj88Jo
SUSHI NIGHT
THURS, APRIL 5 @ 7PM IN SAC BALLROOM A
Join the Department of Student Engagement and Activities for a night of making sushi, games and a cultural presentation by the Japanese Student Organization. Seats are limited to 150 students. Sign up here: https://goo.gl/forms/2D2iUV81LHfvF66C3
DESI ME ROLLIN'
FRIDAY, APRIL 6 @ 7PM IN TABLER BLACKBOX
Come celebrate Desi culture with us by enjoying free food, music, henna, and more! We will have activities organized by student cultural, religious, and performance groups, food catered by CulinArt, Curry Club, and Culinary Club and good music for all! Hosted by Campus Residences
GET CULTURED: FILIPINO EDITION
Tuesday, APRIL 24 @ 8PM IN GREELEY COLLEGE MAIN LOUNGE
Greeley College's newly made GET CULTURED series will start off with the culture of the Philippines! This country's unique traditions will be showcased through Filipino dances involving tinikling sticks (bamboo sticks). After dancing, we'll cool down with a delectable Filipino dessert called Halo-Halo. Come join the GET CULTURED hype, get engaged, and indulge in the wonders different cultures around the world have to offer!
In My Skin: Growing up Brown Post 9/11
Wed, April 25 @ 7pm in Tubman Hall MultiPurpose Room
The social implications of 9/11 go beyond hardships endured by Muslim Americans, and impact Desi and Brown people of color alike. Join us as we discuss growing up in a post-9/11, and how the attacks on identity shaped the experiences of Desi Americans from different backgrounds. Sponsored by Campus Residences.
Being Asian in America
Wed, April 25 @ 7pm in Roth Cafe Lounge
Roth's Diversity and Inclusion Committee is organizing a panel titled "Being Asian in America." Student panelists will share diverse perspectives and experiences about what it means to be Asian in this country and on this campus. There will also be time for dialogue and Q&A from the audience. Sponsored by Roth's Diversity Committee.
RAMEN IN AMMANN
APRIL 29 @7PM IN AMMANN KITCHEN
Learn to cook and eat instant ramen while learning the history of how ramen was made to be used to stop world hunger, starting after World War II in Japan. We will also be discussing other parts of the Japanese culture after the war.
Do You have an upcoming

  event? Have it 

appear on our calendar, by clicking  here. 
Please note that we have
open
submissions so feel free to submit events far in advance. 
Spotlight
---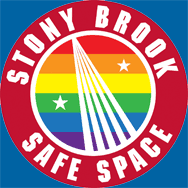 Safe Space Foundations is a workshop open to all who would like to learn more about the LGBTQ* community and resources on and off campus. This is an introductory course designed for those who want to gain basic knowledge and awareness.
Spring 2018 Workshops
Monday, March 19, 2018 at 10:30am - 12:30pm Thursday, April 26, 2018 at 11:00am - 1:00pm
---
Making Use of Diversity: Bridging the Gaps between Disciplines  
April 11, 2018, 12pm-3pm
Wang Center, Room 201 
Panel Presentation: An examination of various interdisciplinary historical and contemporary issues that shape and inform Native peoples today.
Panelists: 
Dr. Lee Bitsoi, Chief Diversity Officer
Jeremy  Dennis, SBU Alumnus
Douglas George Kanentiio,  Award-winning writer and journalist
Dr. Paul Kelton,  Professor and Gardiner Chair in American History
This event is co-sponsored by the University Libraries, Office of the Chief Diversity Officer, Gardiner Chair in American History, Art Department, Faculty Student Association and Office of Multicultural Affairs.  
Supported by a Presidential Mini-Grant for Departmental Diversity Initiative.
---
Students Engage with Black History Month through Bulletin Boards 
Schick Office Assistant Noshin Latif created this interactive bulletin board to empower residents to share what "Black History Month Means to Them". She included powerful and thought provoking quotes from prominent historical figures. She also included a time line of black history in the U.S. noting specific milestones in the civil rights movement through the opening of the National Museum of African American History and Culture in 2016.  Other students engaged with this interactive pieceby filling it with personal expressions of what Black History Month means to them; this really created a visual for how important it is to our students that we recognize and appreciate culture and history.