Skip Navigation
Welcome
The Calendar to Promote Diversity and Inclusion  at Stony Brook University will promote inclusive communities by raising awareness around a diverse set of identities and issues, while striving to maintain a socially just environment for students, staff, and faculty. The Calendar will focus on programming efforts and community participation and engagement to ensure that every group is being heard, validated, represented, and supported.
Each month is devoted to recognizing and honoring the culture, traditions, contributions, and struggles of identity groups that have historically experienced oppression.
Browse our website to see the various ways Stony Brook has celebrated diversity, and to learn how you can, too! 
Diversity Film Series 
Originally a recipient of the Presidential Mini Grant, the Diversity Film Series highlights issues of diversity that span race, religion, class, gender, ability, sexual orientation, ethnicity, and age. Now in its second year, the amount of topics covered has become more comprehensive and the connections with other departments and student groups has been expanded. The Diversity Film Series aims to foster an inclusive environment and promote student growth through thought- provoking dialogue.
In fulfillment of the Stony Brook University's Diversity Plan, these spaces often serve as places where SBU arts and humanities majors are promoted as avenues for combatting the issues they just learned about in concrete ways. Furthermore, the problem of implicit bias begins is highlighted in various
documentaries, thereby raising awareness about the ways in which implicit bias infiltrates institutions. Lastly, the Diversity Film Series encourage students to learn about different cultures and helps provide the tools to possess cultural competency.
The Diversity Film Series is a popular extra credit opportunity among faculty. 
News & Events
The themes for the month of March are:
Women's History
Class & Socioeconomic
Upcoming Events
DIVERSITY FILM SERIES
MARCH 1 @ 6:00PM
WEST E COMMONS
Join us for a discussion on gender roles as we watch clips from the documentary Miss Representation. This film explores how media sells the idea that women's value lies in their youth, beauty, and sexuality and that men learn that their success it tied to dominance, power and aggression. Moderator: Tiffany Bermudez, Apartment Living Coordinator. Hosted by the Diversity & Inclusion Committee
CHAVEZ HALL MULTI-PURPOSE ROOM
This program is about women of color growing up in households without any father figure and the effects it has on women of color. This will be a program for open discussion and for women to talk about their experiences.
Ain't Your Ideal Woman
March 7 @ 7pm
Dreiser College Classroom
We will be discussing body, gender, and other social norms that woman face from society. Including topics about what is the 'ideal woman,' how does this affect woman's health, and how this has changed over the years due to our adapting culture and the effect of social media. Sponsored by Campus Residences.
Crafts and sex positivity come together in this program! Attendees are invited to decorate tote bags and learn about safe sex practices and sex positivity as it relates to womanhood in celebration of Women's History Month. Tote bags will be filled with condoms to take home at the conclusion of the program!  
Socioeconomic Monopoly
March 22nd @ 7pm
Stimson College Lounge
In the spirit of learning about different socioeconomic identities, residents will play a game of Monopoly… with a twist. Each player will be assigned different rules and limitations based on a color chosen at random that correlates to a different socioeconomic identity. Through this experience, players and other spectators will learn about differences that are not only surface-level, and they will have a new sense of understanding that we have differences beyond the color of our skin.
SCREENING OF HIDDEN FIGURES
MARCH 22ND @ 7PM
SANGER CLASSROOM
Join us for a screening and discussion of Hidden Figures.
STUDENT LOANS: NOW WHAT?
MARCH 29 @ 8PM
HAMILTON CLASSROOM
Worried that your future job isn't going to help you pay off your student loans? Join RA Aura and RHD Julia as they explore the various options available for lessening the burden of educational debt
Do You have an upcoming

  event? Have it 

appear on our calendar, by clicking  here. 
Please note that we have
open
submissions so feel free to submit events far in advance. 
Spotlight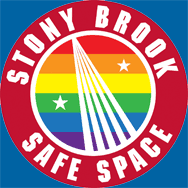 Safe Space Foundations is a workshop open to all who would like to learn more about the LGBTQ* community and resources on and off campus. This is an introductory course designed for those who want to gain basic knowledge and awareness.
Spring 2018 Workshops
Thursday, February 15, 2018 at 1:00pm - 3:00pm Monday, March 5, 2018 at 2:30pm - 4:30pm Monday, March 19, 2018 at 10:30am - 12:30pm Thursday, April 26, 2018 at 11:00am - 1:00pm
---
Jay Levenson organized a display of Native American artifacts and artwork in the Melville Library.
Stony Brook celebrates  Native American Heritage Month  throughout November with a variety of events and performances, but acknowledgement of the history and issues surrounding indigenous peoples is a year-round commitment on campus.
Students Engage with Black History Month through Bulletin Boards 
Schick Office Assistant Noshin Latif created this interactive bulletin board to empower residents to share what "Black History Month Means to Them". She included powerful and thought provoking quotes from prominent historical figures. She also included a time line of black history in the U.S. noting specific milestones in the civil rights movement through the opening of the National Museum of African American History and Culture in 2016.  Other students engaged with this interactive pieceby filling it with personal expressions of what Black History Month means to them; this really created a visual for how important it is to our students that we recognize and appreciate culture and history.