Skip Navigation
---
Strengthening Application Resilience: Professor Barbara Chapman Wins NSF SPX Award

Significant research in the area of computational power and large-scale application efficiency is being conducted by Professor Barbara Chapman, one of the latest computer science faculty members to receive a National Science Foundation (NSF) funding award.
---
Mechanical Engineering Awarded $1 Million from ARPA-E for Transformational Energy Technology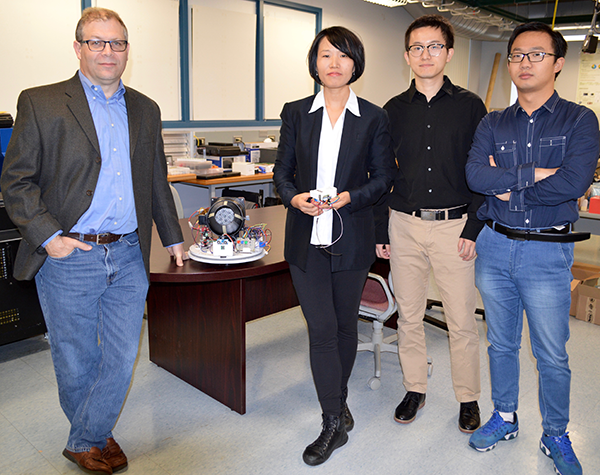 The College of Engineering and Applied Sciences has been awarded $1 Million in funding from the U.S. Department of Energy's Advanced Research Projects Agency-Energy (ARPA-E). Led by Professor Ya Wang, the funding will be used to develop a Synchronized Low-Energy Electronically-Chopped Passive-InfraRed (PIR) Sensor for Occupancy Detection (SLEEPIR), an inventive occupancy sensing solution, for residential homes for detecting high accuracy human presence.
---
Multiple NSF Awards Fund Jie Gao's Algorithm Research

The National Science Foundation (NSF) is one of the most prestigious organizations in the American science realm. With its dedication to supporting colleges throughout the nation, the NSF continues to help advance computer science research at Stony Brook University. Professor Jie Gao is the latest Stony Brook faculty member to earn not one, but two awards from the NSF. Gao has been awarded $250,000 for the NeTS grant (Research in Networking Technology and Systems) along with $100,000 for the Algorithms for Threat Detection (ATD) grant.
---
Materials Science and Chemical Engineering Professor Uses Art to Communicate Science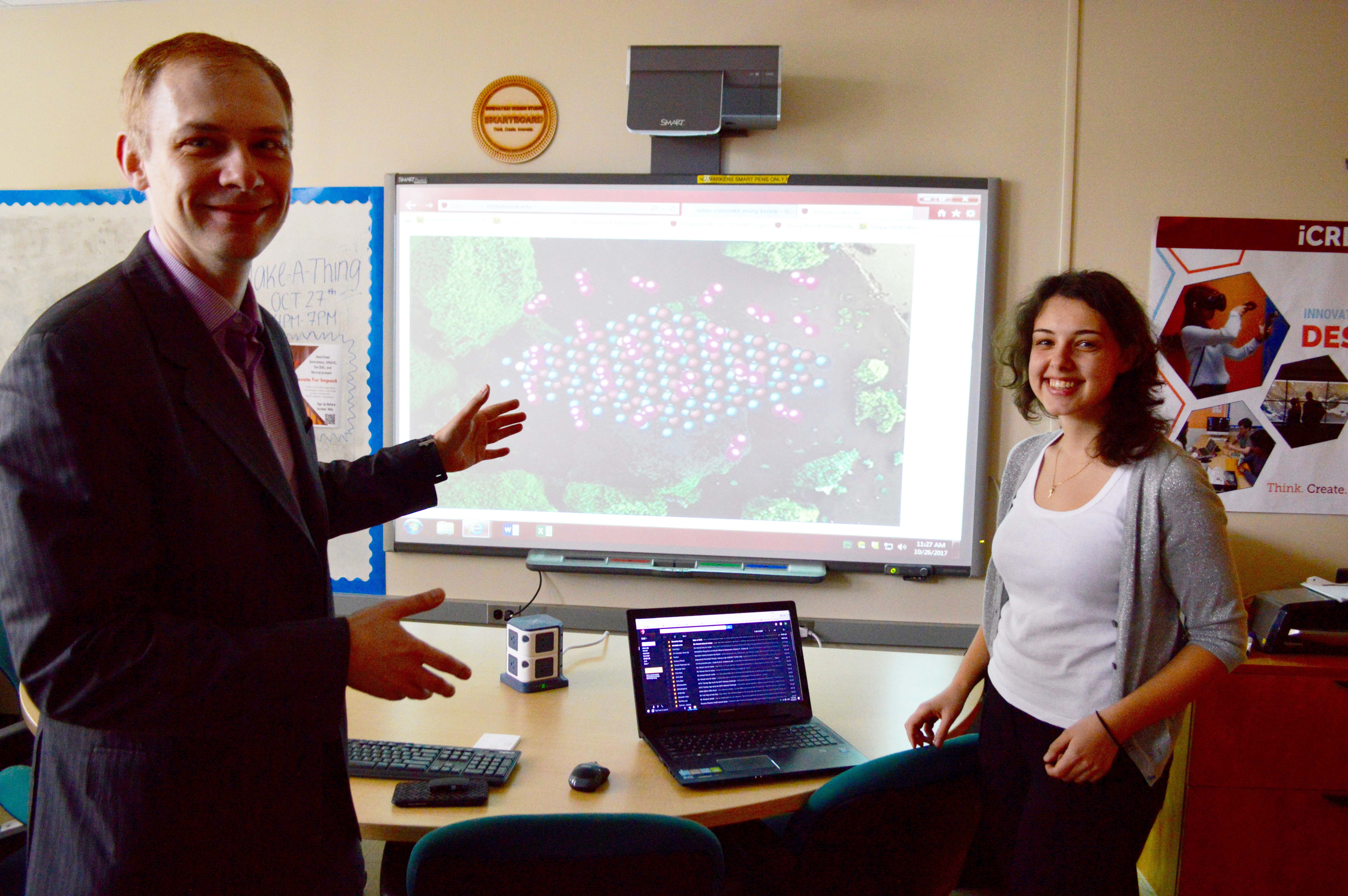 The study of objects less than a billionth of a meter, also known as "nanometers", is a special research discipline that Materials Science and Engineering Professor Alexander Orlov, has been working on for years. A major breakthrough in this field has been the emergence of new generation of consumer products containing nanoparticles, nano-enabled biomedical devices and many other exciting developments straight out of science fiction novels. However, like many scientific breakthroughs, there is hesitation in the implementation of nanotechnology.
---
Bridging the Information Gap : Advancing Autonomous Systems Through Interactive Control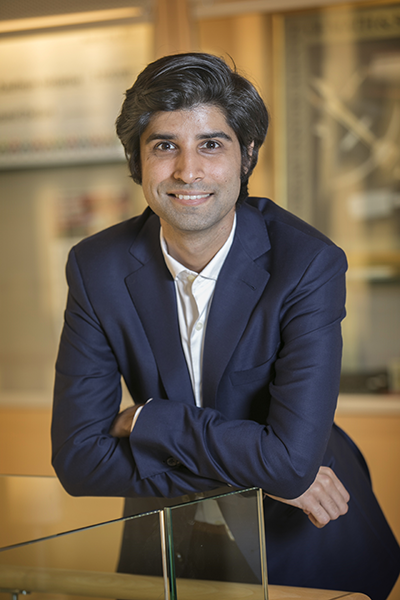 The College of Engineering and Applied Sciences announces that Professor Romeil Sandhu has been awarded $450K from the Air Force Office of Scientific Research (AFOSR), through the Air Force's Young Investigator Research Program. Professor Sandhu is an assistant professor in the Department of Biomedical Informatics, jointly administered by Stony Brook's College of Engineering and Applied Sciences and School of Medicine. AFOSR received more than 285 proposals for this prestigious early career award, open to scientists and engineers at research institutions across the United States who received PhD or equivalent degrees in the last five years.
---
Advancing Cancer Imaging : Joel Saltz, MD, of Biomedical Informatics Leads Cancer Imaging Archive Digital
Pathology Effort with collaborative $8M NCI grant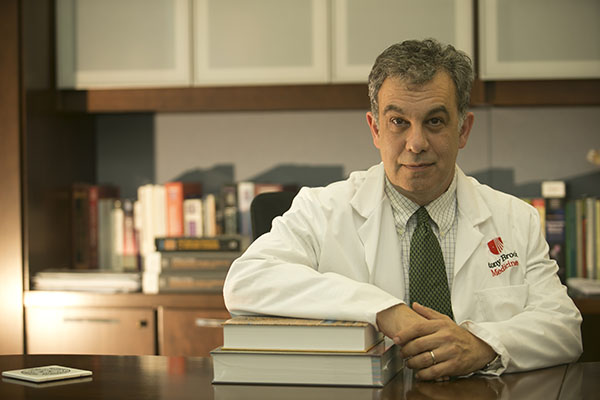 The National Cancer Institute (NCI) has awarded Joel Saltz, MD, together with and a team of researchers from the University of Arkansas and Emory University, a $8M grant over the next five years to develop an integrated Radiology/Pathology/"omics" data repository that will enable team science research with the ultimate goal of developing ways of steering cancer treatment. This effort will develop and deploy tools to create large collections of well-curated data for algorithm testing and validation.
---
Biomedical Engineering Awarded 1.97M NIH Grant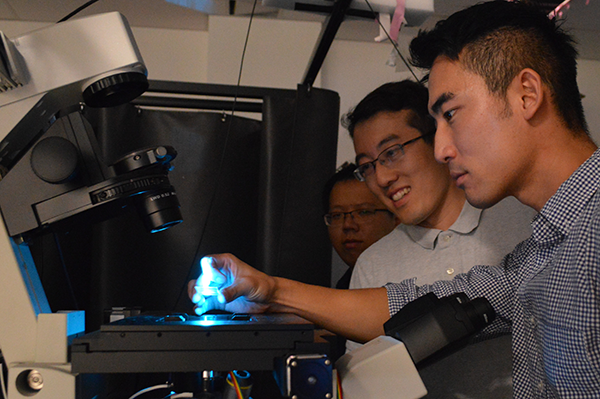 Professor Shu Jia,in the Department of Biomedical Engineering of the College of Engineering and Applied Sciences, and the School of Medicine, received a $1.97M, five year Maximizing Investigators' Resource Award (MIRA) from the National Institute of General Medical Sciences (NIGMS) of the National Institutes of Health (NIH). The goal of MIRA is to increase the efficiency of NIGMS funding by providing investigators with stability and flexibility to enhance productivity and foster cutting edge scientific breakthroughs.
---
Biomedical Engineering Receive NSF Funding to Advance Microfluidic Technology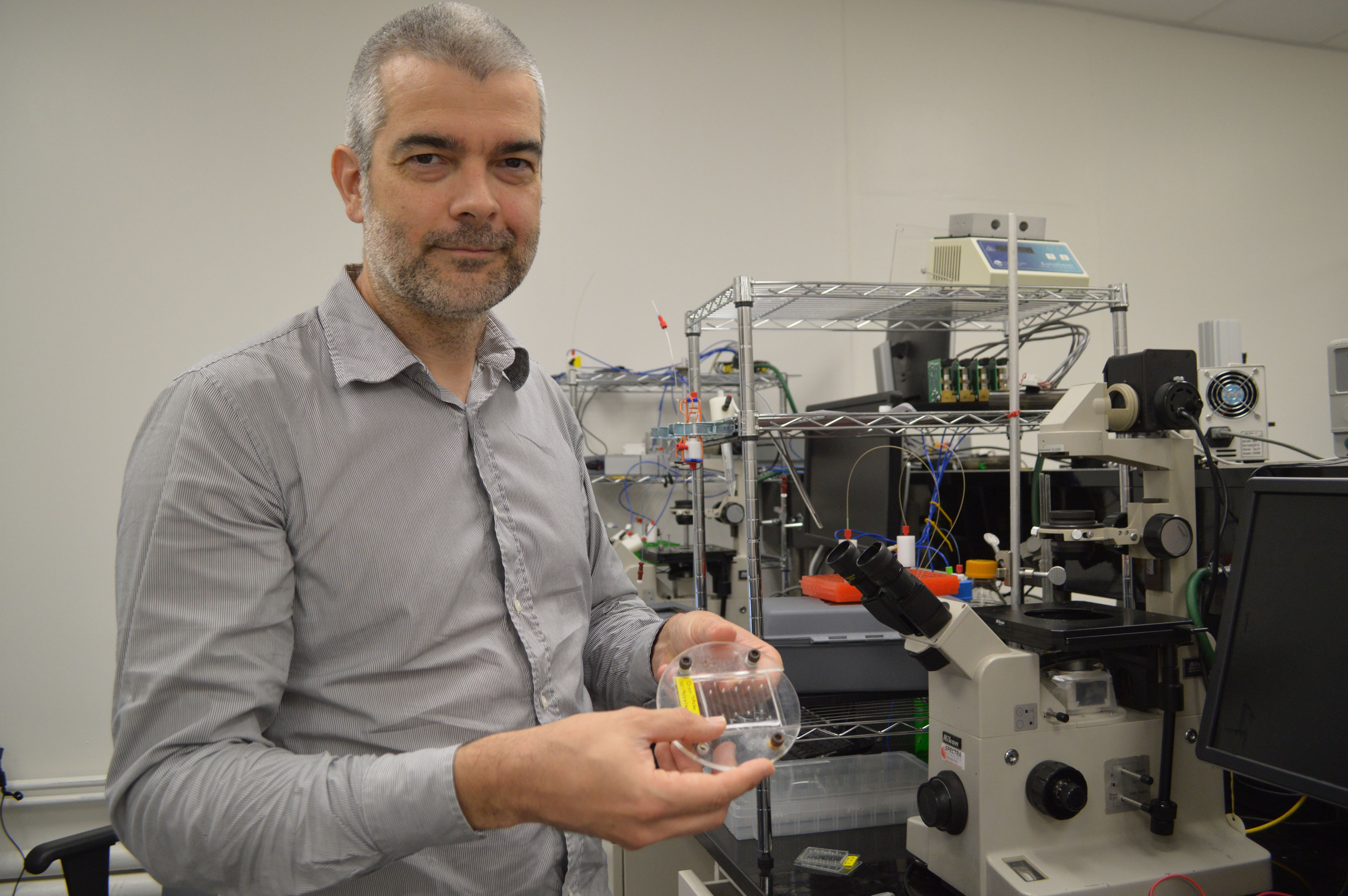 Eric Brouzes, Assistant Professor of Biomedical Engineering, has been awarded a grant from the National Science Foundation CBET division entitled: Physical Principles of Magnetic Extraction from Microfluidic Droplets. This three-year, $300K award will study the extraction of magnetic beads from microfluidic droplets with the translational goal of developing an efficient way to access genetic information of single-cells at high speed. These droplets are extremely stable, they act as capsules that do not merge with each other unless directed, and can be precisely controlled at high speed.
---
BME PhD student, publishes findings on alternative lifestyle modifications in Obesity

Obesity is one of the pressing issues of the 21st century. Lifestyle modifications in terms of diet and exercise are the primary treatment for obesity. However, patients with disability or morbid obesity would not be able to endure strenuous exercise. Vihita Patel, a fifth year PhD student in the Department of Biomedical Engineering, is the first author on a publication in Obesity that used an adult murine model of high fat diet induced obesity. In this study, Vihita demonstrates that low intensity mechanical stimulation, as a surrogate to exercise, can also be an efficacious treatment for obesity and related disorders such as type 2 diabetes.
---
Scientists Use Machine Learning to Reveal Chemical Reactions in Real Time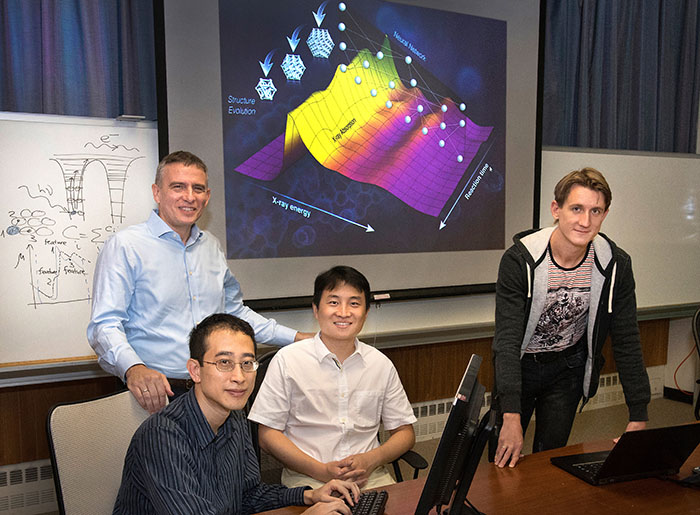 A joint Stony Brook-BNL research team has found a way to capture the details of chemistry's elaborate choreography as it happens. Led by Anatoly Frenkel, a professor in Stony Brook University's Materials Science and Chemical Engineering Department who has a joint appointment with Brookhaven National Laboratory's Chemistry Division, the team relied on computers that have learned to recognize the steps in a complex dance of atoms involved in chemical reactions. The findings should help them improve the performance of catalysts to drive reactions toward desired products faster.
---
CEAS researchers in the Department of Computer Science awarded $3.5M to address security vulnerabilities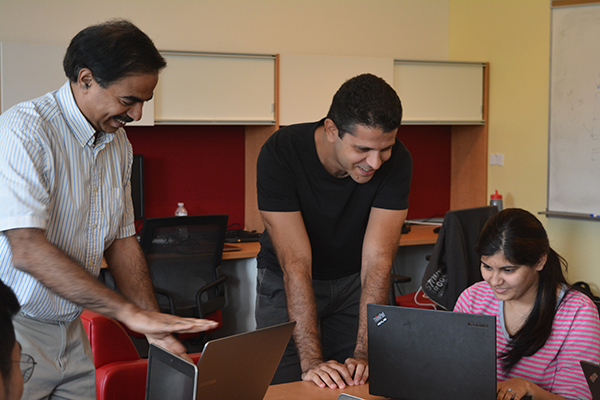 The latest software development practices can turn out new programs and products in record time. However, with enhanced speed and convenience come "code bloat," creating a larger attack surface with a proliferation of security vulnerabilities, just waiting for hackers. Recent advances in software development often result in the need for constant system updates or bug fixes. Failure to implement these "fixes," as believed to be the case in the recent Equifax breach, cost the end-user time and money.
---
Leadership Changes in Department of Biomedical Engineering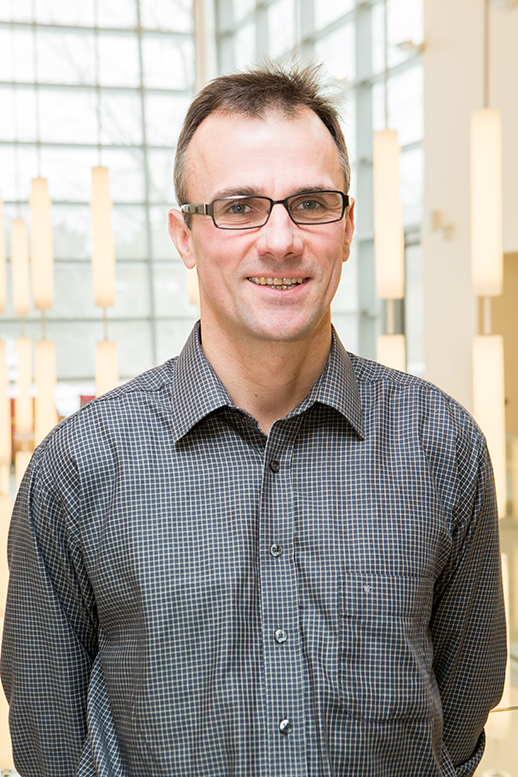 The College of Engineering and Applied Sciences announces that Stefan Judex has been appointed interim Chair of  the Department of Biomedical Engineering. Stefan is a full Professor in the BME department and has served in a number of leadership roles, including spearheading the ABET accreditation efforts of the BME department. We recognize and thank Clinton Rubin, Distinguished Professor of BME, who will step down as Chair of the Department    on October 1, 2017.
---
Three PhD candidates to attend Grace Hopper Celebration of Women in Computing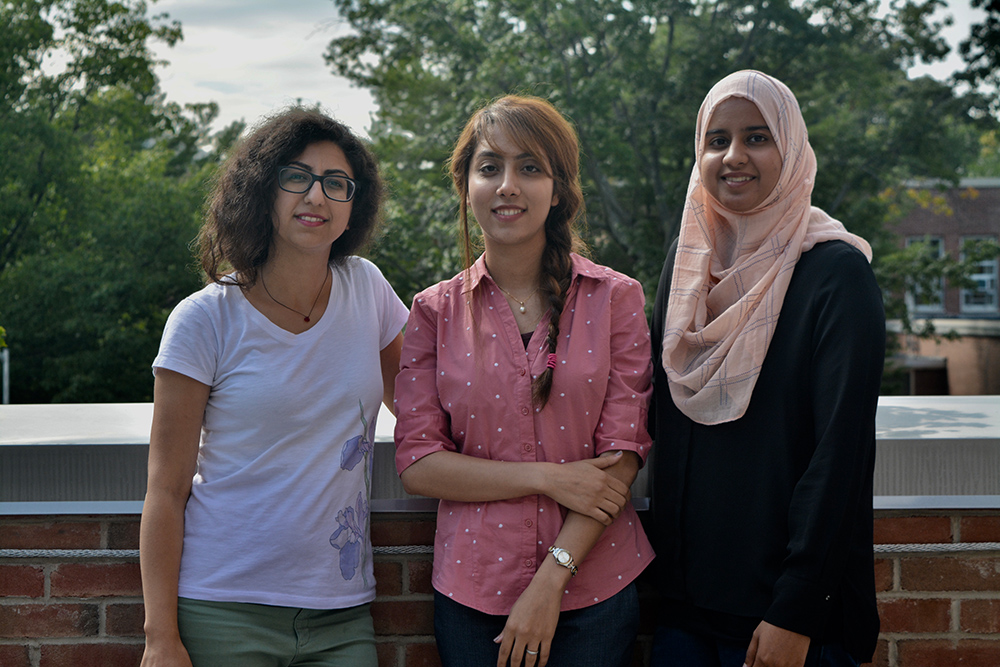 Computer Science doctoral candidates Mahsa Torkaman, Mina Abbasi Dinani and Laraib Iqbal Malik each earned a scholarship from the Anita Borg Institute and will attend the Grace Hopper Celebration of Women in Computing (GHC17) — the world's largest computing event for women.The three students will represent Stony Brook University along with eight other students who will attend GHC17 supported by funding from the Department of Computer Science. The Orlando-based event will be held October 4 through October 6.
---
Mechanical Engineering Professor recognized for innovation in robotic systems and machine design

Anurag Purwar, a professor in the Department of Mechanical Engineering and his PhD student Shrinath Deshpande were honored with A. T. Yang Memorial Award in Theoretical Kinematics in recognition of their prize-winning paper "A Task-driven Approach to Optimal Synthesis of Planar Four-bar Linkages for Extended Burmester Problem" at the American Society of Mechanical Engineers 41st Mechanisms and Robotics Conference, held August 6 through 9 in Cleveland, OH as part of the ASME International Design Engineering Technical Conferences.
---
Department of Technology and Society Advancing STEM Education in Native Communities with Keck Foundation grant

Stony Brook University has received a three-year $300,000 grant from the W.M. Keck Foundation to support a national program housed at Stony Brook that will expand educational courses connecting indigenous knowledge to science. The program will also help advance partnerships between educators and indigenous populations.
---
Biomedical Engineering Receives $1M Keck Foundation Award for Research on the Aging Brain

The U.S. has a population of more than 50 million seniors for the first time in history. As that number climbs, Stony Brook University has received a three-year $1 million grant from the W.M. Keck Foundation to fund research that uses brain imaging data to understand how the nutrition of brain neurons affects cognition in aging humans. The research could provide a critical first step toward personalized medicine in neurology for aging patients.
---
Prof. Alex Orlov Tackling Air Pollution Using Concrete

New research reveals that sulfur dioxide, a major contributor to air pollution, is removed from the air by concrete surfaces. Stony Brook University researcher Alex Orlov, PhD, and colleagues discovered how concrete interacts and eliminates sulfur and nitrogen oxides. Their findings, published in the July edition of the Journal of Chemical Engineering, could be a significant step toward the practice of using waste concrete to minimize air pollution.
---
---
---
---
---
---
---
---
---
---
---
---
---
---
---
---
---
---
---
---
---
---
---
---
---
---
---
About the College of Engineering and Applied Sciences
The College of Engineering and Applied Sciences (CEAS) consists of 160+ faculty across nine academic departments. Faculty and students come together in 10+ research centers and institutes to work on interdisciplinary topics in state-of-the-art facilities. There is a strong culture of innovation in the College along with entrepreneurship — fostered by strong partnerships with Brookhaven National Laboratory, Cold Spring Harbor Laboratory, New York State institutions and industry.