Skip Navigation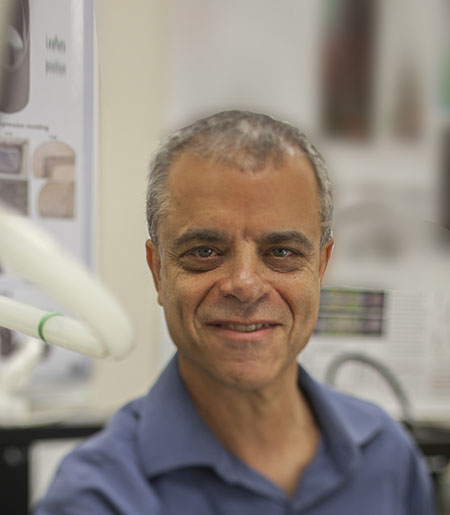 The College of Engineering and Applied Sciences is proud to announce that Danny Bluestein, Professor in the Department of Biomedical Engineering, was appointed to the rank of Distinguished Professor — a prestigious honor bestowed upon professionals of the highest caliber — by the State University of New York (SUNY) Board of Trustees for 2022-2023.
Professor Bluestein's research interests include the elucidation of physical forces that regulate cellular function in flowing blood and the translation of this knowledge to numerical and experimental strategies aimed at optimizing the thromboresistance of mechanical circulatory support devices, multiscale modeling of thrombosis, and enhancing clinical diagnostics of cardiovascular diseases processes and progression for developing strategies to achieve better clinical outcomes of procedures and devices for patients who suffer from these diseases. He has been inducted into the National Academy of Inventors, and his research has been sponsored by various federal agencies and private foundations including the National Institutes of Health, the National Science Foundation and the American Heart Association.
"The outstanding contributions you have made through your dedication to teaching, research, scholarship and service continue to elevate Stony Brook University to new levels of excellence. You are role models for our students and an inspiration for the entire campus community. We recognize your accomplishments and we thank you for your tremendous service to this university," said Stony Brook University President Maurie McInnis, in an announcement of all faculty to receive distinguished honors this year.
"Stony Brook is proud of our exceptional scholars," said Executive Vice President and Provost Carl Lejuez. "I am pleased that SUNY has bestowed this honor upon these leading faculty and I congratulate them on this well-deserved recognition."
SUNY's Distinguished Faculty Rank programs encourage ongoing commitment to excellence, kindle intellectual vibrancy, elevate the standards of instruction and enrich contributions to public service. They demonstrate SUNY's pride and gratitude "for the consummate professionalism, the groundbreaking scholarship, the exceptional instruction and the breadth and significance of service contributions of its faculty."
The Distinguished Professorship is conferred upon faculty who have achieved national or international prominence and a distinguished reputation within the individual's chosen field through significant contributions to the research and scholarship, or through artistic performance or achievement in the fine and performing arts.
Faculty will receive their medallions in June at the annual celebratory dinner and induction ceremony. Stony Brook's honored faculty members this year include: Distinguished Professor Danny Bluestein, Department of Biomedical Engineering; Distinguished Professor Rowan Ricardo Phillips, Department of English; Distinguished Professor Martin Rocek, Department of Physics and Astronomy; Distinguished Service Professor Judith Ann Crowell, Department of Psychiatry; Distinguished Service Professor Lawrence Colwyn Hurst, Department of Orthopaedics; and Distinguished Teaching Professor Georges E. Fouron, Department of Africana Studies.