Skip Navigation
Students spend many hours with their professors every week, but they don't always get to know who they are as people.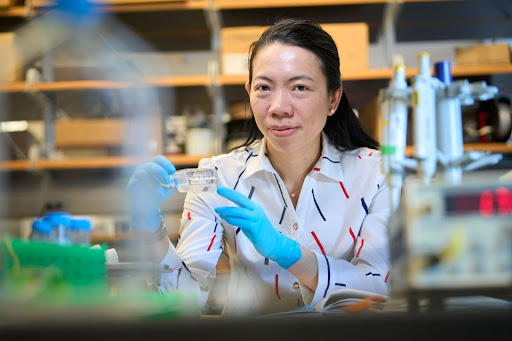 Take Professor Meilin "Ete" Chan, research assistant professor in the Department of Biomedical Engineering at Stony Brook's College of Engineering and Applied Sciences (CEAS), for example. Students know her as an intelligent professor who is very passionate about her work. But they probably don't know the extent of her involvement in the educational community, how she got into her field, or the origins of her nickname, Ete. 
She got it when she was attending high school in Hong Kong, where she is from. She and her friend, called Winter, were taking a French class together in high school. Her friend took a nickname for herself: the French word for winter. Chan chose a matching nickname: Ete, the French word for summer, and it has stuck with her ever since.
Professor Chan began her undergraduate education at the Hong Kong Polytechnic University. The year that she started attending university was the first year that the school offered a biomedical engineering program. After being in the program for a year, while also studying prosthetics and orthotics, she decided to pursue the field of biomedical engineering as her academic and career goal.
While attending Hong Kong Polytechnic University, Chan got a once-in-a-lifetime opportunity. HSBC bank offered a scholarship to a few first-year or second-year undergraduate students in Hong Kong to study overseas at a university for their next academic year. They were looking for students who had a good academic standing and high GPA, were well-rounded with various extracurriculars and had no extensive experience of living overseas. One of her professors believed she was well suited to compete for the scholarship and nominated her for an interview. 
She ended up winning the scholarship and chose Columbia University in New York. "When I was growing up, I never even thought that I would leave Hong Kong, so it was pretty cool," Chan said about the opportunity. 
After receiving her bachelor's degree in Health Technology with a concentration in bioengineering from Hong Kong Polytechnic in 2003, she went on to earn her PhD in biomedical engineering from Columbia in 2008. 
After receiving her PhD, she focused on the field of biomechanics and how it can be applied to musculoskeletal systems, bone and muscle health, osteoporosis, obesity, and cancer. Sh e became a postdoctoral research associate here at Stony Brook with her mentor, Distinguished Professor Clinton Rubin , with whom she still works today. She held the position for three years before she became an assistant professor in 2012. 
Something that drew her to Stony Brook was all the connections that the university has, such as Brookhaven National Lab and the collaborative opportunities with Stony Brook Medicine.
Today, her research interests include bone adaptation, mechanotransduction, and osteoimmunology in normal and pathological conditions. Her ongoing studies explore the impact of obesity on the skeletal-immune system and the potential of using low-intensity vibrations (LIVs) as a non-invasive and non-pharmaceutical treatment for osteoporosis and type 2 diabetes. She collaborated with bariatric surgeons to perform both translational and clinical studies to investigate whether surgery or mechanical stimulation could alleviate the negative consequences of obesity in humans.  She also collaborates with a diabetes care expert to evaluate whether the novel Continuous Glucose Monitoring (CGM) device can be used effectively to improve inpatients care.   
Chan's work has been recognized by the university. She recently received the SUNY Chancellor's Award for Excellence in Faculty Service.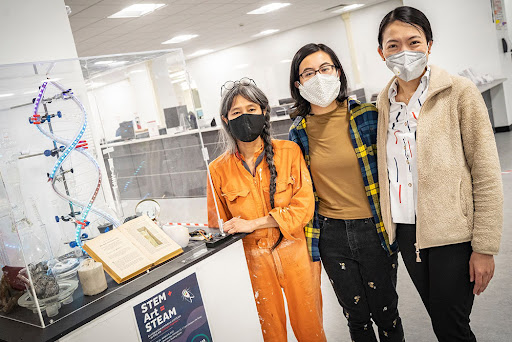 "All of the recognition doesn't happen until after you do the work," Chan said. "So I'm honored, but at the same time, it's more of an encouragement to keep doing what I'm doing." Recognition like the Chancellor's award can also help her apply for more grants in the future and connect her with more students who want to work with her.
Chan is always looking forward to new ways to engage with the Stony Brook community through her work and research. She is passionate about turning "STEM" into "STEAM"—incorporating art into science fields, and making science more approachable for people. Most recently, she collaborated with Nobuho Nagasawa, Professor in the Department of Art at Stony Brook to leverage the inherent synergy between art and science. Their work resulted in an exhibition called "STEM + Art = STEAM." It is currently on display with projects that partner biomedical engineering and art students, on the second floor of the Staller Center for Performing Arts on Stony Brook's campus.
She is very passionate about mentoring her students, especially through Stony Brook's Vertically Integrated Projects (VIP) Program. The program unites undergraduate students, graduate students, and faculty members in multidisciplinary teams that work on long-term projects in research, design, innovation, and entrepreneurship.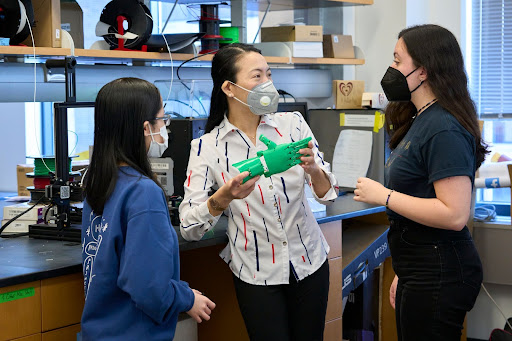 Chan's engagement with students extends to the greater community as well. She recently developed a new outreach program called "DIY Prosthetics" that introduces K-12 students in Long Island to the basics of engineering design. The project's goal was to provide supplementary education to middle- and high school age students and to inspire the next generation of STEM workers. Chan recalled seeing people in STEM fields as role models when she was younger, and she wanted to give local students the same experience, as well as expose them to engineering and inspire them to pursue education and jobs in that field.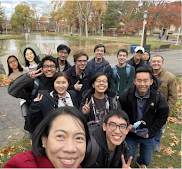 Chan's work and all of her student engagement keep her very busy most of the time. She always tries to spend as much time as possible with her family. A personal hobby that she enjoys is all different kinds of crafts and projects, including microcontrollers, light-up circuits, 3D printing, and even sticker making with a Cricut, an electronic cutting machine.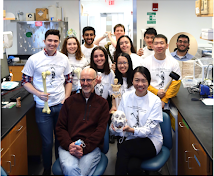 When asked what advice she has for any of those young students who want to pursue a career in biomedical engineering, she said, "Take the time to explore what you want to do, because biomedical engineering is very broad. Find what interests you and try to figure out what skills are required to solve those kinds of problems."
Her latest research project involves trying to improve the bio-manufacturing process ofautologous cells for cancer immunotherapy, and she hopes to bring that to real patients. Whatever the future holds for Professor Chan, she is sure to continue making a positive impact in her community. 
To read Professor Chan's feature in Stony Brook Magazine, visit: https://magazine.stonybrook.edu/guiding-lights/
Sydney Corwin