Skip Navigation
When it comes to Professor Pei Fen Kuan, there is much more than meets the eye.  
I spoke with Professor Kuan, an associate professor in the  Department of Applied Mathematics and Statistics (AMS) at Stony Brook's College of Engineering and Applied Sciences (CEAS), to learn more about her life experiences and how they got her to where she is in her career today.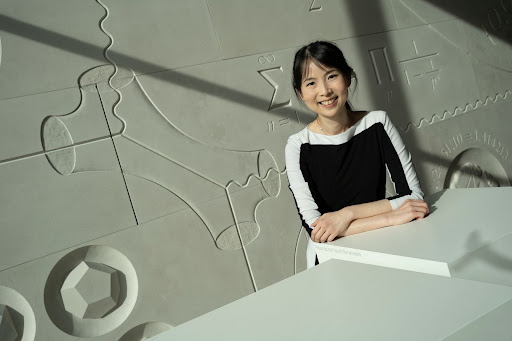 She was born and raised in Malaysia, and later moved to Singapore for her post-secondary education. She eventually made her way across the globe to the University of Wisconsin, Madison, where she earned her PhD in Statistics  in 2009.
She became interested in her specific field of study in her second year of her PhD, when she was appointed as a graduate research assistant in a stem cell and regenerative medicine lab. She worked with a next-generation sequencing instrument that sequenced different regulatory features on human DNA. Her undergraduate background in mathematics and statistics helped her analyze the data from the instrument and that work sparked her interest in statistical genomics. 
Prior to coming to Stony Brook she primarily worked in cancer research. She was an assistant professor in the Department of Biostatistics and worked in the Lineberger Comprehensive Cancer Center at the University of North Carolina (UNC) at Chapel Hill. She collaborated with many world-class cancer researchers who focused on melanoma and breast cancer. 
She left UNC Chapel Hill and moved up the coast to the Northeast, joining the Stony Brook University faculty in 2014. Something that drew her to the university was the intellectual freedom it offered. "I can choose the research projects to work with. And to some extent, there is also a degree of autonomy and flexibility and freedom with my own time management," Professor Kuan said. 
Today, her research interests focus on statistical and computational issues arising from the problems in genome biology. Her research activities have been directed at developing statistical methodologies to facilitate the analysis, integration and interpretation of high-throughput omics data. Many projects at her Stony Brook Lab center around tiling arrays and the next generation sequencing platforms for understanding biological regulation in cancer and psychiatry disorders. They have developed softwares for DNA methylation, RNA-Seq and ChIP-Seq data, and are involved with the Stony Brook World Trade Center Wellness Program. 
Most of Professor Kuan's time is spent dedicated to her work, whether that means publishing papers, writing grants, or teaching. This doesn't allow for much free time, but she makes as much time as possible to be involved in her daughter's life. "She's in first grade now, and she still enjoys doing things like playing chef, and I'll always be her number one patron," she said. 
Professor Kuan's extensive research and efforts have not gone unnoticed. She is a three-time recipient of the CEAS Dean's Millionaire Club award, which recognizes faculty who secured more than $1M in externally sponsored grants. She received her third award at the 2021 State of the College Address in October. She was also a recipient of the Frey Family Foundation Professorship earlier in 2021, in recognition of exceptional research and contributions to the AMS department. 
I asked Professor Kuan how it feels to be recognized by Stony Brook for her work. She responded with a slang word from Singapore that she thought perfectly summed up her feelings: shiok. "Feeling shiok. It literally means feels 'cool' to be recognized," she explained. "Apart from feeling shiok, it's really a strong affirmation that my work and contribution to the university is being recognized. It feels really nice, and I also feel really valued and appreciated as faculty here." She also said that receiving those awards and grants is definitely a push for her to work harder.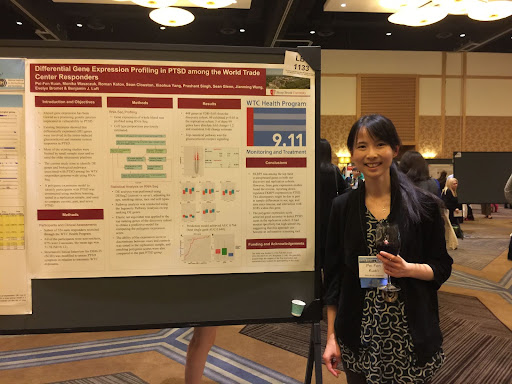 I also asked her if there was any accomplishment that she was most proud of. She had two answers; the first was about her family. "I'm the oldest in my family, so my siblings always tell me that I became their role model and I motivated them ever since we were young. And now they excel in their own way," she said. The second was about her past students. "You feel really proud when your former students who have graduated come back and thank you for guiding them. In both cases, being a role model to my siblings and also a mentor to my students, you feel that you have made an impact in their life, and that feels really rewarding."
She has been very successful in her career, always making breakthroughs and inspiring others as a woman in the STEM field. When asked if she had any advice for young women pursuing a career in the STEM field, she quoted the three "P's" that she said are important for achieving both personal and professional goals: passion, persistence, and perseverance. She also emphasized the fact that even if the STEM field may be male dominated, it shouldn't get in the way of your success. "You have to overcome the gender stereotype. Don't be intimidated, you have to have courage."
The future has a lot in store for Professor Kuan. She hopes to continue maintaining a balance in her personal and professional life. This means being able to continue developing her research program while also watching her daughter grow up. As for her research specifically, she hopes to one day be able to translate her research into clinical practice to help improve different medical treatments. She continues striving to be a positive influence to those around her. "What I believe every professor hopes is that their research and teaching will be able to make a deep impact on students and on the larger community."