Skip Navigation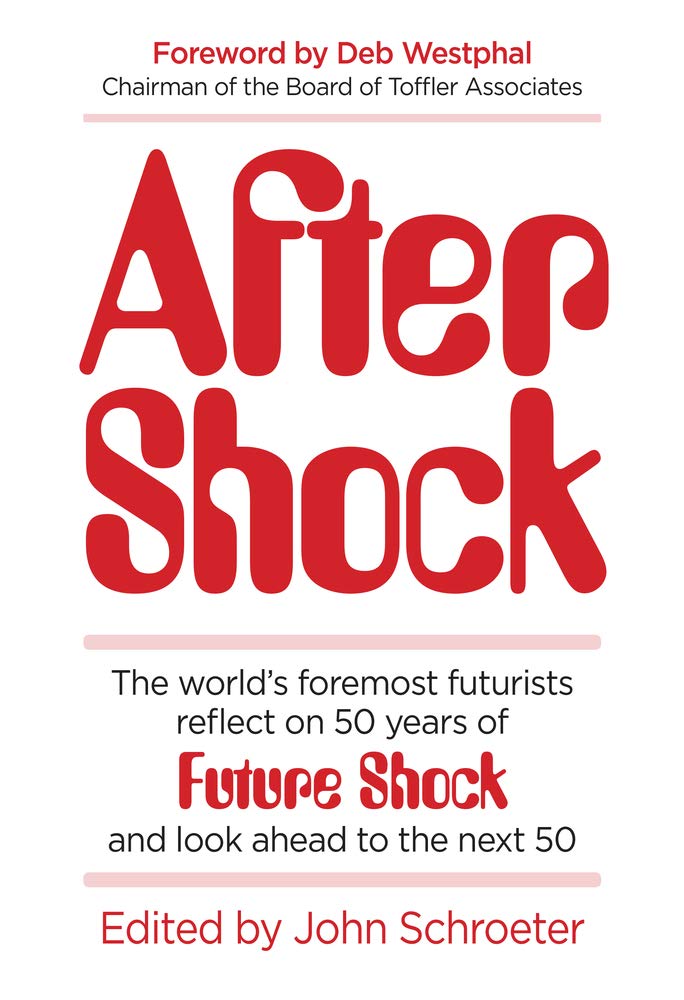 Dean Fotis Sotiropoulos has co-authored a chapter in the newly released publication After Shock , a collection of essays in which the "world's foremost futurists reflect on 50 years of Future Shock and look ahead to the next 50."
After Shock marks the 50th anniversary of Future Shock , the influential 1970 bestseller by futurists Alvin and Heidi Toffler. The term "future shock" described a condition whose characteristic "shattering stress and disorientation" would be brought about by "too much change in too short a period of time." The Tofflers described an emerging global civilization and predicted changes in tomorrow's family life and the rise of new businesses, subcultures, life-styles, and human relationships. Future Shock sold over 6 million copies and inspired a documentary released two years later, narrated by Orson Welles .
Dean Sotiropoulos' chapter is co-authored with Terrence Sejnowski , author of The Deep Learning Revolution and widely considered one of the fathers of machine learning and neural networks.  E ntitled "Artificial Intelligence Shock," it addresses the future of education in the AI era and the need for a National Defense Digital Education Act to compete in the global AI race. Dean Sotiropoulos and Professor Sejnowski highlight growing demand for a new paradigm in education to prepare students to work in the AI-driven economy of the future:
"The role that higher education institutions need to play in this new era of intelligent machines cannot be overstated.  Educational paradigms must be established that prepare students to work and creatively co-exist with AI systems by cultivating higher-order human cognitive abilities, which are less likely to be soon surpassed.  These include critical thinking, the ability to work with complex interconnected systems, entrepreneurship, compassion and cross-cultural understanding. "
After Shock offers insightful reflections on the classic Future Shock text and presents compelling and surprising views of the future through the unique lenses of more than 100 of the world's foremost futurists. The individual contributions comprise a collection of powerful voices representing the empowerment of individuals to proactively create the future, rather than being idly subjected to it.
In the College of Engineering and Applied Sciences , Dean Sotiropoulos is leading University-wide initiatives in Artificial Intelligence. In 2019 the Institute for AI-Driven Discovery and Innovation at Stony Brook University was officially launched, to serve as an intellectual hub to coordinate and encourage faculty AI research and educational initiatives across the University and beyond.
Beyond its research and educational missions, the AI Institute maintains active elements of outreach to broader communities interested in AI and its implications. The collaboration between Dean Sotiropoulos and Professor Sejnowski provides large-scale visibility and recognition that ultimately advances Stony Brook's educational AI efforts and throughout the State University of New York (SUNY) system.  
After Shock is on sale beginning February 4, 2020 and can be purchased on Amazon and anywhere books are sold.
About the Authors:
Fotis Sotiropoulos, PhD
Fotis Sotiropoulos serves as Dean of the College of Engineering and Applied Sciences at Stony Brook University and is a SUNY Distinguished Professor of Civil Engineering. Since joining the faculty in October of 2015, Dean Sotiropoulos spearheaded a new vision for the College aimed at tackling major societal grand challenges by advancing convergence science initiatives with the School of Medicine, the School of Marine and Atmospheric Sciences, the College of Arts and Sciences and Brookhaven National Laboratory.  He is leading University-wide initiatives in Engineering-Driven Medicine and Artificial Intelligence and is at the forefront of the College's strategic commitment to expand diversity and invent the future of engineering education in the era of exponential technologies. ( Read full bio )
Terrence Sejnowski, PhD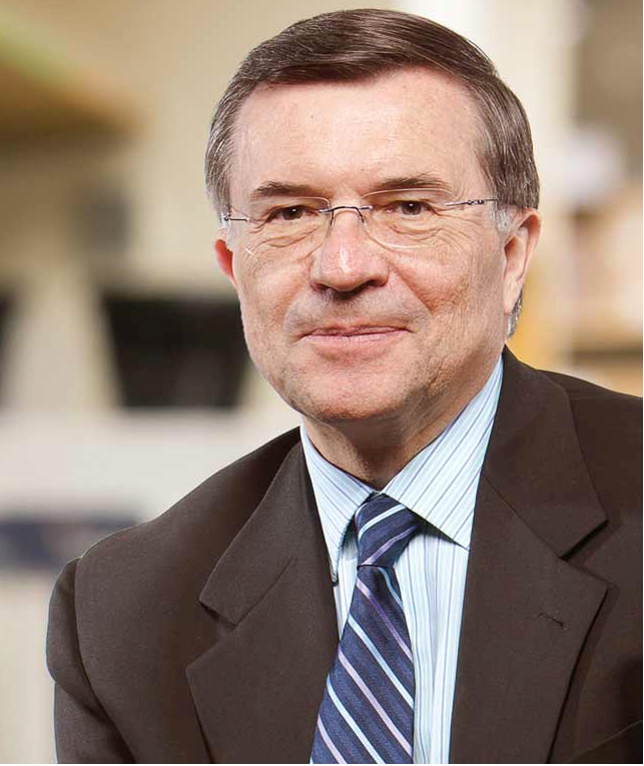 Terrence Sejnowski is the author of The Deep Learning Revolution , a book about how deep learning — from Google Translate to driverless cars to personal cognitive assistants — is changing our lives and transforming every sector of the economy. Professor Sejnowski is the Francis Crick Professor at The Salk Institute for Biological Studies, where he directs the Computational Neurobiology Laboratory, and is the Director of the Crick-Jacobs Center for Theoretical and Computational Biology. As one of only three living scientists to be elected to the Institute of Medicine, the National Academy of Sciences, the National Academy of Engineering, and the National Academy of Inventors, his research in neural networks and computational neuroscience has been pioneering. ( Read full bio )