Skip Navigation
Congratulations to the Largest CEAS Graduating Class Ever!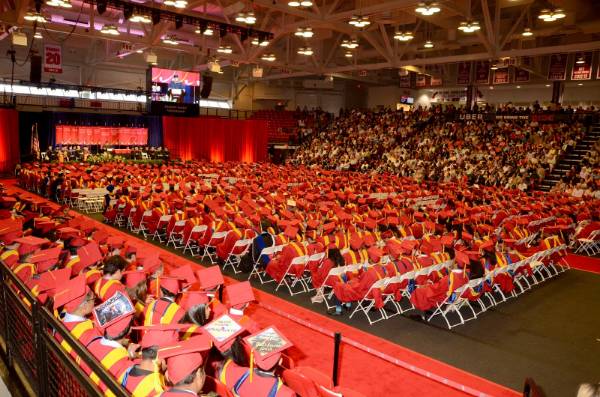 On Friday, May 24, The College of Engineering and Applied Sciences was proud to welcome over 1000 commencement candidates and their families to the College's 57th annual commencement ceremony and convocation. Our largest graduating class ever, the College conferred a total of 890 bachelors and 200 masters degrees, and 63 PhDs this May.
Dean Fotis Sotiropoulos presided over the ceremony in Stony Brook University's Island Federal Arena and was joined by René  Link, a 1987 graduate with a Bachelor of Engineering in mechanical engineering. Today Link is a chief marketing officer and a passionate leader in the technology sector, and has made a major impact at companies like Verizon, VeriSign, Juniper Networks, Aricent, and currently Sierra Wireless where he serves as Chief Marketing Officer and Senior Vice President of Corporate Strategy and Go-To-Market Operations.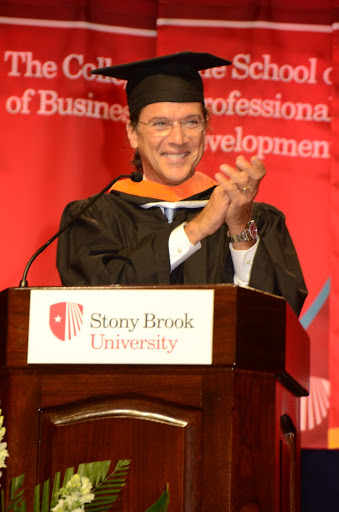 René Link, Chief Marketing Officer and Senior Vice President of Sierra Wireless
Link delivered an inspirational address to students, reflecting on his own experiences coming to the United States from Argentina in 1977.
"Since a very young age, I knew I wanted to be an engineer. It's one thing to believe you could be an engineer, but knowing how to do it, I was considerably less prepared. I have never worked so hard in my life. I was accepted into engineering school and achieved the dream I had since childhood. I became an engineer," Link said.
"I'd like to ask each of you to remember this moment and the childhood passions that brought you here. Go out and be an engineer – invent! Don't just think about your goals, write them down and live by the effort. Remain undaunted when life doesn't always go to your plan. Don't settle, be open to new experiences and always remember the secret to success is Hard Work and Fun!"