Skip Navigation
Anyone Can Learn from an Hour of Code!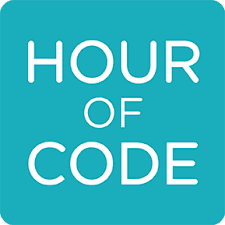 Women in Computer Science (WiCS) is a student organization at Stony Brook University (SBU) whose mission statement is to bridge the gap between women and men in the computer science field. As an official ACM-W (Association for Computing Machinery's Council on Women in Computing) chapter, WiCS found a great opportunity this year to host and Hour of Code .
Hour of Code is a global event and opportunity for anyone to take an hour of their day to learn computer science. It takes place during Computer Science Education Week from December 3 to December 9. WiCS reached out to Joan Dickinson, Director of Community Relations, to get connected with two local elementary schools in the Three Village School District to host Hour of Code, reaching about 90 fifth grade students. The students at Minnesauke and Arrowhead Elementary school learned to code in JavaScript using a tutorial called CounterHack, where they solved mazes and navigated portals by writing code.
Within WiCS, we are aware that many of our members had minimal exposure to computer science prior to enrolling in the computer science program at SBU. These students have stated that they first encountered computer science when they were in high school, and wished they learned more about it at an earlier age. They have luckily been working towards making that difference for the next generation of students, especially girls, to have that opportunity opened to them at a younger age.
"It's vital for our students to learn computer science at a young age. From the research I've read, the majority of employment opportunities in the future will involve computer science, specifically AI. It's important that the students learn how technology works, rather than just being users," said Sean Dowling, a STEM Teacher at the Minnesauke Elementary School.  "Hour of Code is a wonderful opportunity for our students to join other students worldwide in exploring computer science. It offers another chance to explore other aspects of computer science that they're interested in and haven't had a chance to pursue."
Our mentors for this year's Hour of Code sessions consisted of six WiCS members from SBU with varying coding backgrounds, starting at different ages and languages.
"I enjoy teaching kids how to code. It is beneficial for them to learn at a young age and build the skills and curiosity. It is rewarding to see a child's face light up when they get a "for-loop" programming statement to work. It's important for them to start thinking in terms of problem solving and logic, so why not start early?" said Melanie Logan, a junior majoring in Computer Science and Applied Mathematics and Statistics and one of the WiCS student mentors.
"When I was their age, I didn't have these kinds of opportunities," says Jamie Kunzmann, a senior majoring in Computer Science and Applied Mathematics and Statistics . "I didn't really know this field existed until I was in 9th grade."
Regina Wong, a first year student with an area of interest in Computer Science, mentions that simplifying and explaining the concepts to students can help oneself to get a better understanding of them.
WiCS hopes to continue to reach and assist women and girls in their computer science education and careers. Getting girls interested in coding at an early age is just one step towards our goal. After all, anybody can learn to code!
 
About the Author

: Kitty Liu is a fourth-year Information Systems and Business Management student. She is currently the President of Women in Computer Science (WiCS) student organization and is passionate about empowering women and helping others. After graduation, she will be doing a service year at a non-profit organization, tutoring young students in developing their reading skills and assisting the organization in their finance and IT departments.