Skip Navigation
Dean Sotiropoulos Awarded AGU Borland Lecture in Hydraulics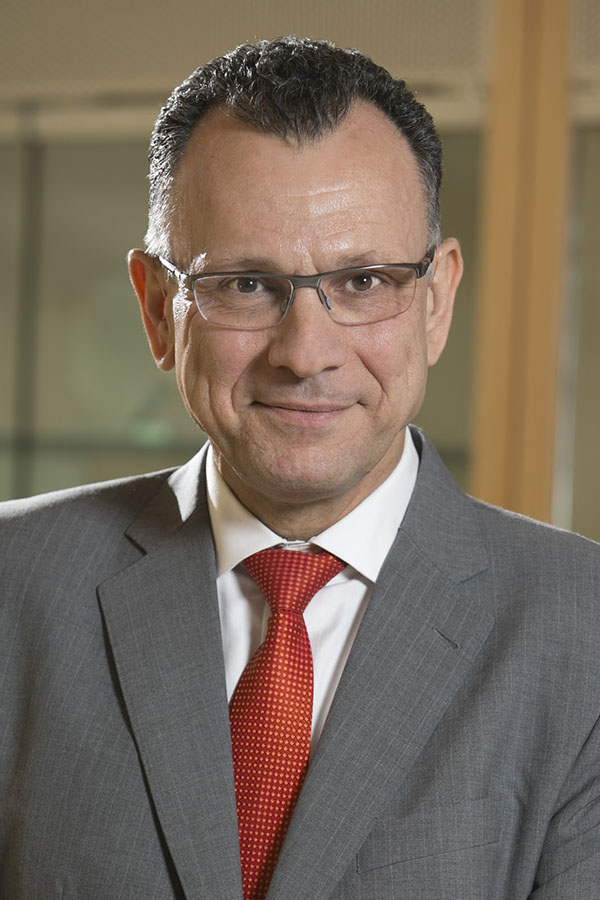 The College of Engineering and Applied Sciences and Department of Civil Engineering are pleased to announce that Dean Fotis Sotiropoulos has been awarded the 2019 American Geophysical Union (AGU) Hydrology Days Borland Lecture in Hydraulics, part of the AGU Hydrology Days hosted by One Water Solutions Institute .  
Each year at Hydrology Days two distinguished speakers receive invitations to present Borland lectures, one in hydrology and the other in hydraulics. This year, the AGU Hydrology Days Borland Lecture in Hydraulics was presented to Sotiropoulos in recognition of his significant contributions to environmental fluid mechanics, hydraulic engineering, water resources planning and management, and related fields.
"Fotis Sotiropoulos is a truly outstanding leader of our College of Engineering and Applied Sciences, and his impressive research endeavors have set an exemplary standard in his fields of interest," said Michael Bernstein, Provost and Senior Vice President for Academic Affairs.  "I am delighted that he has been celebrated with this great honor."
Sotiropoulos joined Stony Brook University's College of Engineering and Applied Sciences as Dean in 2015 and was named a SUNY Distinguished Professor of Civil Engineering in 2017. His research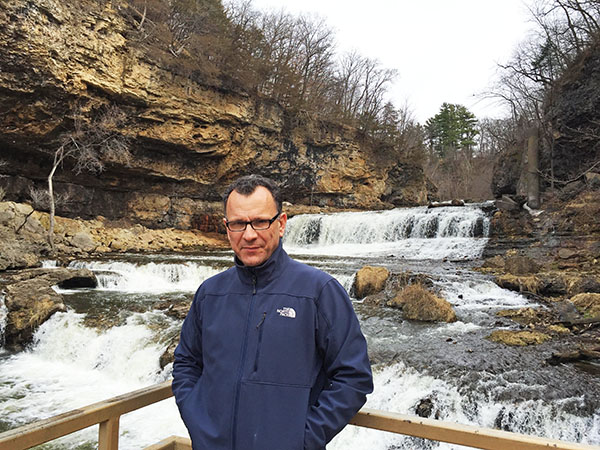 focuses on simulation-based fluid mechanics in energy, environment, biology & health.  He has made seminal contributions in environmental fluid mechanics, including sediment transport and scour, stream and river restoration, and river flooding risk assessment and mitigation, wind and marine and hydrokinetic energy systems, cardiovascular fluid mechanics, and aquatic swimming. Funded by the National Science Foundation, the Department of Energy, the National Institutes of Health, the Sandia National Laboratories, private industry, and other state and federal agencies, he has raised over $35 million for research and research facility development and renovation. He is a Fellow of the American Society of Mechanical Engineers (ASME) and the American Physical Society (APS), twice winner of the APS Division of Fluid Dynamics Gallery of Fluid Motion award, and a recipient of the Hunter-Rouse Hydraulic Engineering Prize from the American Society of Civil Engineers (ASCE).  Sotiropoulos has authored over 200 peer reviewed journal papers and book chapters and his research results have been featured on the cover of several prestigious journals.
"Dean Sotiropoulos' research activity and expertise have made a significant impact on our department's strength in the areas of hydraulics and computational fluid mechanics," said Rigoberto Burgueño, Chair of the Department of Civil Engineering.  "We are fortunate for his leadership, but also for his continuous engagement in this important area of research. "
Dean Sotiropoulos will present the Borland Lecture in Hydraulics at the 39th Annual AGU Hydrology Days, March 27-29, 2019 in Fort Collins, Colorado.  The meeting is designed to provide a unique opportunity for students, faculty, staff and practitioners to engage in wide range of water-related interdisciplinary research topics.