Skip Navigation
MAKING THE WEB MORE SECURE
Computer Science Professor Nick Nikiforakis Receives Amazon Research Award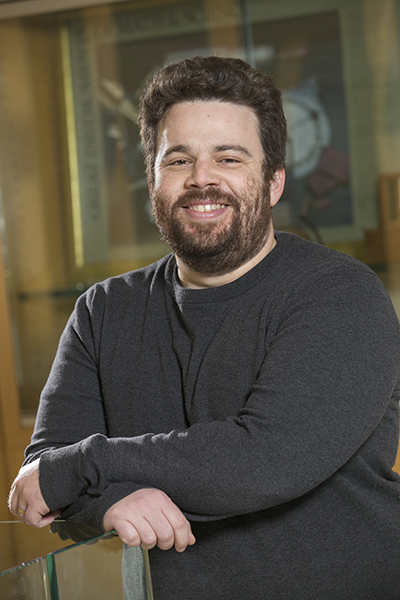 Assistant Professor Nick Nikiforakis of the Department of Computer Science at the College of Engineering & Applied Sciences has received a 2018 Amazon Research Award for his work in the area of Internet security. His project, ICBots: Tools and Techniques for Detecting Web Bots, was chosen to receive funding of $64,000 in the categorySecurity, Privacy and Abuse Prevention.
"The Amazon Research Award recognizes some of the most ingenious computer scientists in the world," said Fotis Sotiropoulos, Dean, College of Engineering and Applied Sciences. "I congratulate Nick for receiving this prestigious grant. It is well-deserved and indicative of the caliber of faculty we have here in the College of Engineering and Applied Sciences."
"Nick is a rising star in cybersecurity research. He and his students' work has made several inroads in understanding web security and privacy issues," said Samir Das, Chair of the Department of Computer Science.  "His Amazon Research Award not only recognizes his expertise but also supports his explorations in detecting malicious web bots to make the web more secure."
Nikiforakis is affiliated with Stony Brook's National Security Institute and he is noted for his work with practical, hands-on security and privacy. Much of that work has been in measurement of online abuse and countermeasures against unwanted tracking.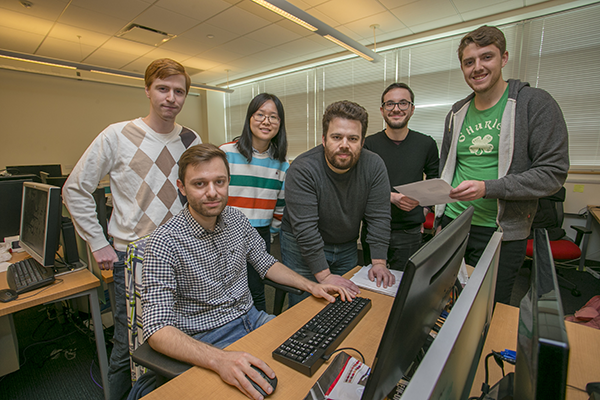 Professor Nikiforakis and his team of students collaborate in the PragSec lab in the New Computer Science building.
Many web bots are benign. For instance, without bots there could be no Google search. Malicious web bots, however, are used for a variety of nefarious purposes including the exploitation of stolen credentials to log in to as many online assets as possible, in order to steal private information, money, or even air miles.
Professor Nikiforakis' ICBots project builds websites that exist only for the purpose of attracting web bots. These bots are then "fingerprinted" and tracked to identify which are malicious so they can be dealt with.
"Receiving an Amazon Research Award puts our project in very select company with many of the most well-respected academic institutions around the world," said Professor Nikiforakis. "Amazon's support for these types of efforts will help lead to more effective protections against bad actors online."
Security, Privacy and Abuse Prevention is one of twelve categories of the Amazon Research Award. Grants of up to $80,000 are awarded. Academic institutions worldwide are eligible and collaboration and sharing of insights is facilitated among the recipients to benefit the entire scientific community.
- Dick Wolfe