Skip Navigation
Advancing Transcatheter Aortic Valve Replacement Outcomes
BME professor advances medical technology with Imaging, Computational and Experimental Techniques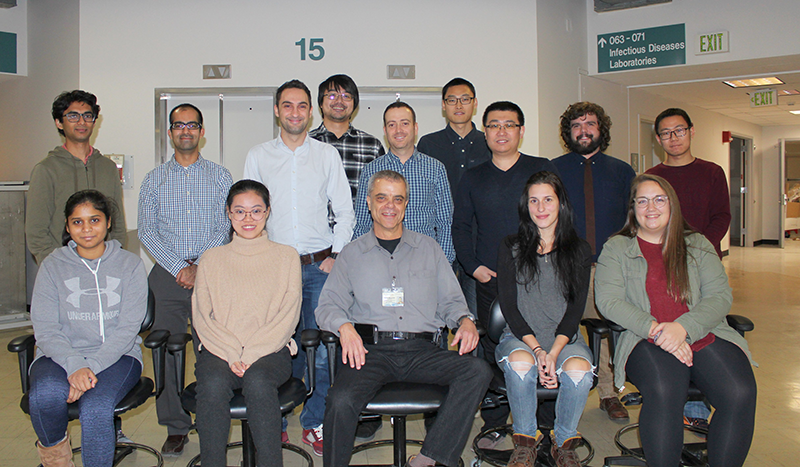 We are pleased to announce that Danny Bluestein, Professor of Biomedical Engineering (BME) has been awarded $3.84 million Bioengineering Research Partnership (BRP) U01 grant from the National Institute of Biomedical Imaging and Bioengineering (NIBIB) for his proposal "Biomechanical Approaches and Technologies for Enhancing TAVR Outcomes."
Calcific aortic valve disease (CAVD) is a major health issue that can lead to severe aortic stenosis (significant narrowing of the heart valve) and heart failure if untreated. Minimally invasive transcatheter aortic valve replacement (TAVR) in which a valve that is collapsed into a stent is delivered and deployed over the diseased valve using a catheter, obviating the need for an open heart surgery, has emerged as an effective therapy for inoperable CAVD patients, often as their only life-saving alternative. However complications such as calcification, valve migration, cardiac conduction abnormalities in heart rhythm, and paravalvular leaks leading to increased stroke risk have limited TAVR utility and its anticipated expansion into younger patients.
"Our translational project aims to develop the next generation of TAVR technology, by combining imaging, computational, and experimental techniques into an optimization approach that will guide pre-planning and tailor TAVR procedures for achieving significantly better patient outcomes and reduce their ensuing complications," said Bluestein.  "We also aim to offer a disruptive technology – next generation polymeric valves specifically optimized for TAVR."
Bluestein will manage the funded project over a five year period, with support from his research team The Biofluids Research Group . Partners in the project include Tel Aviv University and Rabin Medical Center in Israel, as well as the Sarver Heart Center of University of Arizona in Tucson, AZ.
About the Researcher:
Danny Bluestein joined the faculty of Stony Brook in 1997 in the Department of Mechanical Engineering and the Graduate Program in Biomedical Engineering.  Following its establishment in 2000, he became a faculty of the Department of Biomedical Engineering , jointly administered by the College of Engineering and Applied Sciences and the Stony Brook School of Medicine .  His research focuses on cardiovascular system in health and disease, mechanobiology, and the development of prosthetic cardiovascular devices.   He was elected as a Fellow of the Biomedical Engineering Society (BMES) and fellow of the American Institute of Medical and Biological Engineering (AIMBE).  He is a member of the steering committee of the National Institutes of Health Multiscale Modeling (MSM) Consortium.