Skip Navigation
Global Innovation in Engineering:
CEAS offers Study Abroad Program in Kenya
The College of Engineering and Applied Sciences is offering an exciting, new study abroad program this summer, ideal for students with an interest in innovative engineering design, geared toward developing populations -- The Global Engineering Field School in Kenya.  With the Turkana Basin Institute as home base for lab and field work, students will collaborate in interdisciplinary teams to have a positive global and local impact.  
To help set the stage, Fotis Sotiropoulos, Dean of the College of Engineering and Applied Sciences, traveled to Kenya over spring break to scout out the student experience.  Modeled after the global engineering field school itinerary, he began his journey by visiting Mpala , a "living laboratory" in the shadow of Mount Kenya, and continued onto Ileret to the Turkana Basin Institute (TBI).  A scientist's dream, while there, he visited excavation sites and encountered fossils more than 1.6M years old, learning about the "cradle of humankind." He also had the opportunity to tour the infrastructure and health facilities of the region with an eye toward how Stony Brook engineering students can help address survival challenges of these communities.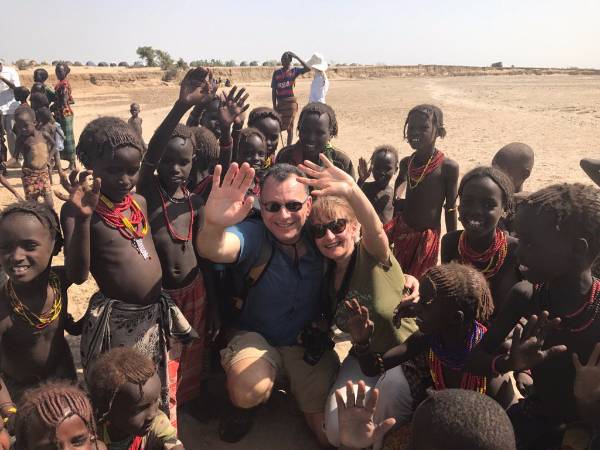 View Dean Sotiropoulos' photos on Twitter
"We want to Inspire the next generation of change-makers and social entrepreneurs," said Fotis Sotiropoulos, Dean of the College of Engineering and Applied Sciences.  "This experience at TBI will give our students the opportunity to use engineering skills to impact lives and do good. It is sure to be a life-transforming experience."
TBI is a unique test-bed for engineering systems for arid off-grid environments.  Students will learn first-hand about TBI's sustainable engineering systems, including energy generation from wind and sun, refrigeration, hydroponic gardening, construction, water conservation and purification while working on solutions to real-world problems that will improve living conditions for off-grid communities in Kenya.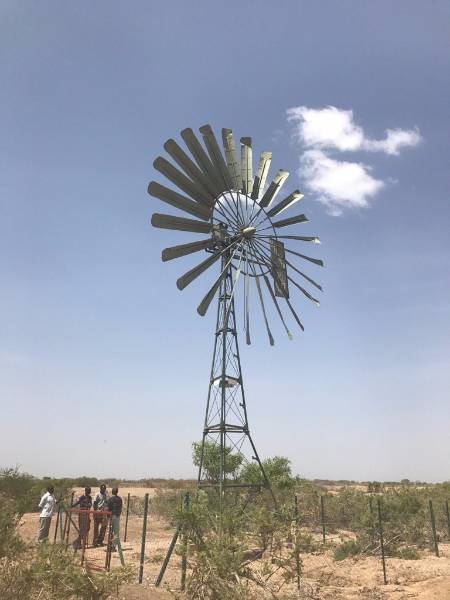 "In the College of Engineering and Applied Sciences, we design programs that encourage students to break out of the classroom and change lives with creative solutions to real world problems," said Robert Kukta, Associate Dean of Undergraduate Studies. "This initial set of courses at Turkana Basin Institute are part of a larger initiative to educate global leaders who are able to tackle critical engineering challenges we face today."  
The program is comprised of two 3-credit courses:  Global Design Engineering Innovation (EAS 310) and Engineering for the Developed World (EAS 312).  Through lectures, labs and field study, coursework will introduce students to the main principles of culturally and economically constrained engineering design and evaluate the standard of living that is adequate for human settlement in developing countries. Each course is designed to facilitate an in-depth understanding of the socio-economic and culturalization issues in the community, through observation, engagement and an empathetic approach.  Students will be exposed to the engineering challenges and consider the chasm in resources between developed countries and those in rural and under-developed regions.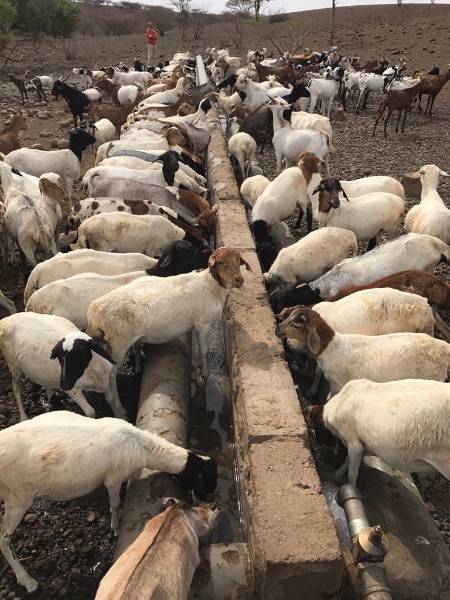 "Statistically, students who study abroad are good problem solvers, independent, great leaders, work well in teams, have a global way of thinking, and are more likely to get an interview," said Jessica Zuniga, International Programs Coordinator for Stony Brook University.  "A student's ability to step outside their comfort zone, adapt and thrive is a highly sought-after quality in career and graduate opportunities. The Global Engineering Field School at TBI will help differentiate these students, in addition to demonstrating commitment to an impactful humanitarian experience."
According to Dean Sotiropoulos, "Students can travel to many incredible places in this world, but, without the Turkana Basin Institute they won't be able to experience Kenya the way I did."
For more information about the engineering global field study program, including tuition and scholarship opportunities, visit:   Global Innovation at TBI
Or contact jessica.zuniga@stonybrook.edu , 631-632-7030.
TBI and Stony Brook University
In 2005, Richard Leakey, renowned anthropologist, Stony Brook professor of anthropology and chair of Stony Brook's Turkana Basin Institute, outlined to Stony Brook his concept for an institute that could provide the permanent infrastructure to enable year-round research in this remote area of sub-Saharan Africa. The University enthusiastically endorsed the idea of TBI, committing funds for the Stony Brook end of the project. Additional fundraising began in 2006; construction of temporary facilities for a long-term field camp on the east side of Lake Turkana (TBI-Ileret) commenced in 2007; the camp was fully operational by year-end and was the site for the first Kenya-based Human Evolution Workshop in 2008. Construction of the first full field center on the west side of the lake (TBI-Turkwel) was completed in 2012. Construction of permanent facilities at TBI-Ileret commenced in 2012, and is scheduled to be completed in 2016.
In 2013, Richard Leakey and Stony Brook University President, Samuel L. Stanley, established the TBI International Advisory Board. Comprised of prominent philanthropists and scientists from around the globe, this group meets twice a year to share ideas and discuss how best to ensure the success and secure the mission of the Institute.
Today, Stony Brook serves as the academic base affiliated with the Turkana Basin Institute. It provides facilities and support for lecture series, symposia, outreach, and fundraising activities; an academic home for graduate and postdoctoral students from both America and Africa; and Internet library access for the research centers at Turkana.
Dean Sotiropoulos reflects on Kenya and the 2017 Global Engineering Field School