Skip Navigation
2018 State of the College Address
Dean Sotiropoulos highlights progress in student success, quality and diversity, and faculty research achievements
On October 19, 2018, Dean Fotis Sotiropoulos delivered the annual State of the College address, celebrating successes, achievements, honors and awards for faculty and students in the College of Engineering and Applied Sciences.
Dean Sotiropoulos reflected on his first three years since joining Stony Brook in 2015, crediting talented students, engaged and supportive alumni, dedicated staff and forward-looking faculty that have built on a solid foundation and contributed to College's growth and progress. He highlighted the CEAS comprehensive diversity and outreach programs, targeting K-12 students in high-needs schools as well as undergraduate and graduate students at Stony Brook, through STEM-SMART and WISE Honors. Enrollment of women undergraduate students in CEAS has grown to the highest it has ever been and well above the national average, from 20% in 2015 to 25% today, while the number of women in the incoming freshmen class is also at a historic high of 31%. Overall student quality continues to rise with the average high school high school GPA now at 96 percent, and the average SAT score at 1424. At the same time, the four-year graduation rate has risen sharply from 49% in 2015 to 59% in 2018.
Annual research expenditures are up 20% since 2015, and the submission of federal grant proposals is up 34% in the same time period, as faculty are developing innovating energy storage solutions, inventing biofuels, advancing cancer imaging, modeling blood clotting, fighting deadly infections with computational biology, and more. He also expressed immense pride in the success of junior faculty - achieving an unprecedented 10 early career awards across disciplines from NSF, Department of Energy, DARPA, Air Force Office of Scientific Research and Army Research Office.
In the coming year, the College will intensify efforts to raise the remaining funds needed for a new state-of-the-art engineering building, following the first major commitment of $25M by the state to start the design and planning process.  New research initiatives will focus on advancing New York's clean energy goals in addition to regenerative medicine and 3D bioprinting with funding from SUNY's Empire Innovation Program (EIP). The development of the Institute for Engineering-Driven Medicine is well underway, with a new building focused on discovery and innovation in medicine and engineering currently under design. In addition, the recently announced Institute for AI-Driven Discovery and Innovation is already making rapid progress as it seeks to expand faculty talent in AI through multiple hires. More news to come on these exciting and important initiatives.
Dean's Millionaires Club
Not pictured: Danny Bluestein, Pei Fen Kuan, Minh Hoai Nguyen, Esther Takeuchi, Jason Trelewicz
The address included an awards ceremony for the Dean's Millionaires Club, recognizing faculty who secured more than $1M in externally sponsored grants. Collectively, the group raised nearly $35 million in new research funding in the last year. This year's honorees are:
Danny Bluestein, Biomedical Engineering
David Ferguson, Technology and Society
Dima Kozakov, Applied Mathematics and Statistics
Pei Fen Kuan, Applied Mathematics and Statistics
Thomas MacCarthy, Applied Mathematics and Statistics
Sotirios Mamalis, Mechanical Engineering
Minh Hoai Nguyen, Computer Science
Robert Patro, Computer Science
Michalis Polychronakis, Computer Science
Joel Saltz, Biomedical Informatics
Roman Samulyak, Applied Mathematics and Statistics
Esther Takeuchi, Materials Science and Chemical Engineering
Jason Trelewicz, Materials Science and Chemical Engineering
2018 Excellence in Teaching Award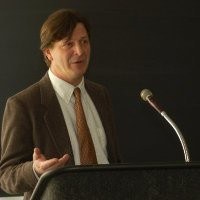 Dean Sotiropoulos also announced the 2018 Excellence in Teaching Award, given to Tony Scarlatos, lecturer in the Department of Computer Science and Director of the Center for Visual Computing Multimedia Lab. Among his many credits, Tony was recognized for innovations both inside and outside the classroom. He pioneered a benevolent computing course in which student teams partner with local nonprofits to design and develop technology applications that help them better serve their constituents. Projects initiated in the classroom have been pilot tested by Eastern Suffolk Boces, the Cleary School for the Deaf and the Long Island Museum, and right here at the Stony Brook Campus. His problem-based learning approach has enabled students to make an impact on the Stony Brook community and beyond.
Dean Sotiropoulos said, "The state of CEAS is stronger than ever, and we are well-poised to sustain our growth, attract and retain top talent, and support our continued excellence."
View the video for the entire presentation, and for more details on the exciting new initiatives in the College of Engineering and Applied Sciences.