Skip Navigation
2020: Stepping Up and Answering the Call Responding to COVID-19 While Sustaining Our Growth
2020 took a turn that none of us could have expected. Yet, when faced with the abrupt switch to remote learning and the overwhelming impact on our medical school and health care workers just across Nichols Road, our faculty, students and staff stepped up and got to work.  
During this time of extreme stress and uncertainty, we did what engineers and applied scientists do best: We moved forward, we innovated, and found a way to make sense of the chaos and forged a path forward. 
Responding to COVID-19 
In March, our faculty and staff quickly moved from in-person to online classes and identified new
and innovative approaches to remote learning and lab research. At the same time, we supported
our partners in Stony Brook Medicine as they battled the virus with soaring patient admissions and dwindling supplies, under crisis conditions while engaging students in response efforts. Ways in which our faculty, students and staff answered the call in response to the COVID-19 crisis include:
Today, we stand ready with the tools, resources and technological expertise to support our partners in Stony Brook Medicine in any way we can.
2020 and Beyond: Our Path Forward 
Amidst the escalating crisis of the pandemic we worked to fine-tune our vision with the development of our strategic plan: Roadmap to Inventing the Future: 2020 and Beyond .  Completed this summer, the Roadmap defines our path forward in a post-COVID world focusing on three strategic areas: diversity, outreach and inclusion; educational innovation; and societally relevant research and entrepreneurship. It is also designed to serve as a convergence point for engineering and applied sciences, the arts, humanities, business and medicine to collaborate on technocentric solutions for today's biggest societal challenges.
Commitment to Diversity, Student Quality and Programs
Diversity at all levels remains at the core of our priorities as we embrace our richly diverse community and identify new ways to prepare our students for careers in STEM.  We are thrilled that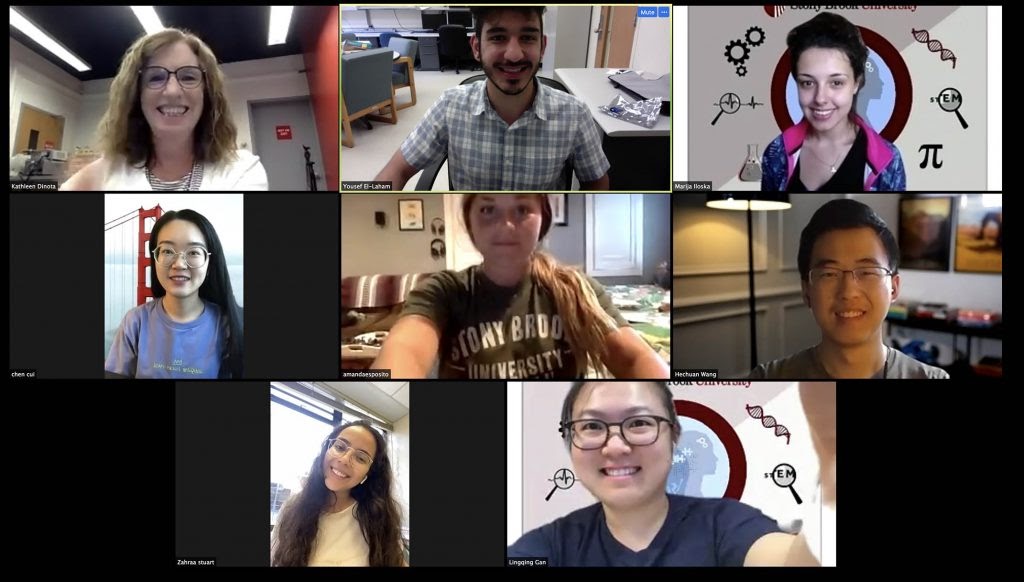 WISE Honors Virtual Summer Outreach
the New York State education Department renewed funding for our STEP and CSTEP outreach programs with $4.5M over five years . 
Our Women in Science and Engineering (WISE) Honors program continues to grow among both first year and already enrolled students - approaching a total of nearly 400 students this year.
In addition, with an increased focus on experiential learning and cross-disciplinary study, our Vertically Integrated Projects program has grown from 53 to 252 students since its introduction in spring, 2019 and now encompasses students from 34 majors, along with faculty from 24 departments and six colleges/schools within Stony Brook.
Through programs like these, and our sustained commitment to providing the highest quality of education in engineering and applied sciences, we continue to fuel the workforce of tomorrow within New York State, across the country and around the globe. Our student quality continues to rise with average incoming first-year student SAT scores rising to 1441 and high school GPA of 96% percent, and we remain the #1 producer of BS degrees in the State of New York and #21 nationally in the most BS degrees awarded to women. 
A Record Year for Growth in Research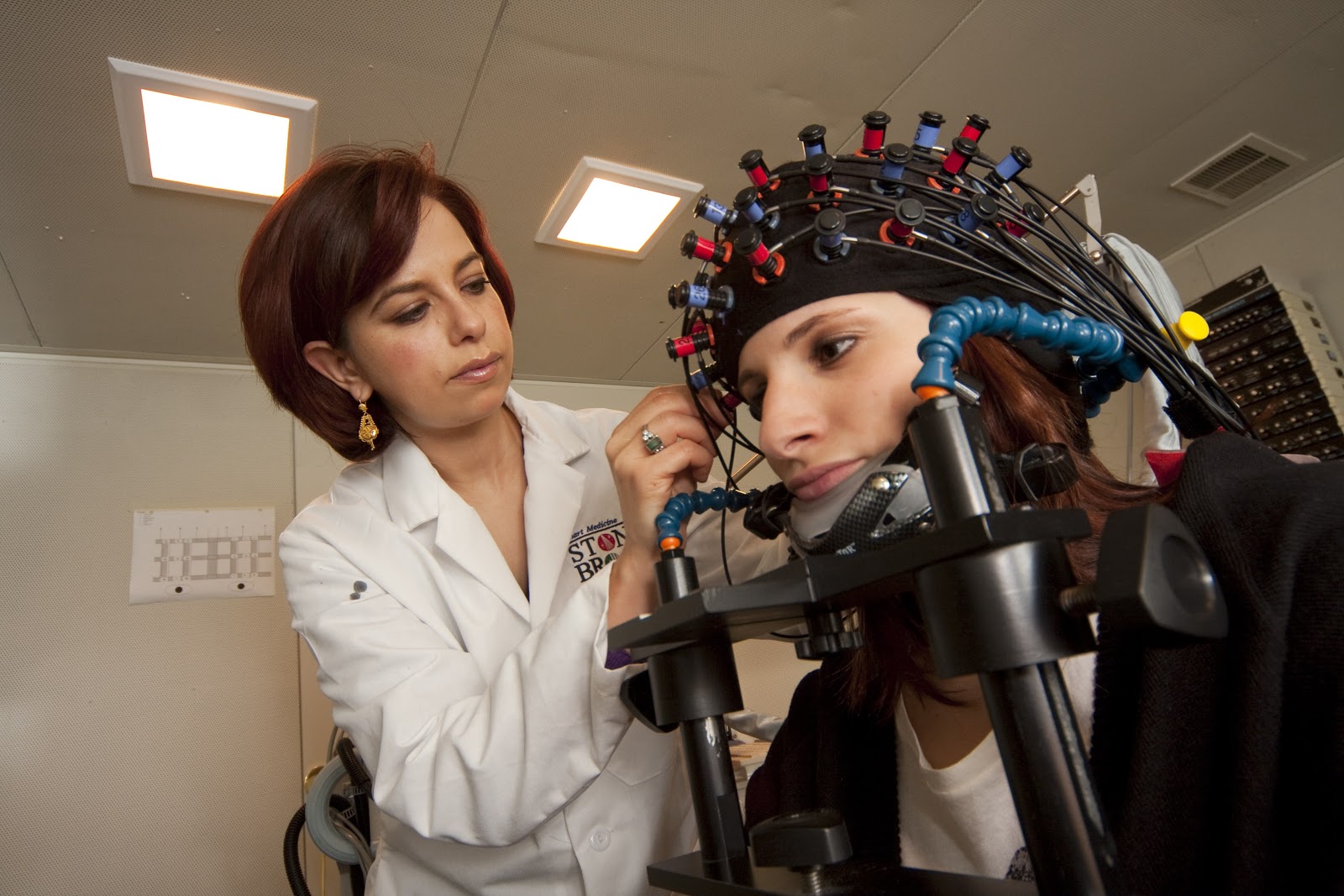 Amidst this unprecedented public health and fiscal crisis, we had another year of record-breaking success for faculty winning prestigious federal grants, as we continued our work to tackle scientific research problems and build interdisciplinary teams across the Stony Brook community. Research expenditures reached a new peak of $47 million , up 14.2% from last year and up 55% over the last five years. Research expenditures per faculty is also on the rise - 15% over last year, and 66% over the last five years . A sample of some of the exciting, newly funded projects our faculty are advancing include:
With our commitment to engineering-driven medicine and AI, as clearly visible in these research awards, our Institute for AI-Driven Discovery and Innovation continues to grow with new faculty that are exploring the cross-disciplinary reach of AI into areas like neuroscience , cancer diagnoses and even music . Also, in our Institute for Engineering-Driven Medicine , a joint venture with the Renaissance School of Medicine , plans for a brand new $75M building , are well underway to serve as the hub for engineering-driven medical innovations. 
Alumni and Industry: Support and Inspiration 
We are immensely grateful to our alumni who play a critical role in supporting the College and serve



Sumeet Chabria's Virtual Commencement Address

 
 

Robert Frey, 2020 Hall of Fame Honoree
as an ongoing source of inspiration to our students. Earlier this year we announced Research Professor and Program Director of our Quantitative Finance Program,  Robert Frey, BS '80, PhD '87, as our 2020 Distinguished Alumni Hall of Fame Honoree . We look forward to honoring him in a special ceremony and celebration in 2021. And, we were truly privileged to have Sumeet Chabria, BS' 90, MS '91, MBA '92, Head of Global Business Services at Bank of America, deliver an inspirational address to graduates in our first ever virtual commencement ceremony in May .  
2020: Stepping Up and Answering the Call
In a year of stepping up and answering the call, in October Dean Fotis Sotiropoulos was asked by President Maurie McInnis to step in as Interim Provost and Senior Vice President of Academic Affairs to ensure a smooth transition through the search for a new Provost. I was honored and humbled to be asked by Dean Sotiropoulos to continue the momentum he has established for the College of Engineering and Applied Sciences, and serve as Acting Dean during his time in the Provost's office. In spite of the unique challenges ahead, my optimism for the College and the University has been invigorated with the knowledge that his steadfast energy and clear vision will lead us through to new heights.  I look forward to serving our students, faculty, staff, alumni and friends and working together to advance the College's strategic plan and vision for excellence, for 2020 and years to come.
Fotis Sotiropoulos
Interim Provost and Senior Vice President for Academic Affairs Dean
College of Engineering and Applied Sciences
---