Skip Navigation
2019: Inventing the Future of Engineering Education
Growth in Research, Diversity and Student Success
Reflecting on my fourth year as Dean of the College of Engineering and Applied Sciences, it's hard to believe we could surpass the growth and success of the past three.  Yet it's been another record year of outstanding achievements from our faculty, students and staff, while achieving new milestones that quantify our rising levels of excellence.
Allow me to begin with the sad news that we lost a valued colleague and dear friend this summer, Distinguished Professor and former chair of the Department of Technology and Society  Dr. David Ferguson -- a passionate champion for diversity and STEM education and an effective advocate for creating opportunities for underrepresented populations. His work touched thousands of students at Stony Brook and across the nation. He made a difference and will be greatly missed.
Expanding Diversity:  ASEE Exemplar Status and 25% Female Undergrads
As a direct result of the legacy of David Ferguson's work and the efforts of our faculty, we were recently recognized by the American Society of Engineering Education (ASEE) as one of only 24 institutions to receive Bronze Exemplar status in Diversity and Inclusion, based on our diversity, STEM and outreach programs. We have also steadily increased the number of women in our undergraduate students crossing 25% of female undergraduate degree majors this year, a 25% increase since 2015 and well above the national average.
Student Success:  Soaring Quality and Innovative Educational Programs
With an average incoming first-year student SAT score of 1434 and high school GPA of 95, it's no surprise that our student quality continues to soar. In fact, last year, it was more difficult to be admitted to Stony Brook than some of the top-10 engineering schools in the country. We are proud to be a major contributor to the State's and the Nation's workforce trained in engineering and applied sciences, as the #1 producer of undergraduate degrees in the State of New York, and we rank #19th nationally.  
We continue our pursuits to reinvent engineering education, with new curricula designed to prepare students to work in the AI-driven economy of the future. New innovations in student programs this year include:  
Launching

Vertically Integrated Projects

(VIP), bringing together undergrad and graduate students with faculty across the university in multi-disciplinary teams to work together on long-term, societally relevant projects. 

The new

Digital Intelligence Training Program

, together with the College of Arts and Sciences, combining Computer Science with the Arts, Humanities and Social Sciences.
Growing Research via Impactful Cross-Disciplinary Initiatives
I could not be more proud of our world-class faculty who are tackling society's grandest challenges. Our research productivity has risen to historic heights as annual research expenditures crossed the $40 million mark for the first time. This represents 14.5% growth in the last year alone, and 37% since 2015. Even more impressive is that research expenditures per faculty are up 44% since 2015. Exciting newly funded projects faculty are working on include:
We are advancing big, bold ideas that leverage our strengths in cross-disciplinary research to attract major sponsored funding. For example, a new convergence initiative across medicine and engineering is the "bionic spine," a revolutionary concept developed by SBU orthopedic surgeons and engineers aiming to create the first implantable robot that preserves dynamic motion. This research showcases the type of work we are tackling in our Institute for Engineering-Driven Medicine, a joint venture with the Renaissance School of Medicine, that will be housed in a brand new $75M building, currently in the design stage to serve as the hub for engineering-driven medicine innovations.
We formally launched our Institute for AI-Driven Discovery and Innovation in a special event at Bloomberg LP last spring, and several new faculty were hired to expand research capacity in AI. This institute is really taking shape, bringing together researchers from Engineering, Computer Science, Medicine, Ecology and Evolution, and Arts and Humanities. A recent $1 million NSF award to set up a heterogeneous computer system suited for machine learning computations will further support the Institute's research and educational mission.
Alumni and Industry: Support and Inspiration Fundraising/philanthropy

Our alumni play an important role in supporting the College and serve as an ongoing source of inspiration to our students. This year we honored Computer Science graduate Jon Oringer, BS '96, Hon. '17 Doctor of Science. As Founder, CEO and Chairman of Shutterstock, Inc., Jon was inducted into our Distinguished Alumni Hall of Fame and joined us for an on-campus "fireside chat" entitled Risk and Reward: The Ultimate Balance.
For our 2019 commencement ceremony, we welcomed mechanical engineering grad Rene Link '87, Chief Marketing Officer and SVP of Corporate Strategy for Sierra Wireless. He delivered an inspirational address to our largest graduating class ever , reflecting on his own experiences coming to the U.S. from Argentina in 1977.
I'm immensely grateful to our industry partners and their unyielding support of our students, programs and the entire Stony Brook community. This year we were honored to dedicate the Broadridge Financial Solutions Inc., Innovation Lab in the New Computer Science Building, a 100 seat lecture and event space to serve as a hub of innovative thinking and creativity.
Thanks to the significant support and engagement of alumni and industry partners, and a direct result of the quality and impact of our work, philanthropic fundraising performance has also seen a dramatic increase, crossing the $10 million mark this year, from a starting point of $1 million per year in 2015.
Our Faculty: More Honors and Accolades
We welcomed nine new faculty in 2019 including five new hires through funding from the SUNY Empire Innovation Program (EIP), a competitive New York State grant program, in the College's strategic growth areas of AI, regenerative medicine, and clean energy. 
Our distinguished faculty continue to bring prestige to our College with seven fellowships to professional societies this year, including BMES , ASBMR , AAAS and ASME .  And, I am always inspired by the ambitious pursuits of our junior faculty, with early career awards from DARPA (Young Faculty) and Army Research Office (ARO YIP), in addition to an Amazon Research Award this year. Our future looks bright indeed!
It's been another incredible year as we continue to advance our vision while surpassing our goals and achieving new levels of excellence. I know this would not be possible without the hard work, determination and unwavering commitment of our students, faculty and staff, and the truly outstanding support we receive from our alumni, partners and friends.  
Thanks to you, the state of our College is the best it has ever been.  With so much more untapped potential, the best is yet to come!
Fotis Sotiropoulos
Dean, College of Engineering and Applied Sciences
SUNY Distinguished Professor of Civil Engineering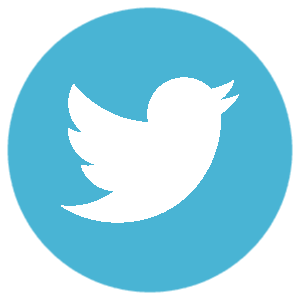 ---