Skip Navigation
Chai With The Premed Guys is co-hosted by Wali Pirzada '21, BS in Interdisciplinary Biology, and Syeed Khan '22, a Biology major with a concentration in neuroscience, and minor in History.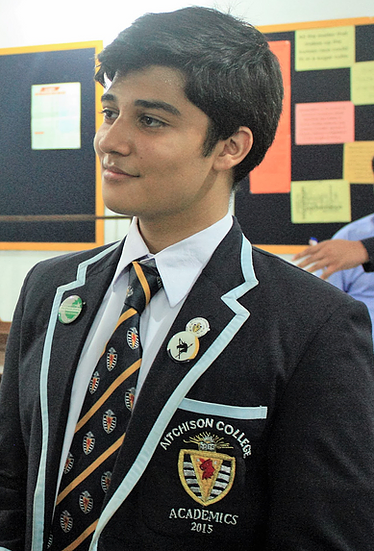 Wali: Through Chai With The Premed Guys , we hope to connect premeds, who are just as lost as we once were, with experienced students and professionals. Since we're undergrad students with no real accomplishments under our belts, we figured our peers wouldn't really have any reason to listen to what we're saying. With a podcast, however, we would be able to put the spotlight on guests with some credibility --  guests who are in positions that our listeners hope to be in some day. And so a podcast turned out to be the perfect option for us. 
Sayeed: Chai With the Pre-Med Guys stands for making the journey to medicine a more transparent path for students with an interest in medicine and those who might not have outright connections with professionals in the field of medicine. Since medical schools are constantly changing what they might be "looking for" in their applicant pool, it is important for students to get that information from professionals who have just crossed that path, or have immense insight into it. Since Wali and I are undergraduate students without  that much wisdom on this matter, we bring medical students and professionals to our podcast to discuss how they made their journey to medicine a success and what current trends they are seeing in the contemporary journey to medicine.  
What inspired you to start your own podcast? 
Wali: I myself was extremely lost when I came to Stony Brook as a premed. I'd come to college halfway across the world, with the only piece of advice I'd received being that I should try to get involved in research. After about two years of making all the wrong decisions when it came to choosing classes and activities, I knew I had to change something. It just so happened that over the summer after my sophomore year, I met a few doctors with whom I had in-depth conversations about the med school admissions process. That's when I realized how much easier my student life would have been if I'd just thought to seek advice from medical students and physicians -- the people who had already been through everything I would have to go through as a premed student. And that's what this podcast is all about for me. It's my way of trying to show my peers just how much they stand to gain by reaching out to those with more experience than them. By following the example of doctors or medical students who've already made it, we can make plans for ourselves early on. And honestly, planning, or figuring out what you even need to do is the complicated part. Once you have the systems you need in place, you just need to execute.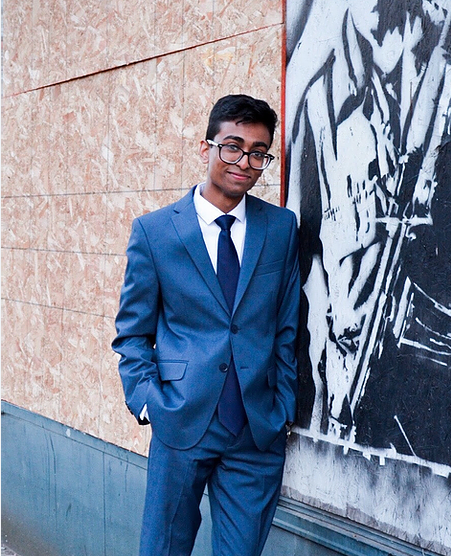 Sayeed: Once the pandemic started, and the University transitioned to an online platform, I had the opportunity to take a closer look at myself. The more I inspected my actions at SBU, the more I realized that I was a very lost pre-med student. I was frantically trying to box-check every prerequisite a medical school might look for, like doing research, volunteering, taking upper division science classes only and being a STEM major, altogether. Then I came across this podcast called The PreMed Years and I soon learned that getting into medical school has less to do with stats and more to do with how you've established yourself in your times at your undergraduate school. It's more about the depth of the activities that you've accomplished, rather than the surface level activities I felt I was doing while I was "box-checking." To this day, I am incredibly grateful to this podcast for waking me up from the "premed trance" that I was in and I wished to spread that message to the students of Stony Brook University, especially the  large population of pre-med students. Many students may not have exposure  to medical professionals to learn these messages and that's when Wali and I thought of making Chai WIth the Pre-Med Guys to bring on medical professionals to give us fresh perspectives into how they became successful medical students and medical professionals, and hopefully giving us the answers to our own personal questions we have had about medicine. 
Who typically tunes in to your podcast episodes?
Wali: Our episodes are aimed at lost students at any point in their premed lives, whether that's undergrad, a gap year, or even a postbac program. 
Sayeed: We aim to get our episodes to individuals in the medical field, especially pre-med students who are currently on their journey to medicine. Our hope is that by listening to our podcasts, these students will be able to formulate their own path to medicine rather than sticking to a "box-checking" mentality.
What is involved in creating each episode?  Are there many podcasts on your subject? 
Wali: The first step for every episode is finding and contacting potential guests. This first step can take on a lot of different forms, whether finding distant family friends, messaging random figures on Instagram/LinkedIn, or even going to people's offices unannounced. Honestly, it's a bit of an adventure every time. It's an exciting kind of thrill when someone you're contacting for the first time gets back to you! And when they do get back to you (and mind you, sometimes they don't) you feel a sense of pride. As you can probably tell, this is easily my favorite part of the process. After initial interactions with a potential guest, we set a date for a podcast recording. Sayeed and I then meet up beforehand to do our research and draw up some talking points. On the day of the recording we have a conversation over Zoom with our guest, lasting anywhere from 30 minutes to an hour on average. The taxing part comes after this. After recording, we listen to the entire conversation, brush up the audio, make video snippets and quotes for Instagram, then manage our posting and following. The social media aspect of this is definitely time consuming yet the end result makes it worth it. Though there are many premed advising profiles on social media, I don't think there are many that are exactly like us, e.g., premed students inviting  experienced guests to share their stories. 
Sayeed: Since we're a podcast based on bringing experienced personnel within the medical field, we try to categorize each episode with an overarching theme. Before our Season 1 episodes were released, we had compiled a list of people who we thought would allow us to expand on certain themes on the journey to medicine, such as being a student athlete, being a liberal arts major, taking gap years, flourishing in research and doing well on the MCAT. Since these themes are real time issues many students are grappling with, we sought to bring on guests who could offer some advice and help the listeners. So far, we have stuck with this way of creating our episodes and always had the idea of bringing professionals and students to talk about specific topics, which our listeners found helpful. In order to build consistency, we make a post on Instagram, Monday, Wednesday and Friday every week, with new episodes being released biweekly on Fridays. On average I would say producing each episode takes us about 6-7 hours; however, I hope you can tell, we love doing this. 
Why did you choose a podcast over other forms of media to connect with your audience?
Wali: Honestly, when I originally thought up this idea, I wanted to make a club at Stony Brook out of it. When I shared my concerns with Sayeed about COVID, that made the club option  a bit less feasible. Sayeed thought, "why not try a podcast instead?" And here we are. 
Sayeed: My initial input was that podcasts could be listened to in any and all activities. Given this range and how easy it was to create audio recordings instead of videos, we decided to create a podcast. However, in the future, Wali and I both agree that we should venture into YouTube and start creating content alongside our podcast episodes. 
How has your podcast been received?
Wali: We didn't think that our episodes would even reach 50 people when we started out. To think that our audience is now reaching hundreds of people is mindblowing! We still have a long way to go. That being said, the amount of support we've received from people is extremely heartwarming. It's opened up doors to connections with people that we've found to be friends, mentors, mentees, and even just peers going through the same struggles. The Stony Brook community has been especially supportive of our efforts and that honestly means the world to us. 
Sayeed: When our first episode aired on September 28, 2020, I vividly remember, expecting about 10-20 people to tune in. But as time went on, our audience size grew in number and nationalities and people started tuning in, en masse. With the help of the Stony Brook community, with special thanks to The Statesman and CAS Dean Sampson and her weekly newsletters, our podcasts reached students and brought in listeners we never thought of reaching. Furthermore, I have to give special gratitude to the medical community, for helping two undergraduate students bring advice on how to succeed on the journey to medicine to the greater pre-med community. With the help of everyone tuning in, we hope to bring more episodes to help students achieve their best. 
What has been the greatest challenge in hosting your own podcast? 
Wali: Social media. Hands down. Finding guests and recording our conversations is quite easy and enjoyable. When it comes to promoting our content, though, we're completely out of our element. With the guidance of some friends and mentors, we're slowly realizing what we need to change. But for now, we're fine with getting just a bit less terrible every day. 
Sayeed: I think outreach has been the hardest part of our journey so far. Since we're absolute novices when it comes to social media, we had the amazing opportunity to test out different ideas and are continuing to do so to get the most out of our Instagram following. Given the rise of Tik Tok and ClubHouse, for example, we have taken steps to experiment with different social media platforms and see what works best. While we are a long way away from being experts on using social media, I think we're getting a little better with each post. 
What has been the greatest reward of hosting your own podcast?
Wali: Definitely the connections we've made with our guests and our audience. Each guest we have on the show is like an extra person we have in our corner, giving us advice, enriching our lives, and guiding us in everything we do. They're all awesome and they're sort of like elder sibling figures to us. It's very reassuring. As for our connections with our audience, I don't mean to give the impression that we get hundreds of messages saying what a great job we're doing. But every single time we've gotten feedback, not only has it been positive, it's also been so meaningful and moving that it renews our passion to keep on going. These moments don't come often but when they do, they leave us with at least a few months worth of motivation. 
Sayeed: I think the greatest reward for me has definitely been the growth I've experienced. Before starting the podcast, I never thought of myself as a vocal advocate, or even someone who could be a student leader. After starting this podcast with Wali, I had the amazing opportunity to talk to experts in their own fields, and listen in on their journey of how they became more and more comfortable with being uncomfortable. Across all of our episodes, I have pushed myself out of my comfort zone, which has helped me essentially "break out of my shell" and be comfortable in my own skin. This confidence and comfort was also brought on by the fact that I could see how my actions have a direct positive impact on students across the board. Hosting this podcast has allowed me to have my own voice, which allows me to make a difference in the lives of my fellow students. 
Chai with the Pre Med Guys  can be found on such platforms as Spotify, Google Podcasts and Apple Podcasts. Follow on Instagram @chaibhaispodcast .