Skip Navigation
Sir Run Run Shaw Lecture Series


Sir Run Run Shaw (1907-2014) was an entertainment mogul and philanthropist who, in the 1960s and 1970s, presided over East Asia's largest movie studio and produced hundreds of popular movies. He was credited with establishing the kung-fu genre of martial-arts movies, and helped bring Chinese martial arts films to an international audience. A generous philanthropist, especially in the education sector, Shaw remained involved in Hong Kong's media industry well into his later years, retiring as chairman of the television station TVB at the age of 104.
The Shaw Foundation Hong Kong Limited made a gift of HK$1 million to the College of Arts and Sciences through the stewardship of CN Yang, Einstein Professor of Physics, and President Marburger in 1985. This gift was used to establish The Sir Run Run Shaw Endowment, one of the earliest endowments established by the Stony Brook Foundation.  The endowment proceeds  support lectures in the College of Arts and Sciences.
In March 1985, Shaw received the Stony Brook Medal from President Marburger in recognition of his generous gift.  
Photo: Kin Cheung/AP
Apply now for the 2019-20 Lecture Series
Spring 2019 Lecture Series:
Collisions: Art Connects Migration From Africa with the
European Slave Trade
Dread Scott and Jenny Polak, Artists in Residence 2019
Tuesday, February 26, 2019
6:00 PM
Wang Center Chapel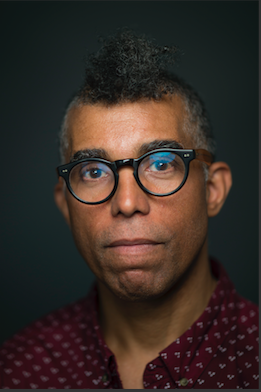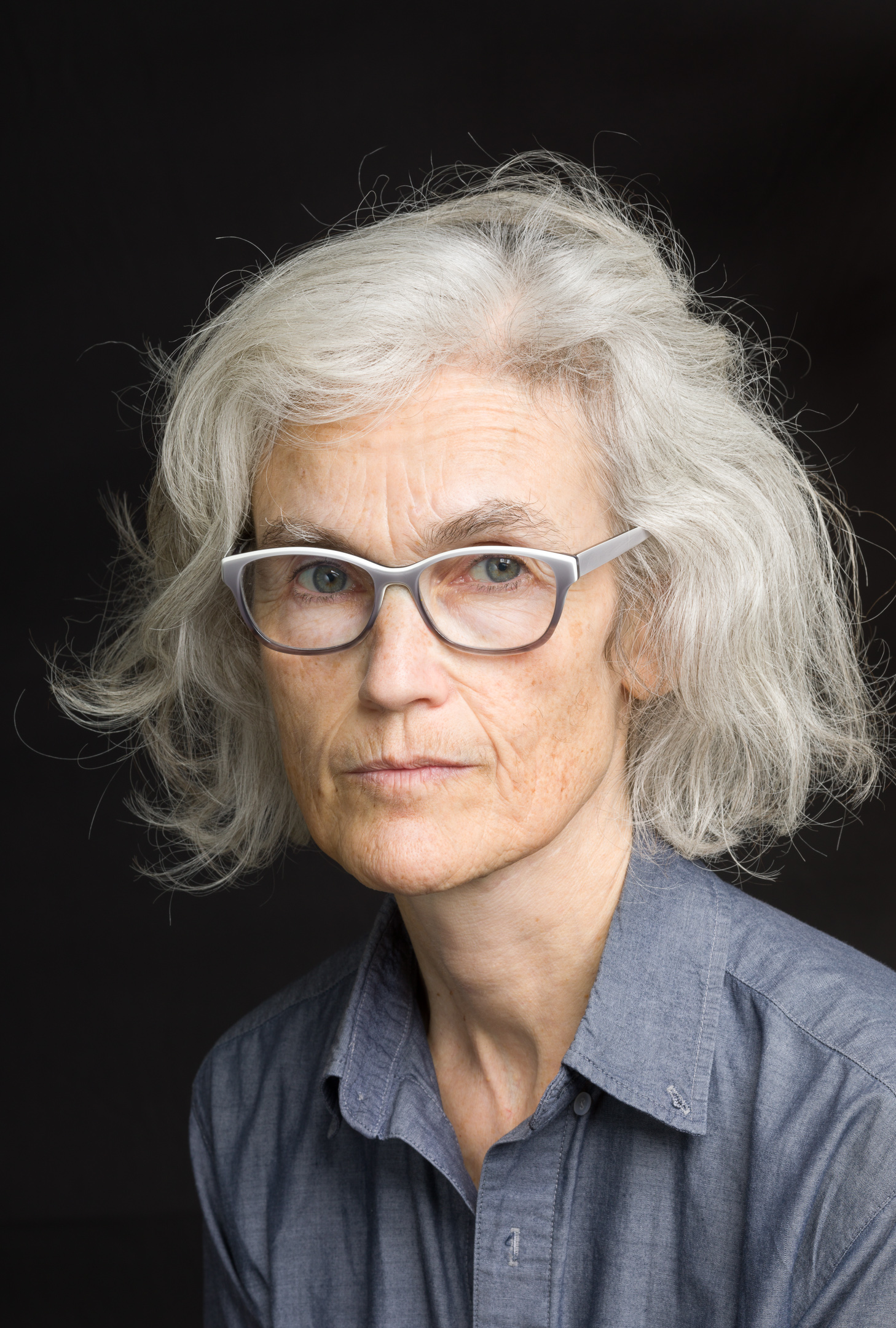 This symposium will explore connections between the forced migrations of the French Slave Trade and present-day migrations from Africa to Europe and the Americas through the lens of Dread Scott and Jenny Polak's collaborative project, Passes. Drawing on research begun during a residency at the Camargo Foundation in France, the artists will examine the relations and tensions between art, slavery, and migration in conversation with Dr. Julie Kleinman, Assistant Professor of Anthropology, Fordham University; and Dr. Shobana Shankar, Associate Professor of History, Stony Brook University.
Dread Scott makes revolutionary art to propel history forward. His work is exhibited across the US and internationally. In 1989, while he was a student at the School of the Art Institute of Chicago, his art became the center of national controversy over its transgressive use of the American flag. President G.H.W. Bush called his art "disgraceful" and the entire U.S. Senate denounced and outlawed this work. Dread became part of a landmark Supreme Court case when he and others defied the new law by burning flags on the steps of the U.S. Capitol. His work has been included in exhibitions at New York's MoMA PS1, the Walker Art Center, Minneapolis; Jack Shainman Gallery, NY; and Gallery MOMO in Cape Town, South Africa. His performance work has been presented at BAM in Brooklyn and on the streets of Harlem, NY.
Jenny Polak makes site and community responsive art that reframes immigrant-citizen relations, amplifying demands for social justice. Originally from England, her art draws on her background in architecture and includes public and socially engaged projects such as architectural installations, drawings and useful commemorative objects. Jenny's family history of migration drives her to examine detention centers, racial profiling, and strategies for surviving hostile authorities. Her art, collaborations and site-specific projects have been exhibited widely and awarded support by NYFA, the Graham Foundation for the Advanced Study of Visual Art and Franklin Furnace, among others. Jenny has held artist residencies including the National Park Service, Newark Museum, Lower Manhattan Cultural Council, and the Lower East Side Tenement Museum.
Department of Art

Ice Ages, the Great American Biotic Interchange, and a Tectonic Red Herring
Peter Molnar, Distinguished Professor at University of Colorado, Boulder

Tuesday, April 16th, 2019 (NEW DATE)


Lecture at 3:00 PM in the Wang Center Theatre
Reception at 4:00 PM in the Theatre Lobby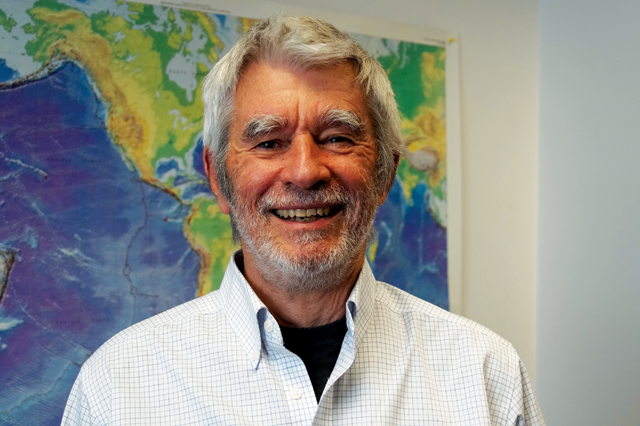 Approximately 2.5 million years ago, two events occurred virtually simultaneously: (1) the first big ice sheet of Northern Hemisphere Ice Ages expanded over Canada and reached as far south as St. Louis, MO, and (2) large mammals, like mastodons, mammoths, horses, big cats, and camelids, crossed through the Isthmus of Panamá from North to South America; others, like anteaters and sloths, crossed from South to North America in the Great American Biotic Interchange. As an emergent isthmus is necessary for such animals to change hemispheres, a popular myth recited by textbooks holds that the isthmus emerged near 2.5 million years ago, and by doing so, it altered ocean circulation in the Atlantic Ocean sufficiently to enable ice sheets to grow and cover Canada. I contend that such logic is inverted. Large ice sheets altered Central American climate making eastern Panamá so arid as to create a savannah-like environment. Most of the animals involved in the Great American Biotic Interchange seem to have been savannah-dwellers, who avoid the swamps, jungles, snakes, crocodiles, mosquitoes, and other nasty predators in eastern Panamá today, and would have done so in the past before savannah-like environments drew them in and facilitated safe passage. So, the Great American Biotic Interchange is not a symptom of a tectonic event that created the Isthmus of Panamá and that enabled Ice Ages, but instead a consequence of those Ice Ages.
Peter Molnar is a distinguished professor in geological sciences at the University of Colorado. A graduate of Columbia University from where he obtained his PhD in 1970, Molnar has made a significant contributions to the development of the theory of Plate Tectonics. His research focuses on aspects of how mountain ranges form and continental lithosphere deforms. He is a winner of the Crafoord Prize from the Royal Swedish Academy of Sciences and the Crafoord Foundation in Lund, and a fellow of the American Geophysical Union. He won the Crafoord Prize in 2014 for discovering "the driving forces behind plate motions and the place of continents in the plate tectonic model of Earth's evolution. Innovatively combining geological and geophysical methods of inquiry with satellite measurements and modeling, the Laureate has also paved the way to a new understanding of the formation of mountain ranges and their role in global tectonics."
Department of Geosciences 
Photo Credit:  David Oonk/CIRES, University of Colorado Boulder

The Chinese Question: The Gold Rushes and Global Politics
Mae M. Ngai, 

Professor of History and Asian American Studies

 at Columbia
Saturday, March 30, 2019 
12:00 PM
Student Activities Center Ballroom B
The gold rushes of the 19th and early 20th centuries were the occasion for the first meetings of large numbers of Chinese and Euro-Americans. This lecture discusses the formation of Chinese diaspora communities in North America, Australia, and South Africa, and the local racial politics that gave rise to the "Chinese Question"—that is, should Chinese be excluded from immigration and citizenship in the U.S. and the British settler colonies, a radical idea at a time of unrestricted global migration.
Mae Ngai, Lung Family Professor of Asian American Studies and Professor of History, is a U.S. legal and political historian interested in questions of immigration, citizenship, and nationalism. She is author of the award winning Impossible Subjects: Illegal Aliens and the Making of Modern America (2004) and The Lucky Ones: One Family and the Extraordinary Invention of Chinese America (2010). Ngai has written on immigration history and policy for the Washington Post, New York Times, Los Angeles Times, the Nation, and Dissent. Before becoming a historian, she was a labor-union organizer and educator in New York City, working for District 65-UAW and the Consortium for Worker Education. She is now writing The Chinese Question (under contract with WW Norton), a study of Chinese gold miners and racial politics in nineteenth-century California, Australia, and South Africa; and Nation of Immigrants: A Short History of an Idea (under contract with Princeton University Press).
Department of History

Transnational Families as Public Spaces: Multilingualism, Ideologies and Identity Online
Elizabeth Lanza, Professor of Linguistics and Director of the Center for Multilingualism in Society across the Lifespan at University of Oslo, Norway
Thursday, April 11, 2019 
4:00 PM
Wang Center, Lecture Hall 2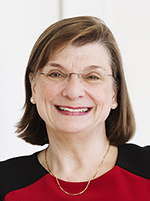 In sociolinguistic research, the family has been traditionally considered a private domain for language use. Social space, however, is negotiated between actors with their discursive power, material constraints, and spatial practices. In post-modern European society, international mobility has contributed to a diversity of multilingual transnational families. Ideologies about languages and speakers of various languages are indeed inherent in many media presentations of families with an immigrant background. The family has increasingly come under scrutiny in sociolinguistics as a space for language learning and use through studies of family language policy. Lanza will discuss the transnational family as a space for language (learning) and how this space has become public, with a special emphasis on mediatized discourses on transnational families and online parental blogging sites for multilingual families. She will discuss that in the current digital age, there is a growing need to examine the role of technology in studies of family language policy, in order to shed light on issues of multilingualism, ideologies and identity.
Elizabeth Lanza is Professor of Linguistics in the Department of Linguistics and Scandinavian Studies, and Director of the Center for Multilingualism in Society Across the Lifespan/MultiLing, at the University of Oslo, Norway. Her main research interests cover bilingualism/multilingualism. Lanza has published on language ideology, linguistic landscape, language policy, identity in migrant narratives, the language socialization of bilingual/multilingual children, and research methodology. She became Elected Fellow of The Norwegian Academy of Science and Letters in 2013 and Elected Head of the Group in Philology and Linguistics, the Humanities and Social Sciences Division, in 2018.
This event is also part of the 2019 Provost Lecture Series. 
Department of Asian and Asian American Studies
Return to the Madhouse: Climate Denial in the Age of Trump
Dr. Michael E. Mann, Distinguished Professor of Atmospheric Sciences; Director, Earth System Science Center at Penn State, College of Earth and Mineral Sciences
Friday, April 19, 2019 
3:00 PM

Sidney Gelber Auditorium, Student Activities Center
Wang Center Theatre (NEW LOCATION)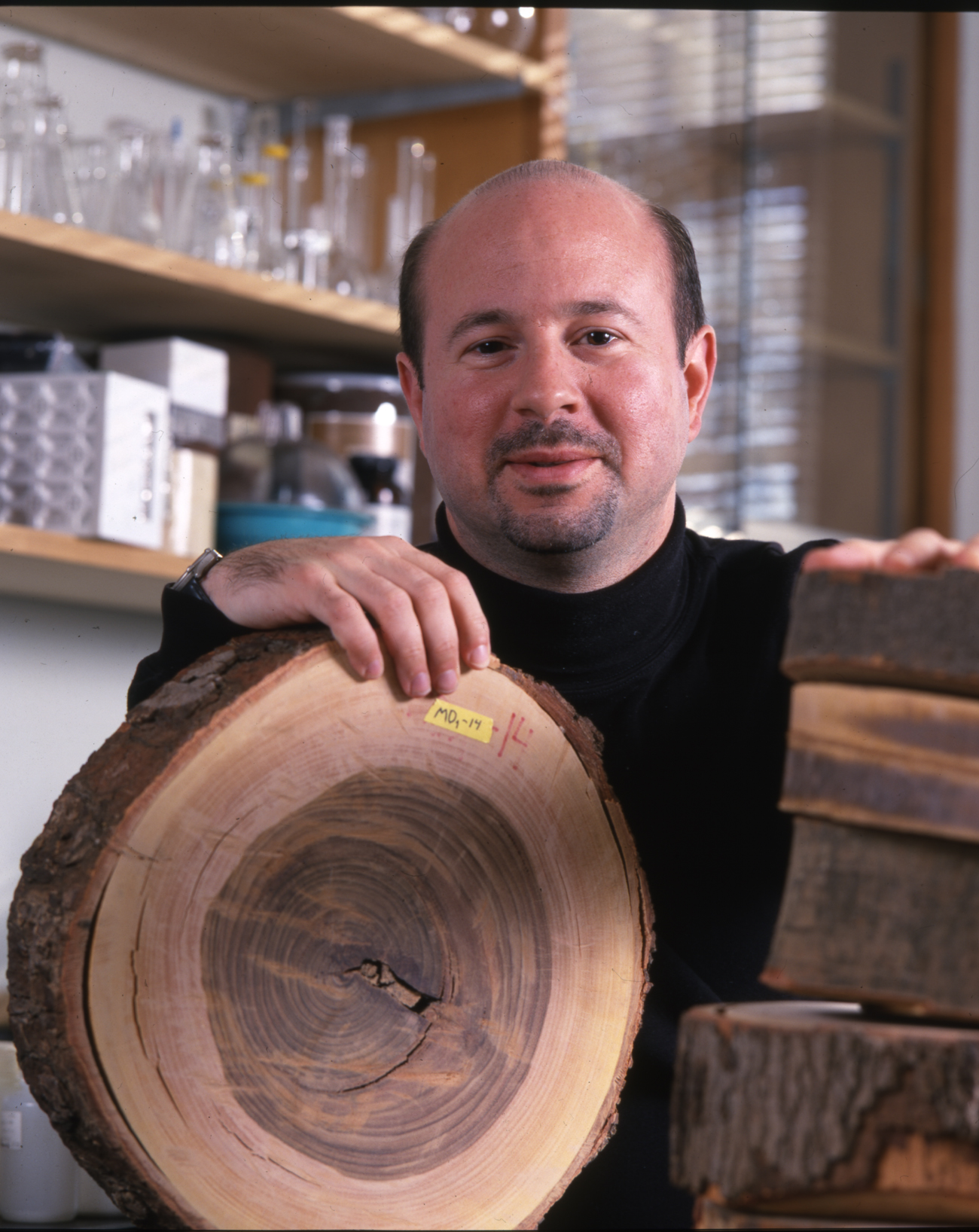 Dr. Mann offers a somewhat lighthearted take on a very serious issue: the threat of human-caused climate change and what to do about it, based on his collaboration with Washington Post editorial cartoonist Tom Toles. He targets the ongoing campaign to deny that threat through satire and where appropriate, ridicule, built around Tom Toles' famously insightful, edgy, and provocative climate-themed cartoons. Using Tom's cartoons as a template, Dr. Mann reviews the scientific evidence of climate change, the reasons we should care, and the often absurd efforts by special interests and partisan political figures to confuse the public, attack the science and scientists, and deny that a problem even exists. Despite the monumental nature of the challenge this poses to human civilization, he finds a way to end on an upbeat and cautiously optimistic note.
Dr. Michael Mann received a PhD in Geology and Geophysics from Yale University. His research involves the use of theoretical models and observational data to better understand Earth's climate system. Dr. Mann was a Lead Author on the Observed Climate Variability and Change chapter of the Intergovernmental Panel on Climate Change (IPCC) Third Scientific Assessment Report in 2001 and was organizing committee chair for the National Academy of Sciences Frontiers of Science in 2003. He received a NOAA's outstanding publication award in 2002 and selection by Scientific American as one of the fifty leading visionaries in science and technology in 2002. He contributed, with other IPCC authors, to the award of the 2007 Nobel Peace Prize. He received numerous other awards including the Tyler Prize for Environmental Achievement in 2019. He is a Fellow of the American Geophysical Union, the American Meteorological Society, the Geological Society of America, the American Association for the Advancement of Science, and the Committee for Skeptical Inquiry.
Michael Mann is the plenary speaker for EarthStock Week, co-sponsored by the Office of the President, Office of the Provost, Alan Alda Center for Communicating Science, School of Marine and Atmospheric Sciences, and EarthStock. 
Walt Whitman and the Ethics of Optimism
Matthew Aucoin, Artist-in-Residence at Los Angeles Opera
Friday, May 3, 2019 
5:00PM - 6:30PM
Staller Recital Hall 1
This lecture and performance features 2018 MacArthur Fellow Matthew Aucoin, composer and writer of the critically acclaimed original opera Crossing, based on Walt Whitman's diary entries during his time tending wounded soldiers in the Civil War. Aucoin will discuss Whitman, the creation of Crossing and the themes the opera addresses. The event will include a performance of songs from Crossing   sung by leading American operatic baritone Rod Gilfry, who originated the role of Whitman. This event celebrates the 200th anniversary of the birth of Walt Whitman on Long Island (May 1819) and offers a rare opportunity for audiences in the New York area to hear this critically acclaimed work, which was last performed on the East coast at the Brooklyn Academy of Music in 2017.
Matthew Aucoin is a composer, conductor, writer, and pianist. He was named a 2018 MacArthur Fellow for achievement in expanding the potential of vocal and orchestral music to convey emotional, dramatic, and literary meaning. His musical works vividly communicate the nuances, ambiguities, and multiple meanings of texts in musical form. Aucoin graduated summa cum laude from Harvard College (A.B. 2012) and earned a Graduate Diploma (2014) from the Juilliard School. He is both Artist-in-Residence at the Los Angeles Opera and co-artistic director of the newly-formed American Modern Opera Company. Aucoin is currently at work on a new opera, Eurydice, which has been co-commissioned by the Metropolitan Opera and the Los Angeles Opera.
Department of English
  Photo Credit:  Steven Laxton