Skip Navigation
John m. alexander, Department of chemistry
August 17, 1931 - september 20, 2019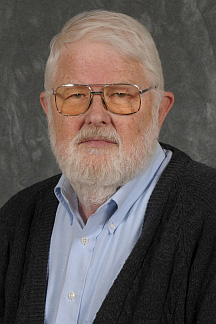 John M. Alexander, an emeritus faculty member and former chair of the Department of Chemistry, passed away suddenly on Friday, September 20, 2019.
John was recruited to Stony Brook in 1963 by Francis Bonner, the founding chair of the Department of Chemistry after Francis met John at a Gordon Conference on Nuclear Chemistry. In his memoirs, Francis wrote, "it seemed to me natural, and perhaps imperative, for a major Chemistry Department located near BNL to include nuclear chemistry among its research dimensions." John subsequently served with high distinction as both an educator and a scholar in the Department. 
John's research has had a profound influence on the development of our understanding of the fundamental forces which bind nucleons into nuclei, and the thermal, Spatio-temporal and transport properties of the high energy-density matter created in energetic collisions of these nuclei. He received many awards and honors for his research accomplishments, including Sloan and Guggenheim Fellowships and appointment as a Fellow of the American Physical Society and the American Chemical Society Award for Nuclear Chemistry. John's contributions to the Department and University community are highlighted by his service as Department Chair and his dedication to undergraduate education, especially for students experiencing college-level chemistry for the first time.
John is recognized among the Department's Leaders in Chemistry Wall of Honor that showcases faculty who helped build the department into what it is today. If you wish to share a fond memory of John, submit your story here . 
John is survived by his wife Betty, sons John, Frank, and Jim, and many grandchildren and great-grandchildren.
Funeral arrangements will be announced shortly.