Skip Navigation
Sophia Zhukovsky '22

BA Political Science and Enviromental Humanities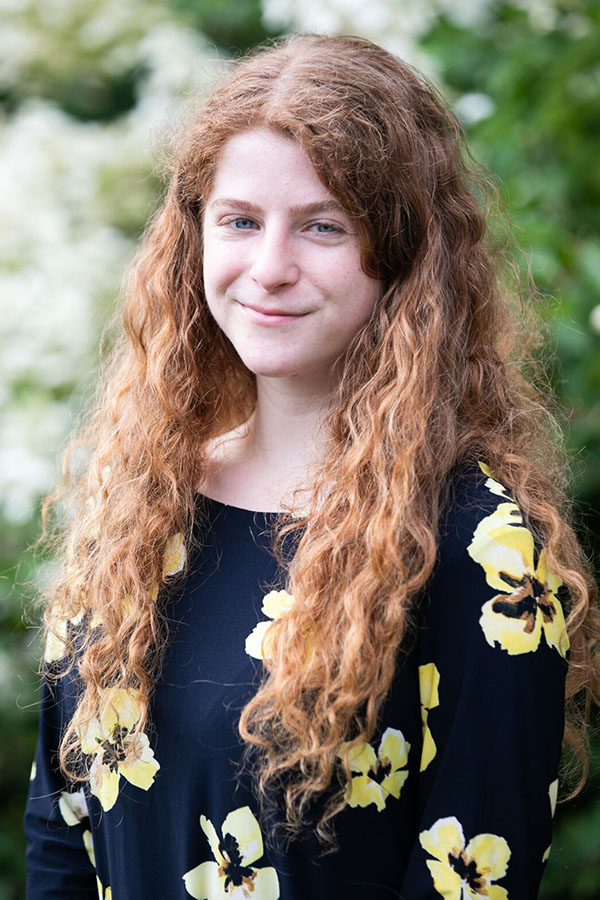 Where are you originally from?
Stony Brook, New York 
Why Stony Brook?
I applied because it was close by, but I decided to go because I was excited by all of the opportunities that I would have, including immersing myself fully in the community, both academically and socially. At Admitted Students Day, I got to know some students and faculty in the Political Science Department and instantly saw myself being a part of it. There was something special about the people that really drew me to the school.
On her major/minor:
I am a double major in political science and environmental humanities, with a minor in international studies. I've always been interested in politics and civics so my first major was a natural choice. But, I felt like something was missing. In one of my introductory classes for POL, we discussed the ability of the international community to tackle challenges such as climate change, and I became interested in environmental policy. A year in, I came across environmental humanities at a major/minor fair and felt like it was meant to be because I could explore environmental issues from a social lens. Having the dual major allowed me to more fully explore issues at the intersections of my interests in politics and sustainability. Lastly, I got to immerse myself in international case studies through my international studies minor. 
Favorite class? 
One of my favorite classes was Women Islam and Political Change in Africa with Professor Adryan Wallace because it was absolutely fascinating. We covered such a diverse array of case studies and topics on issues I had never engaged with before prior to the class and had really thought-provoking in-class discussions. Dr. Wallace really cares about her students and pushes them in a way that encourages them to get the most out of the class. It was a truly valuable educational experience.
Interests and accomplishments:
I love experiencing live music and entertainment, so I'm a huge concert-goer. At any given moment, I have tickets or plans for an upcoming concert. I'm also pretty active, and love strength training and going on walks and hikes on a regular basis. And of course, I'm an avid traveler! I've been to about 18 countries, including studying abroad twice while at Stony Brook. Because of my passion for international affairs, seeing the world has always been a huge priority for me. 
I'm part of the Stony Brook University Food Recovery Network, an organization dedicated to reducing food waste and hunger by recovering unserved food from campus dining and donating it to local organizations. I'm also a member of the Environmental Club, a great club for everyone interested in sustainability on campus. Off-campus, I worked for four consecutive years as a staff member for the world's largest Model United Nations conference for high school students.

In terms of academics, I'm a student in the Honors College and I'm a part of the Political Science Honors Society. I have worked as a research assistant in both the Political Science Department and the School of Marine and Atmospheric Sciences and recently completed my senior thesis on climate activism and policy in US cities. I'm also a member of the President's Council of Student Advisors. 
Greatest achievement? 
I think my greatest achievement over the past four years has been my personal growth. I am who I am now because of the people I've met, the subjects I've studied, and the experiences I've had, and I'm extremely grateful for all of it. I am proud of everything I've accomplished and the ways I've matured, and I can't wait to take everything I've learned with me into my future endeavors.
Awards & Accolades: 
Outstanding Academic Achievement Award, Undergraduate Recognition Award for Academic Excellence, Pi Sigma Alpha National Political Science Honor Society, Campus Nominee for Marshall Scholarship, and Dean's List recipient for every semester at Stony Brook

Plans for post-graduation:
I will be pursuing my master's in Earth Sciences at VU Amsterdam, with a concentration in Global Environmental Change and Policy. 

Career aspirations:
I hope to pursue a career as an environmental policy advisor or analyst, whether in a private or government capacity. 
Advice for future Seawolves? 
Involve yourself as much as you can! Explore new interests, study new subjects, and get to know new people. You never know what's out there for you, and you don't want to deny yourself the chance to have really meaningful experiences. To that end, school is important, but you aren't defined by your grades, and there's more to life than your GPA. Study hard, but don't let college pass you by!