Skip Navigation
Partnership Council Member: North Atlantic Industries
About North Atlantic Industries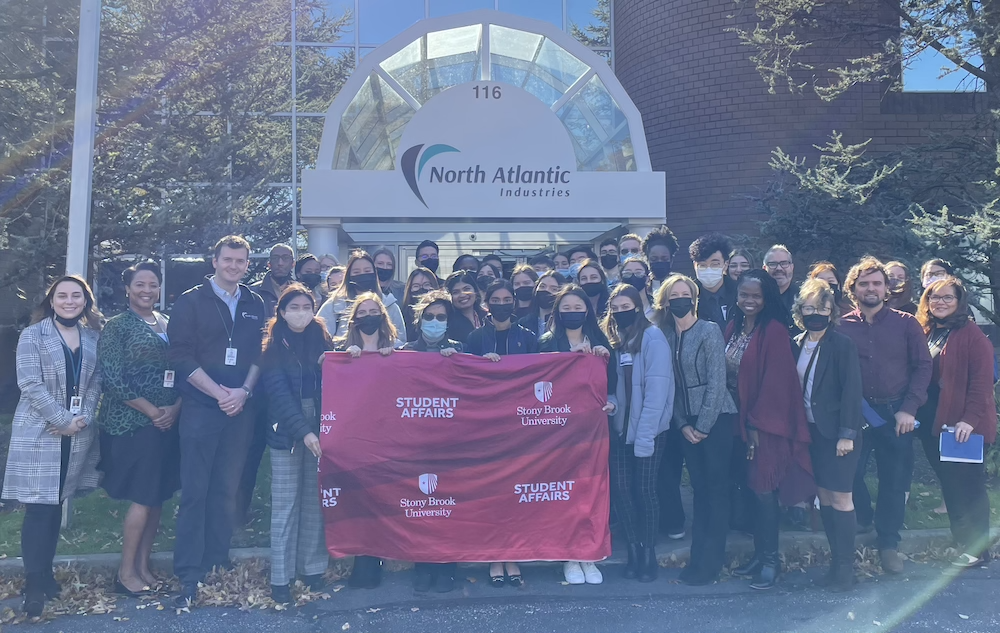 North Atlantic Industries (NAI) is a world leading independent supplier of rugged COTS embedded computing products for the industrial, commercial aerospace, and defense markets.
Location
Bohemia, New York
Recruiting Partner
Alexa Strickland, astrickland@naii.com
Mission Statement
Provide high quality, technically innovative solutions to the military and aerospace industries. Attain industry leadership through a culture of continuous improvement, diversity and an unwavering commitment to our customers and employees.
Diversity Statement
We believe that diversity and inclusion is essential to our innovation and success in the industry and we are committed to embrace a workforce with a wide range of backgrounds, talents and experience, bringing new ideas and perspectives to our company.
Recruitment at Stony Brook
North Atlantic Industries has been a recruiting partner with Stony Brook University for over five years.
Favorite Part of Stony Brook
The students of SBU are exemplary academically, well prepared and a pleasure to engage regarding their interests and career goals. 
Favorite Recruitment Event
We love all of the events but our favorite would be Mock Interview Day.
Work for North Atlantic Industries
North Atlantic Industries recruits Stony Brook students for internships and entry level positions for engineering, marketing, and human resources.
Advice for Interested SBU Students
Take a look at the products we design on the North Atlantic website to see, not only the products themselves, but their global, military and defense application. 
Company Culture
The company culture is diverse, collaborative, encourages work-life balance and supports internal promotion.