Skip Navigation
Sustainable Tips
Waste Minimization SINC Site Printing Tips
Print Double Sided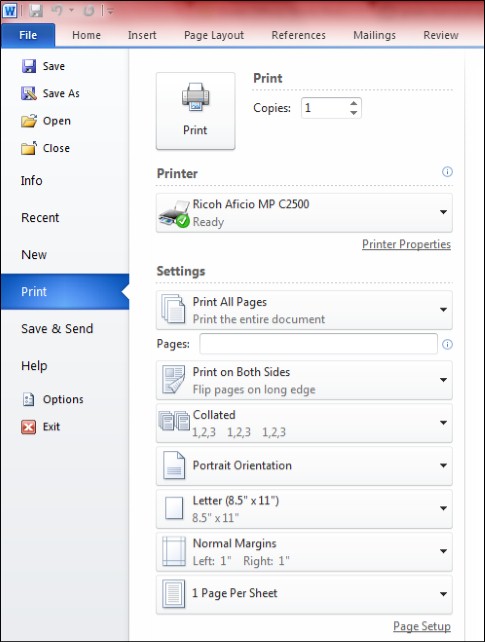 To print double sided click the 'File' tab then select print and choose the option to print double sided.
Adjust Margins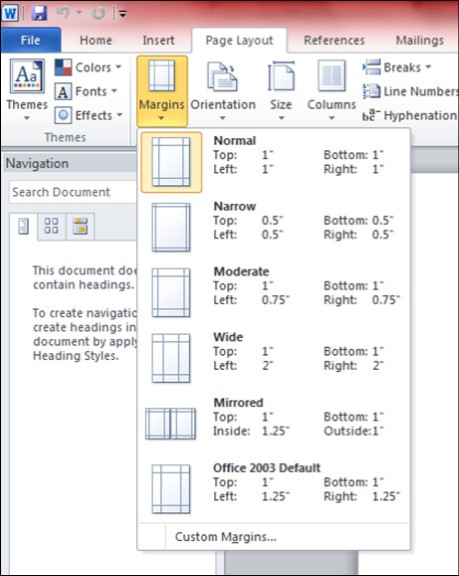 To adjust your margins You can choose the narrow margins option on the "Page Layout" drop down menu or customize your margins
In order to save resources all SINC Sites have switched to 50% recycled paper and are no longer printing a cover page when you print! You can read more about this initiative in this article: SINC Sites Go Green with Printing. This initiative is part of the University's Managed Output Project to improve efficiency, sustainability and reduce costs in The Division of Information and Technology.