Skip Navigation
The 4 R's
In order to educate the University community on waste minimization, the Department of Recycling & Resource Management uses the "4 R's" - which are: Reduce, Reuse, Recycle and Rethink. While the University has already made considerable strides to progress recycling forward, it uses the 4 R's as a tool to engage community members in order to lower their carbon footprint.
An explanation of the 4 R's is as follows: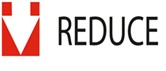 By initially using less, we help to conserve valuable resources such as water and energy. Easy ways to reduce your consumption is opting to print double sided or use a canvas bag when shopping.

A conscious consumer purchases durable products that are meant to last as opposed to disposables which add to the waste stream. If you find a new use for an item or someone else who could use it give it a second life instead of throwing it away.

Recycling conserves resources by keeping them in circulation, reducing the depletion of non-renewable resources such as fossil fuels and mineral ores used to manufacture products from virgin materials.

Consider the consequences of your actions and what impacts they will have on the environment. Be a conscious consumer and minimize your footprint on this Earth. By incorporating sustainability principles into how our good and services are designed, manufactured, delivered, and utilized, we as a society are systematically making improvements by reducing our energy, water, and natural resource requirements. Ultimately, from a sustainable materials management perspective, we aspire to work towards "Zero Waste."