Skip Navigation
About Us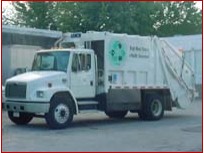 Stony Brook University began its recycling program in 1987 in response to the New York State Solid Waste Management Act of 1988 in an attempt to reduce the amount of waste produced by Long Island by 50%. Recycling was the vehicle for this change. The program started off focusing on collecting paper and cardboard. Eventually the University continued to evolve and expand the collected recyclable materials to include all of the following; paper, bottles, cans, paper, plastic (types #1-7), scrap metals, batteries, tires , motor oil, wood debris/yard waste, office equipment, clothing, construct ion and demolition debris, e-waste/batteries, fluorescent light bulbs, wood pallets, mattresses/box springs, residential furniture , mercury , vegetable oil/dining hall grease, printer toner/ink cartridges , carpet, ceiling tiles and kitchen waste.
Recycling & Resource Management Services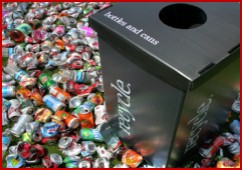 The Department of Recycling & Resource Management provides a variety of services to the University community including weekly collection of recyclable materials from all the residence halls and academic buildings on campus, office cleaning recycling pickups , and the recycling of materials such as woody debris and asphalt, brick, and concrete. By offering such comprehensive recycling services, the University has lowered its carbon footprint, mitigated impact on the natural environment and reused a variety of materials.
Solid Waste Service
In addition to offering comprehensive recycling services, the Department of Recycling & Resource Management also manages the collection of solid waste from many University receptacles. At any point in time, there are approximately 100+ front-end dumpsters , 20+ compactors and a variable number of roll-offs located on campus which are used to collect solid waste. The University also operates a weigh station located in South P Lot, which enables the the Department to monitor collected solid waste and recyclable materials.