Skip Navigation
Recycling & Resource Management
New Recycling Procedures:
The University has been updating the standardized recycling/waste signage throughout the campus.  In order to succeed in maintaining an overall quality program, we need everyone to fully participate and adhere to the new recycling procedures.
Recently, the recycling industry has experienced elevated levels of non recyclable materials.  Additionally, the marketplace has instituted stricter quality control measures to clean up our recylables.  Moving forward,  Stony Brook University will no longer be recycling glass, nor plastics #3 - #7, and soiled cardboard (greasy pizza boxes). 
Should you have any questions please contact:  Michael.Youdelman@StonyBrook. edu
Mission Statement: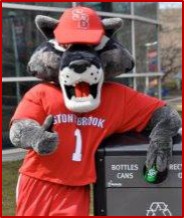 At Stony Brook University, we believe that recycling and natural resource management is an important part of campus life. We encourage all students, faculty, and staff to recycle and minimize the waste stream in order to achieve a more environmentally friendly and sustainable community. We are constantly looking for new and helpful ways in maximizing convenience in recycling as well as sustaining precious natural resources. Our office is committed to providing quality service for our community while we strive to minimize the impact of our ecological footprint.