Skip Navigation
Bethpage Federal Credit Union VITA Program
Volunteer Income Tax Assistance (VITA) Program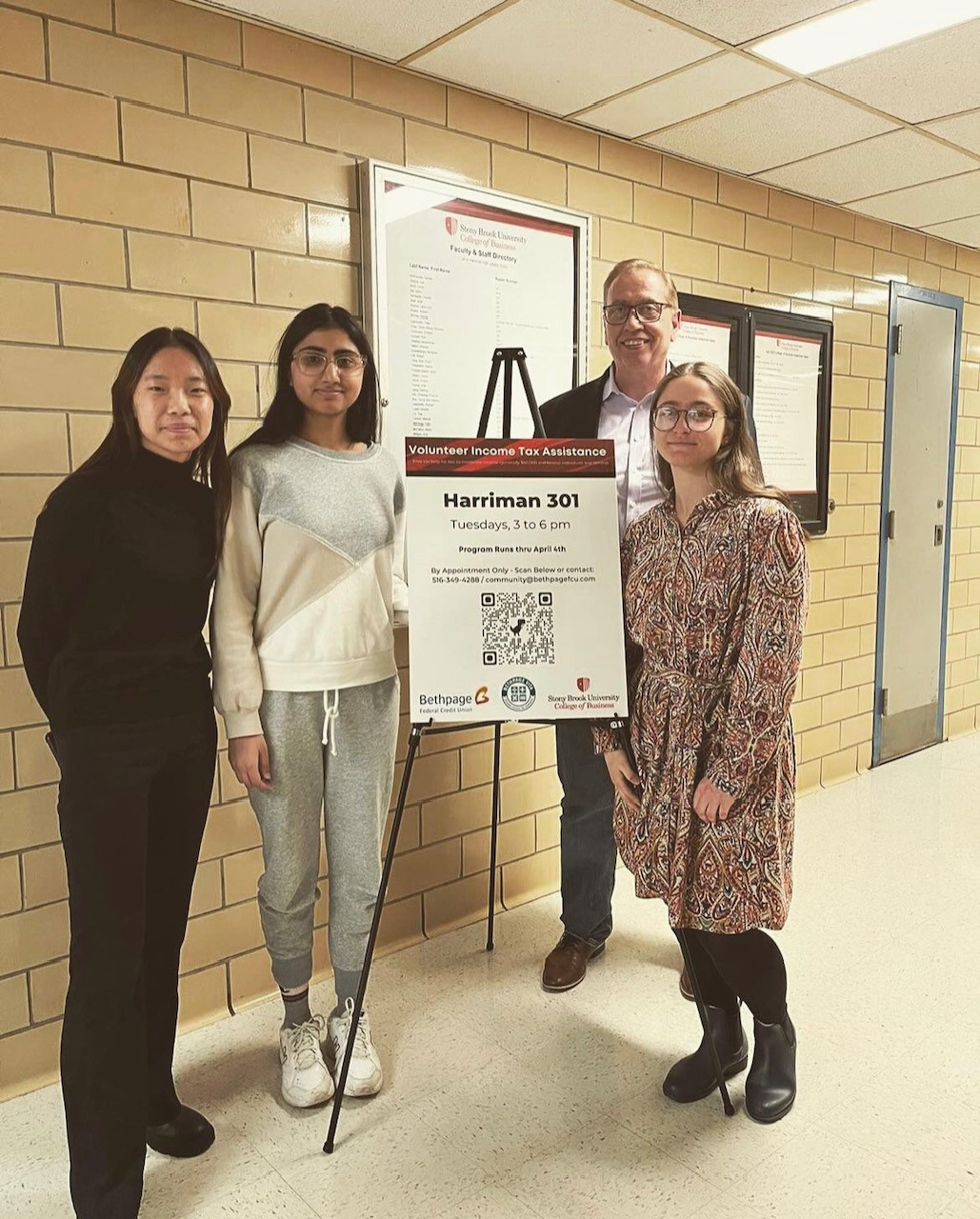 The College of Business is working with Bethpage Federal Credit Union on their Volunteer Income Tax Assistance (VITA) Program, which offers free tax help for low to moderate income (generally $60,000 and below) individuals and families. SBU accounting students have been volunteering in this program which is offered in Harriman on Tuesday afternoons from 3 to 6 pm and virtually on other days. The program runs through April 6th. 
Prospective taxpayers can call Bethpage on Tuesdays, Wednesdays and Thursdays between 10:00am and 4:00pm to either have the return completed on-site or virtually: 
On-site

: Make an appointment with Bethpage to have the return completed at Harriman during one of the available time slots on Tuesdays between 3:00pm and 6:00pm.   Please note this program meets in Harriman 306, and the elevator is currently out of order. Clients are advised to park in the Administration Parking Garage and your parking will be validated once you arrive to Harriman 306. 

Virtual

: Make an appointment with Bethpage to

 provide them with all the necessary information needed to complete the return.

 Bethpage then assigns the work virtually via zoom to any available volunteer partnering with Bethpage including our SBU students. 
Appointments are required and can be made at www.lovebethpage.com/vita, by calling (516) 349-4288 / or email community@bethpagefcu.com. Taxpayers can also visit their website at www.lovebethpage.com/vita.