Skip Navigation
Online Entrepreneurship Game and Training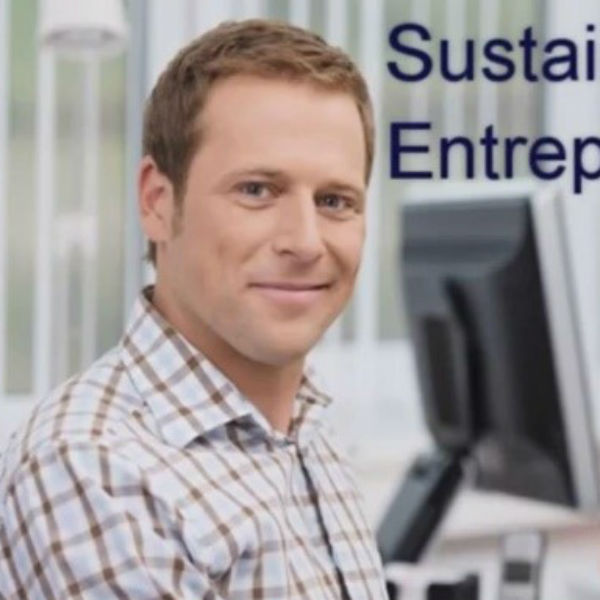 Entrepreneurship training can be even more compelling and fun when it adds gamification in the curriculum.  Genesis is a fun, experiential learning game that immerses the student in the critical elements of entrepreneurship, and helps them focus on their specific business requirements. Stony Brook University's College of Business incorporated this game in its online entrepreneurship course taught by Stefan Doering, Founder and Managing Director of Shift Group. Doering is a serial entrepreneur who has also taught at Columbia University, the FastTrac program for New York City, as well as Stony Brook. The course, with Genesis, has a number of advantages.  Here are the key advantages:
● Asynchronous AND Synchronous—by showing 14 videos (asynchronously) and attending live classes online (synchronously), students work in real-time and learn about entrepreneurship on their own.
● Gamified—the online game, Genesis, is similar to a gamified textbook. And it takes a student through the process of launching a business. It is designed to be fun and easy as they learn complicated concepts of starting and running a business.
● Sustainable—by focusing on how the student can create and build a business that takes into account the social and environmental challenges we have created in our time, the course outlines how their business can be part of the solution, and why it makes good business sense. Students learn that any business can integrate sustainability into their model, and by doing so (authentically), they generate even more profits for the business.
● Iterative—the curriculum integrates all the moving parts of starting and running a business: 1) marketing, 2) finances, 3) team building, and 4) sustainability. The student learns that each is interconnected: when focusing on building one of these four components, it impacts the other three. And lastly, the course will explore how to leverage this in the student's, and business' best interest.
● Collaborative—getting constant feedback along the way is crucial, from the student's peers and professor as is sharing best practices.
● Discovery—to learn from their own mistakes and by applying the student's skills directly into something they want to create is the best way to learn a topic. In the online course, the students get homework and in-class get feedback, on their innovative ideas.
The guiding principle is to teach students with new business ideas that effective entrepreneurship requires using sustainable business practices, for all businesses. Also, students appreciate that to implement sustainable business ideas effectively and profitably requires engagement, feedback, and courage. Sustainable Business Practices include making sure the business idea will sustain a financial profit while integrating positive environmental and social components.
Shift Group is now offering Genesis as part of an online continuing education course open to anyone interested in developing their entrepreneurship ideas and skills. The course is called Sustainable Entrepreneurship Training (SET), a 13-session online continuing education course. Students taking this course will significantly increase their chance of taking their business concept from idea to pitch-ready and will kickstart them to a great new path. Anyone who may be interested in taking this course for themselves is welcome to contact the Shift Group at rwanis@shiftgroup.com, or copy-paste the link below into your browser: