Skip Navigation
The Leadership and Creativity Research Lab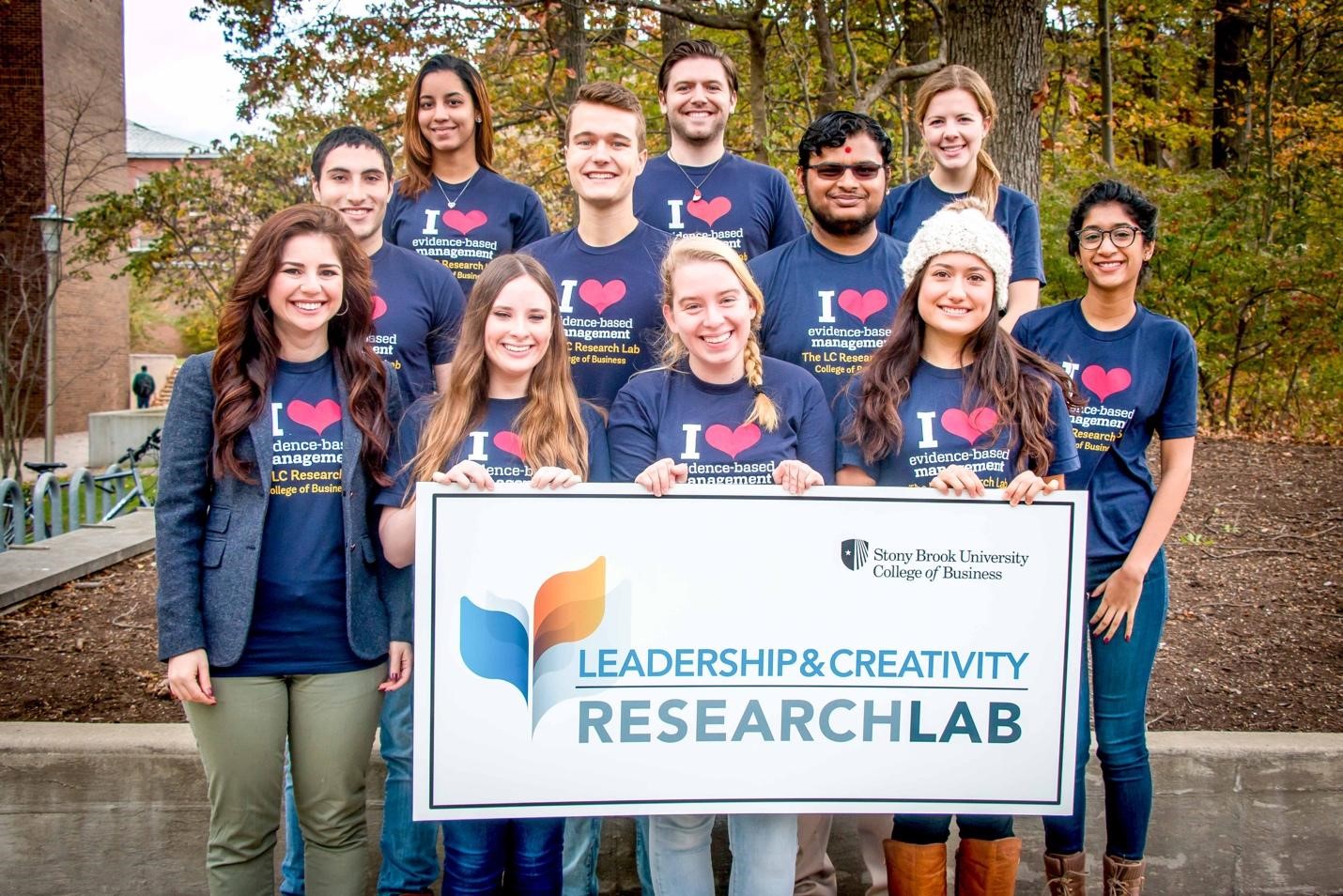 Research laboratories are foundations for scientific discovery. Inside Stony Brook's College of Business' Harriman Hall stands the Leadership and Creativity Research Lab, a center of study for leadership, team building, and innovation. The lab's director, Dr. Lily Cushenbery, is an Associate Professor in Management and has been teaching Leadership, Teams, and Communication as well as Organizational Behavior in the MBA program. Dr. Cushenbery recently received a graduate teaching award and was also promoted to tenure.
Dr. Cushenbery's Leadership and Creativity Research Lab focuses on understanding the processes of leadership and innovation through behavioral experiments, historiometric methods, qualitative approaches, and surveys. Through a subject pool, students participate in experiments that include a series of tasks that evaluate their leadership and team dynamics. For example, Dr. Cushenbery has published several papers arguing that two leaders may be better than one for leading creative work. Many innovations came from a pair, such as Sergei Brin and Larry Paige of Google, Steve Ells & Monty Moran of Chipotle, Baskin & Robbins, Proctor & Gamble, etc, and pairs of leaders have the unique potential to leverage their skills and support one another through the process of innovation. In another study, she found that conflict between any two people within a team inhibits information sharing in the team over time. This means that team members are less likely to share information with each other even if they're not the ones in a disagreement. Dr. Cushenbery's research has been featured in publications like Business Insider, Fast Company, and Fortune.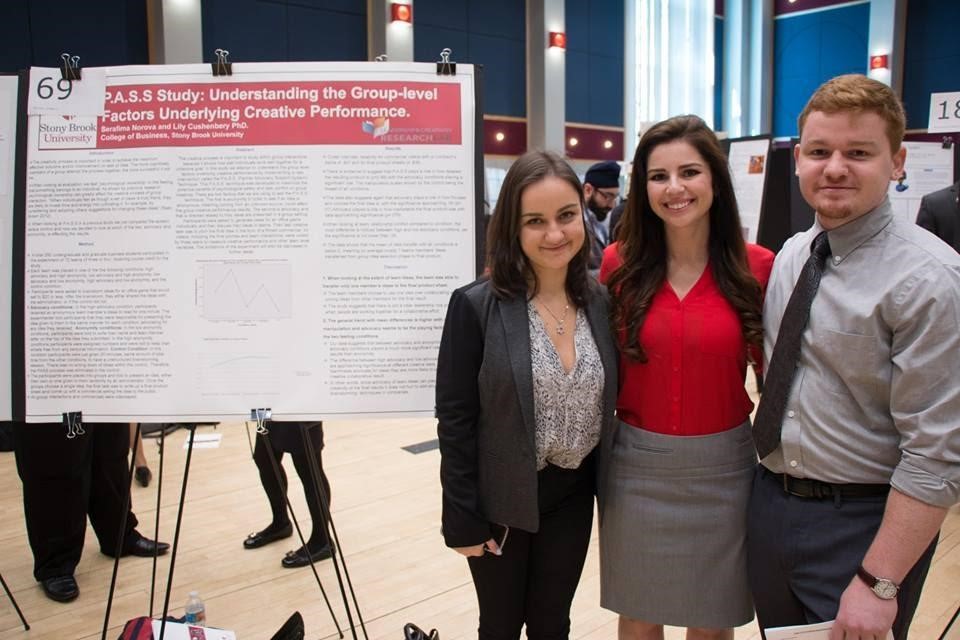 Inspired by her undergraduate experience working in a behavioral research lab at California State University, Fresno, Dr. Cushenbery went on to receive her Ph.D. in Industrial-Organizational Psychology at Penn State University and created her very own laboratory right here at Stony Brook. She says her own experiences working in research labs truly changed her life and opened her eyes to so many new career possibilities. "It's really exciting to be on the cutting edge of science. When we get our data back from a study, we are the first people in the world to know that discovery, which can benefit all kinds of teams and leaders. And I get to work on projects with a diverse group of the most motivated and engaged students, who are learning how to do research and figuring out their professional goals. It's the best job in the world."
In addition to her research, Dr. Cushenbery is dedicated to helping students plan their careers and apply to graduate school. Every lab meeting includes a developmental topic such as writing personal statements and CVs, understanding different types of graduate programs, and studying for the GMAT and GRE. She even has students practice professional skills like networking, interviewing, and public speaking. "Every fall I focus on helping students get into graduate school - helping them research different Masters or Ph.D. programs and write personal statements even as freshmen," she said. "Writing their CVs early will help them discover gaps, consider leadership positions, and find other ways to add to their college experience. By the time they are ready to apply to graduate school, they will have all their materials ready, which removes the barriers to really go for their careers."
Community service is also an important value in the Leadership and Creativity Research Lab. Dr. Cushenbery was an immigrant and benefited from community service organizations as a child, and always knew she wanted to give back to the community as soon as she could. In addition to her role in the Board of Directors at a non-profit healthcare organization, she and her lab students do a community service event every semester.  In the past, the lab has volunteered at soup kitchens, done beach and park cleanups, and helped with the map-a-thon after the hurricane in Puerto Rico. These events help the research lab build leadership and teamwork skills while doing something meaningful for the Stony Brook community.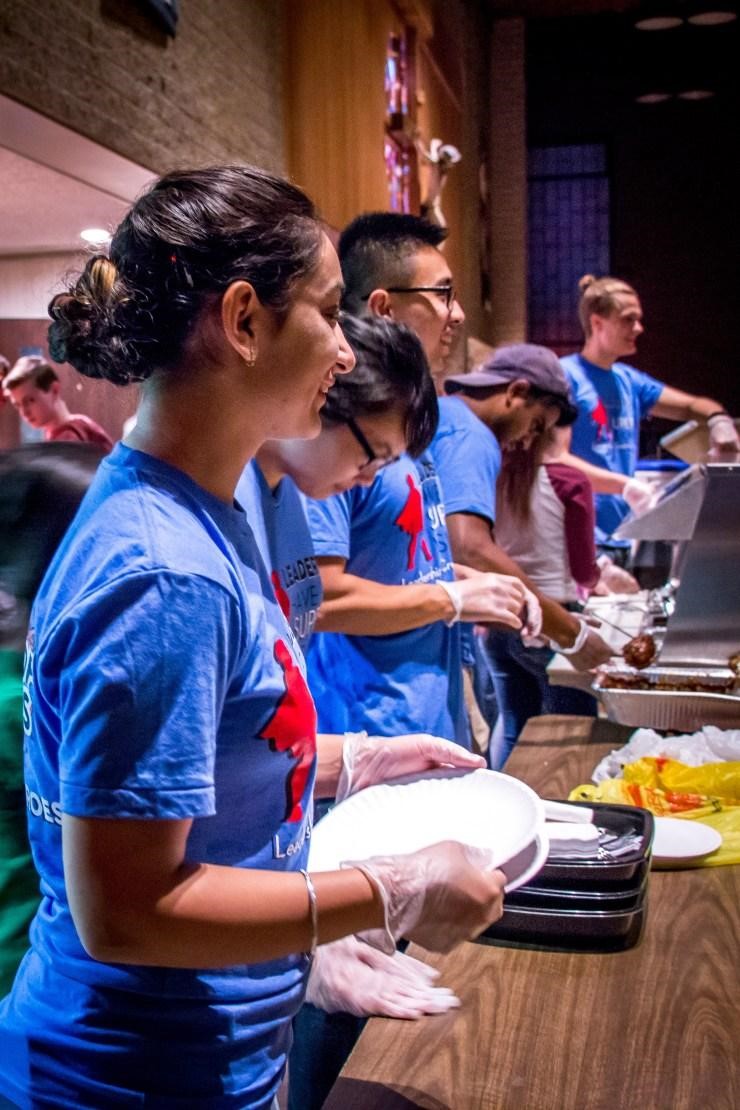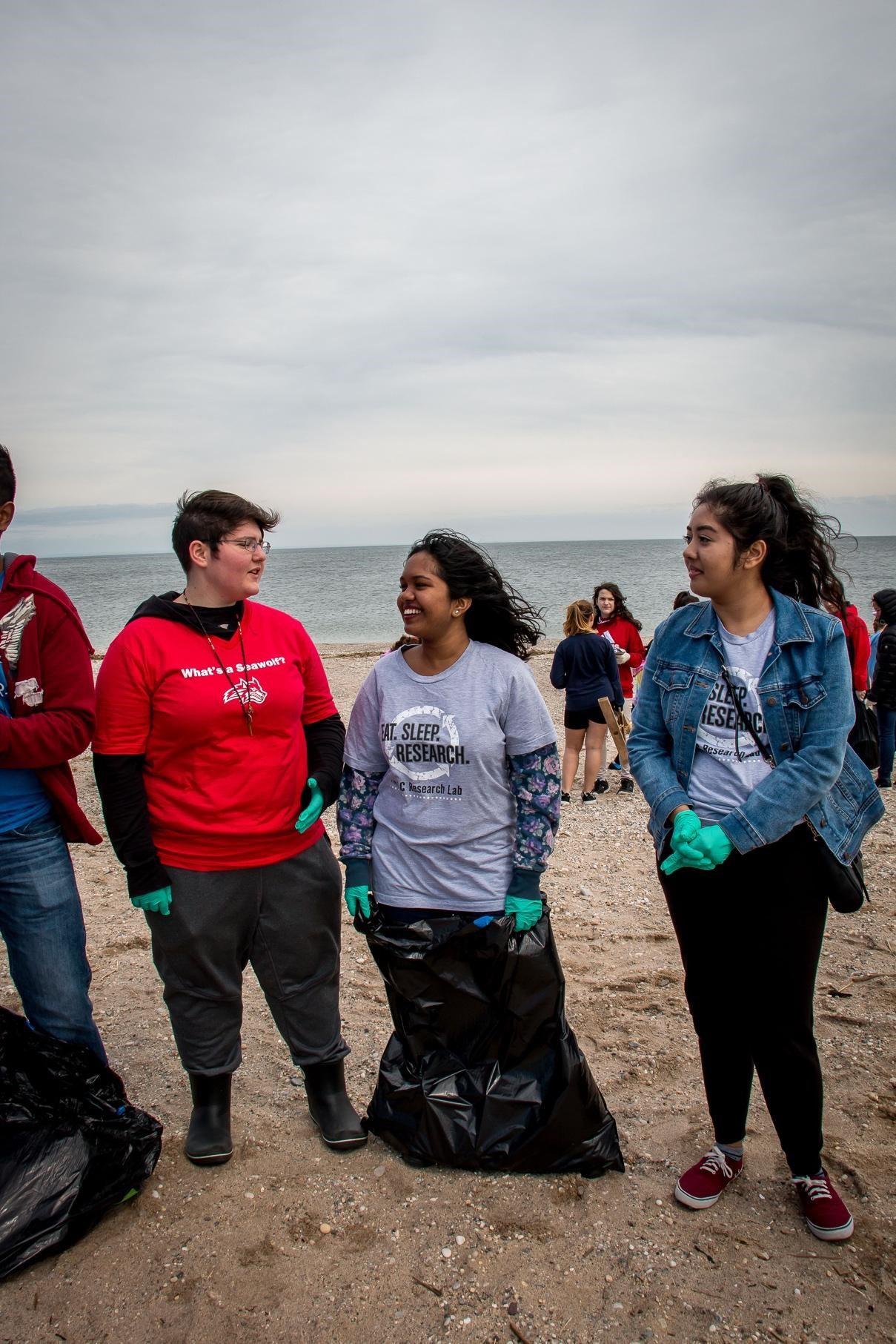 It has been amazing for Dr. Cushenbery to see so many students go on to have great careers after the lab. Students like Hailey Greif, lab manager and senior psychology student with a marketing concentration, learn to carry out experimental tasks and delegate effectively under Dr. Cushenbery's supervision at the lab. "The most valuable part about the lab is Dr. Cushenbery as mentor - she emphasizes building a relationship with her, giving recommendations and advice," she said. "I've learned from start to finish how to run experiments; and where mistakes may fall, I know how to address them." 
Now in her second year as lab manager, Greif has taken charge of interviewing, hiring, and training other assistants - making great strides towards her professional development.  "It's experience that helps not just in a research profession, but lays out options in your own field," she said. "I didn't think research could be outside of putting something in a tube!" 
Other research lab students have gone on to PhD and MS programs at NYU, Columbia, Boston University, University of Maryland, Trinity University, and work at companies such as Google, the United Nations, consulting firms, and hospitals. 
Lab alumni Audrey Sloma recently finished an MS at NYU and accepted a position in the Emergency Department at Jacobi Hospital in the Bronx managing a project on opioid addiction funded by a NYS grant. She says, "My experience in the lab provided me with such a strong foundation in research at Stony Brook. It really allowed me to excel at my internship where I was connected to the woman that hired me. I'm so glad I joined the LC lab!"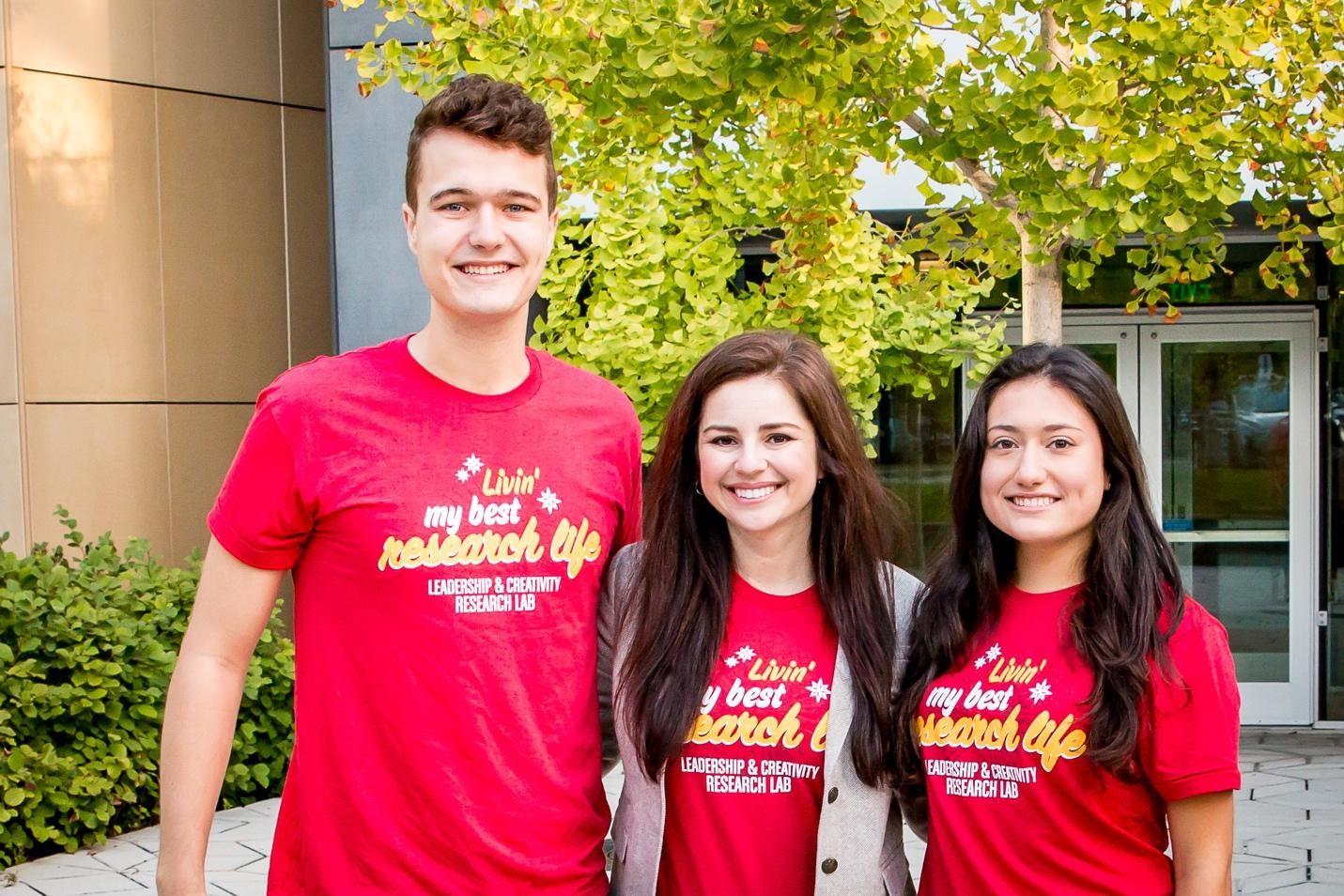 Dr. Lily Cushenbery (middle) with undergraduate lab managers Will Darger (left) and Hailey Greif (right)
If you're interested in joining the lab, you can learn more and apply for a research assistant positions on the lab's website,
www.theLCLab.com
. Students from any major and any level are eligible, but preference will be given to students in business and social science majors that have a 3.3 GPA or higher. Freshmen and Sophomores are especially encouraged to apply.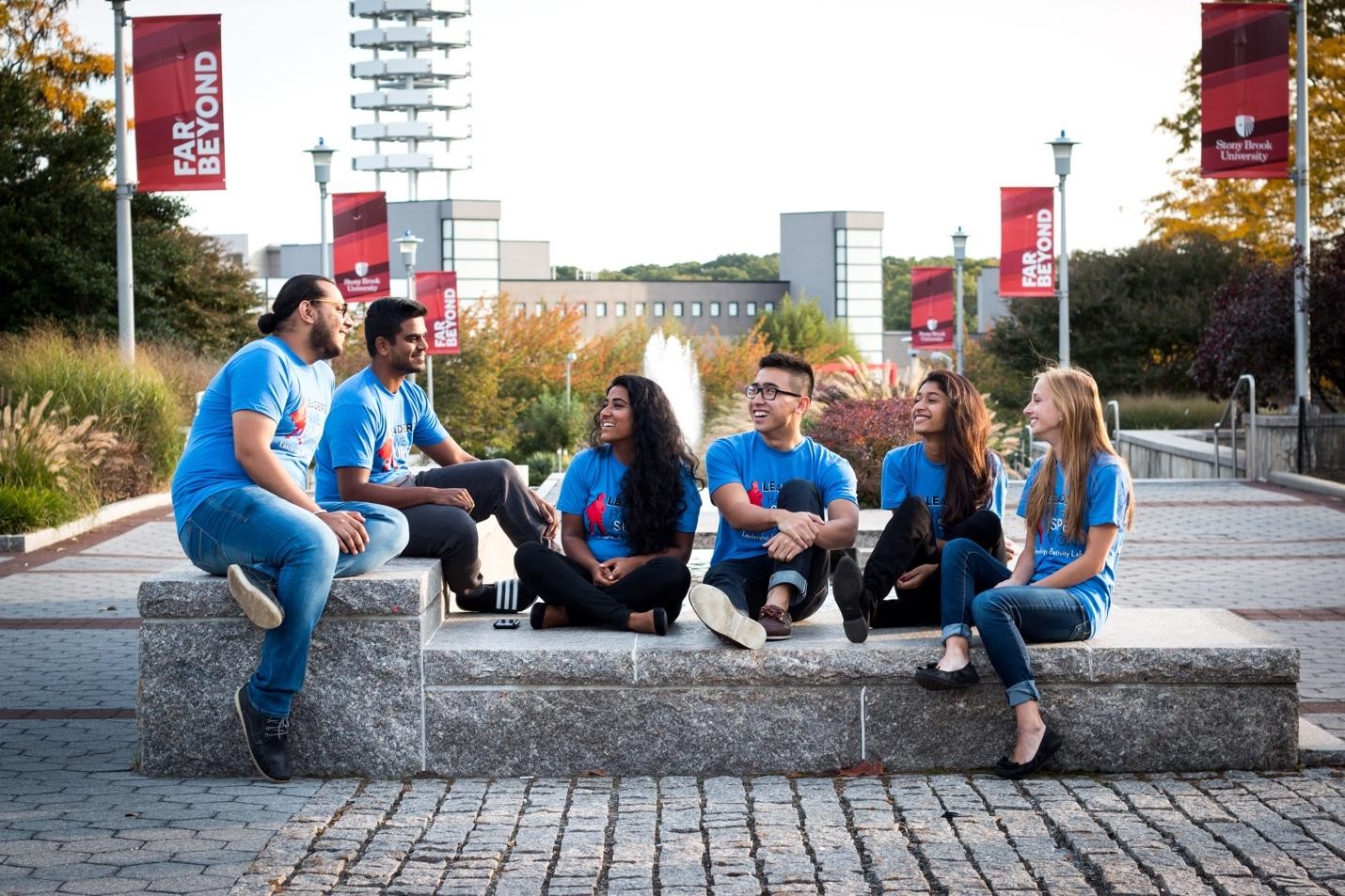 -Paige Clarke '20 (Story)
-Lily Cushenbery, PhD (Photos)