Skip Navigation
Create Wednesdays
Fall 2019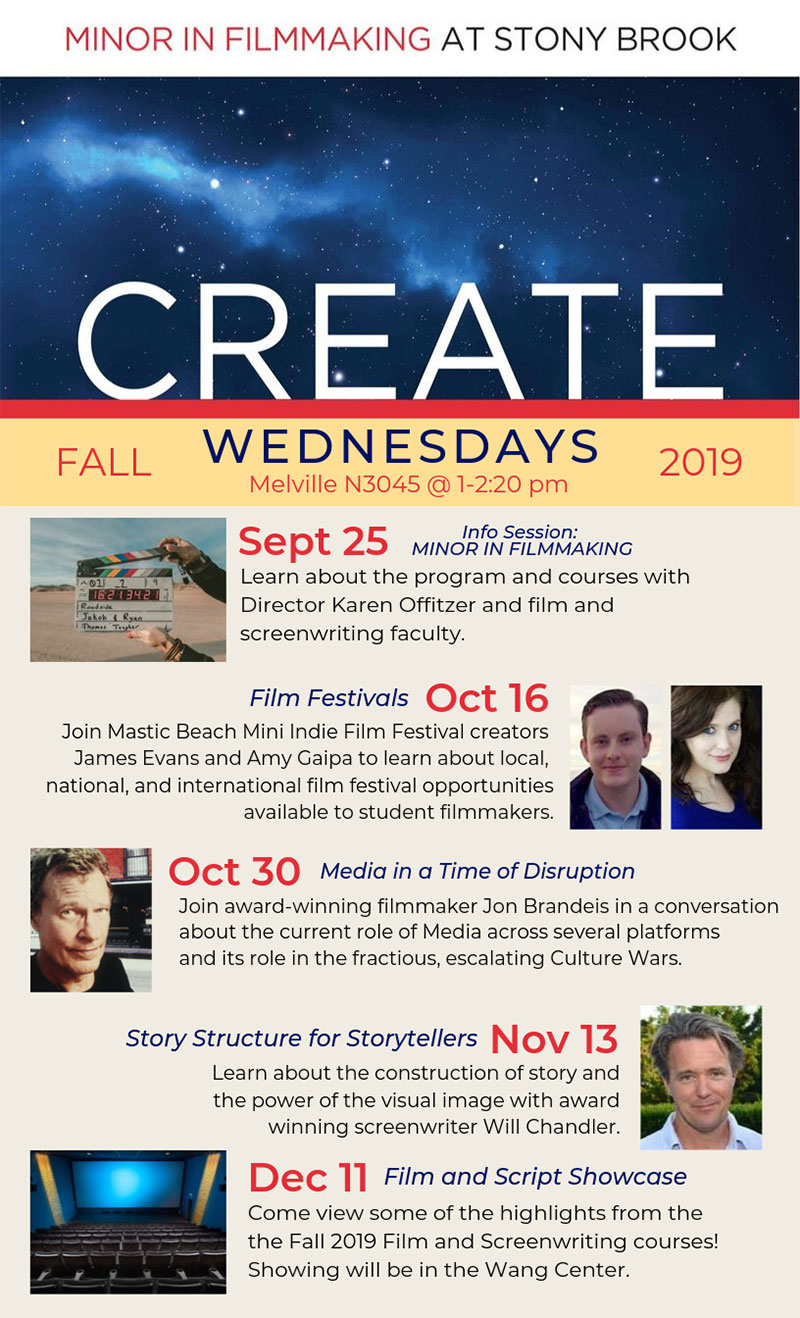 Held at the Melville Library, Room N3045, from 1 to 2:20 p.m.
September 25
Info Session: Minor in Filmmaking
Learn about the program and courses with Director Karen Offitzer and screenwriting faculty.
October 16
Film Festivals
Join Mastic Beach Mini Indie Film Festival creators James Evans and Amy Gaipa to learn about local, national, and international film festival opportunities available to student filmmakers.
October 30
Media in a Time of Disruption
Join award-winning filmmaker Jon Brandeis in a conversation about the current role of media across several platforms and its role in the fractious, escalating Culture Wars.
November 13
Story Structure for Storytellers
Learn about the construction of story and the power of the vsual image with award-winning screenwriter Will Chandler.
December 11
Film and Script Showcase
Come view some of the highlights from the Fall 2019 Film and Screenwriting courses! Showing will be in the Wang Center.