Skip Navigation
Imagine Wednesdays Reading Series
Spring 2020
Readings are held from 1 - 2:20 p.m., Melville Library, 3rd Floor N3045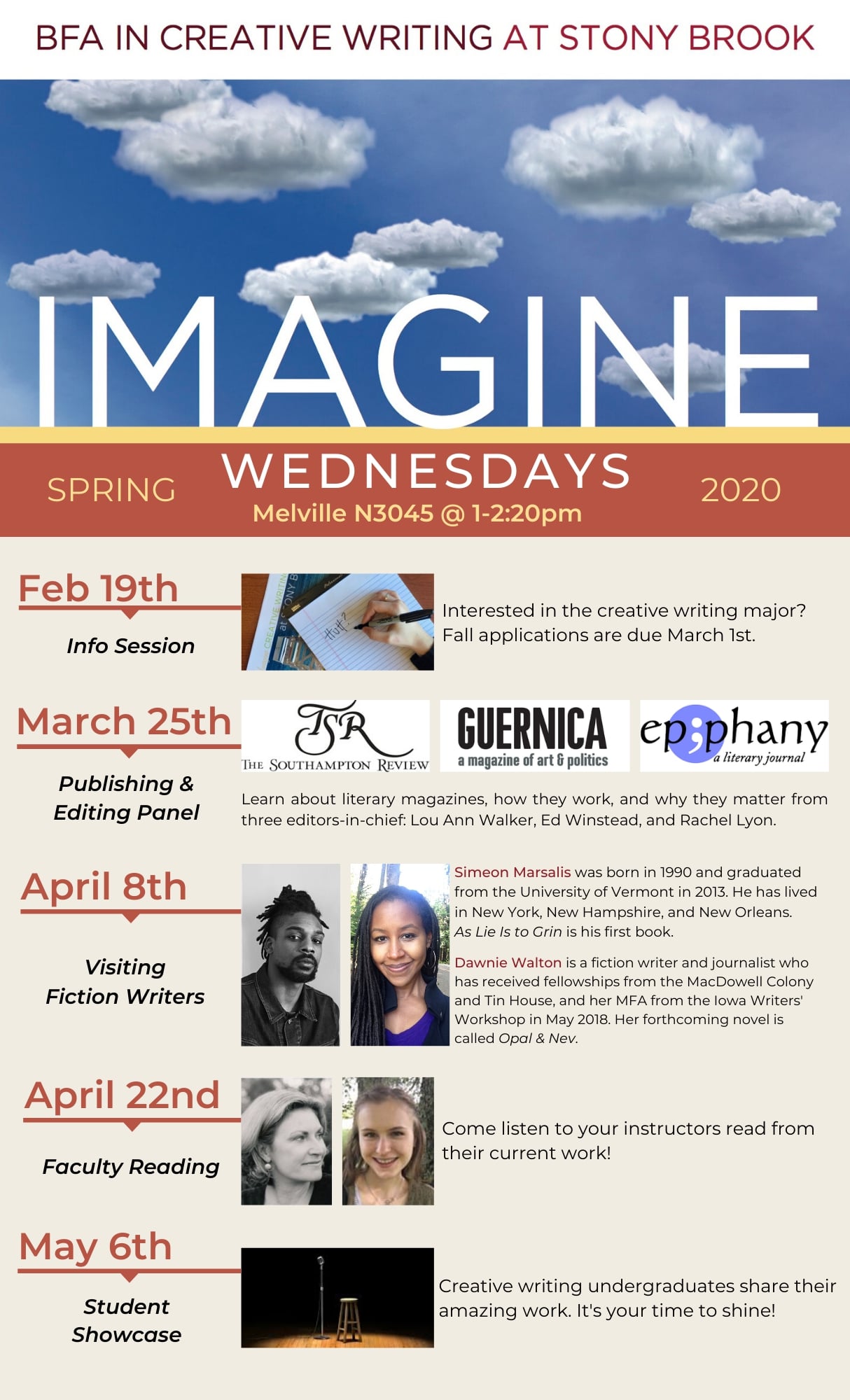 February 19
Pizza & Info Session
Interested in applying to the creative writing major? Join Director Julie Sheehan and a lively panel of current creative writing majors to learn about the process and the program .
March 25
Publishing & Editing Panel 
Learn about literary magazines, how they work and why they matter, from three Editors-in-Chief: Ed Winstead of Guernica; Rachel Lyon of Epiphany; and our own Lou Ann Walker of TSR: The Southampton Review.
April 8
Debut Fiction 
Visiting authors: Simeon Marsalis reads from his first novel, As Lie Is to Grin, and Dawnie Walton reads from her forthcoming novel, Opal & Nev.
April 22
Faculty Reading
Come listen to your instructors read from their current work.
May 6
Student Showcase
Creative writing undergraduates share their amazing work. It's your time to shine!