Skip Navigation
Imagine Wednesdays Reading Series
Spring 2019
Readings are held from 1 - 2:20 p.m., Melville Library, room N3045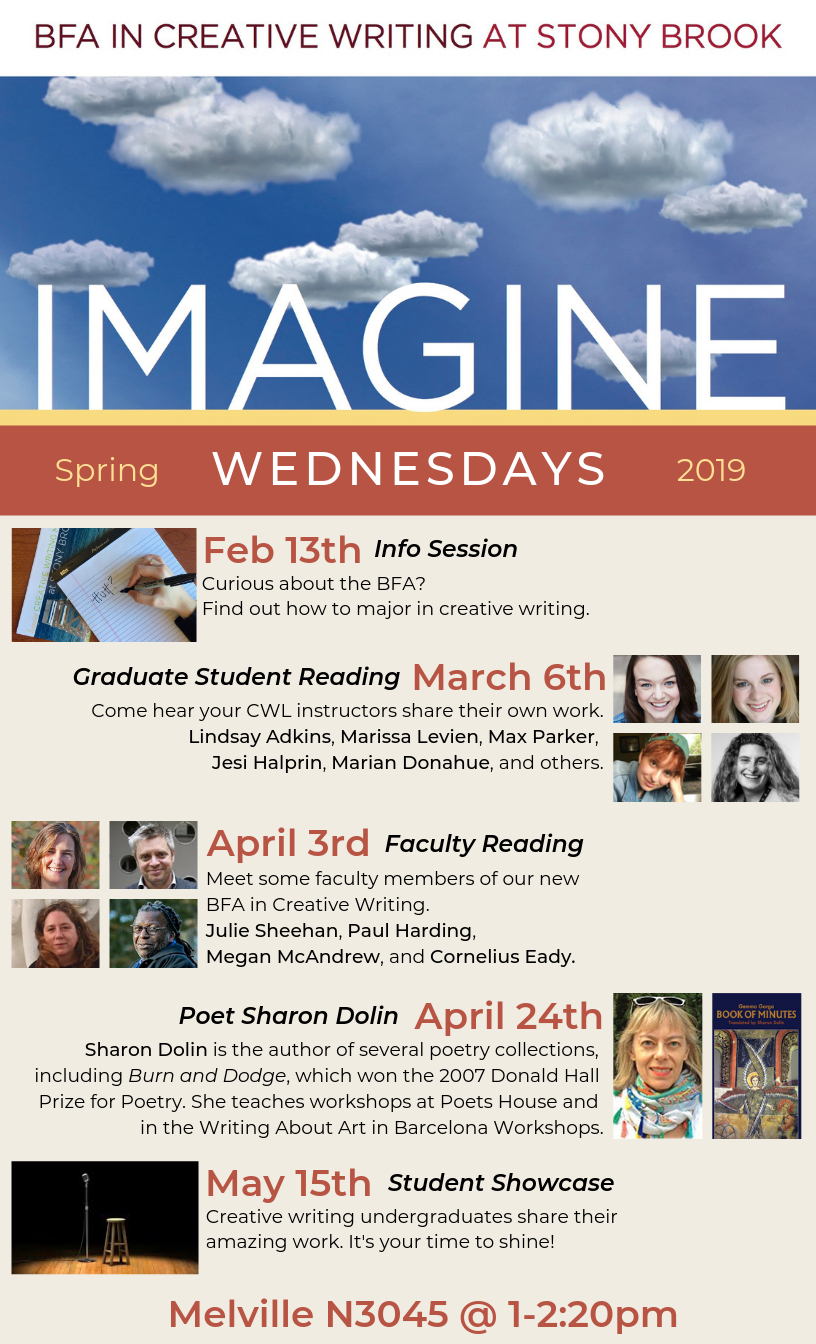 February 13
Info Session
Curious about the BFA program? Find out how to major in creative writing.
March 6
Graduate Student Reading
Come hear your CWL instructors share their own work.
Lindsay Atkins, Marissa Levien, Max Parker, Jesi Halprin, Marian Donahue, and others.
April 3
Faculty Reading
Meet some faculty members of our new BFA in Creative Writing.
Julie Sheehan, Paul Harding, Megan McAndrew and Cornelius Eady.
April 24
Poet Sharon Dolin
Sharon Dolin is the author of several poetry collections, including Burn and Dodge, which won the 2007 Donald Hall Prize for Poetry. She teaches workshops at Poets House and in the Writing About Art in Barcelona Workshops.
May 15
Student Showcase
Creative Writing undergraduates share their amazing work. It's your time to shine!