Skip Navigation
As offshore winds blow over SBU, excitement grows in the Zhang Labs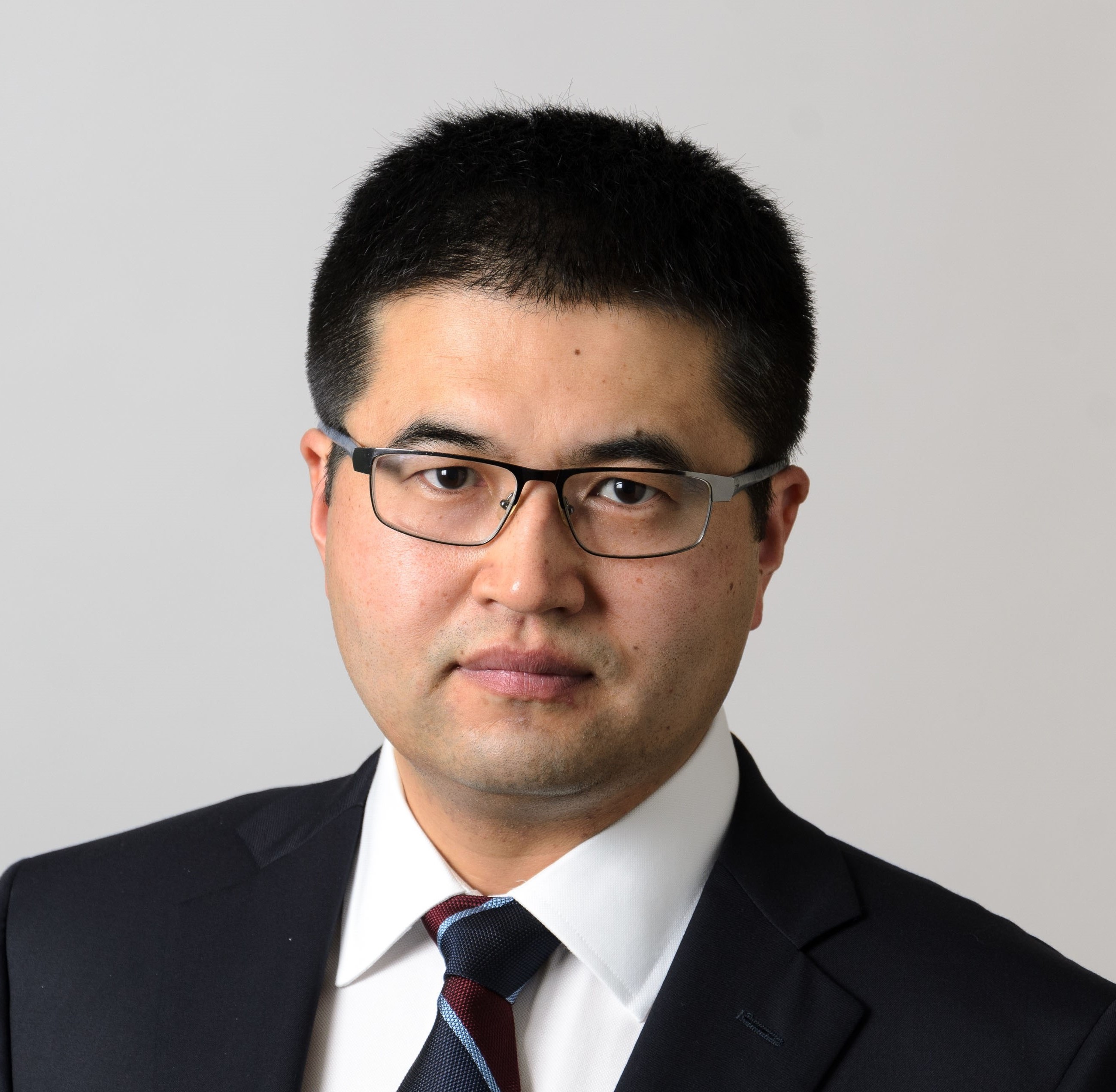 It takes a lot to get Dr. Peng Zhang excited, but a new…
Scratch that. Dr. Zhang is always excited – about new energy-distribution systems, programmable microgrids, cyber-resilient infrastructure and a dozen other next-level sciences dedicated to advancing power-grid stability, security and control.
His enthusiasm is contagious. Pulling double duty as a staff scientist in Brookhaven National Laboratory's Interdisciplinary Science Department and an associate professor in Stony Brook University's Department of Electrical and Computer Engineering, Dr. Zhang has attracted more than $10 million in government grants and private funding, largely from power-industry interests keen on his research-and-development work.
Those extramural grants, and the research funds associated with his SUNY Empire Innovation Professorship, equip three different Zhang Labs, which require next-generation gear to explore quantum-information frontiers, mimic networked microgrids and perform advanced AI-driven power system modeling and analysis – including two Real-Time Data Simulator chassis that safely tests prototype energy technologies.  
"We cannot do the experiments directly on power systems – we may cause disasters," Dr. Zhang notes. "The Real-Time Data Simulator behaves exactly as a real power system does, so whatever the next technology is, we can do a hardware-in-the-loop test."
Such testing, involving the RTDS and a horde of innovative equipment inside the Advanced Energy Research and Technology Center, is the backbone of the researcher's work. Dr. Zhang, who earned degrees at Shandong University and Tsinghua University (both in China) and a PhD in electrical engineering at Vancouver's University of British Columbia, is all about the modern power grid – a "huge topic," he says, replete with scientific challenges.
"The system needs to be robust and resilient to disturbances, to extreme weather events and even cyberattacks," he says. "That's most important."
"We need to modernize the most important physical infrastructures," Dr. Zhang adds. "We need to have more dependable resilience resources like generators, synchronous condensers and microgrids. We need to have reliable transmission-distribution circuits. And automation needs to be built in, so we can quickly recognize whenever part of the system has a problem."
Throw in evolving needs for large-scale emergency backups and access in the most remote geographic locations, and Dr. Zhang's groundbreaking work on microgrids and software-defined distribution networks becomes essential – explaining the multitude of research grants and the honor of becoming a SUNY Empire Innovation Professor.
The SUNY program is designed to recruit and retain faculty with the strongest research track records. That certainly describes Dr. Zhang, who's published five research papers describing work in his three laboratories – and that's just since August, a fraction of the 100-plus scholarly articles authored or co-authored by the researcher since his Shandong University days.  
"The startup funds from the state and the university are pretty good," Dr. Zhang notes. "They have helped me to purchase the best equipment to do this research.
"That's a very good backup." he adds. "It makes me feel more confident to pursue a lot of high-risk, high-reward research topics without worrying too much."
His research focuses often on safely and securely incorporating alternative-energy sources into major power grids – a perfect fit at a progressive university occupying the physical and metaphorical center of the nation's emerging offshore-wind industry.
With the AERTC recently receiving a $5 million funding commitment from Eversource and Ørsted, the venture partners developing the Sunrise Wind offshore wind farm in New York coastal waters, Dr. Zhang is "very excited about what's happening here."
As usual, he has good reason to be: The one-time system planning engineer at the British Columbia Hydro and Power Authority helped plan, design and commission British Columbia's first large-scale wind farm, located in a remote mountainous region – an experience he'll lean on heavily as Long Island becomes Offshore Power Central.
"They both have the same stability and security issues, and they are both connecting to a relatively weak power system," Dr. Zhang says. "So, we will have the similar problems in New York – a huge amount of offshore wind power that connects to a system lack of ultra-high voltage power transmission."
The crux of his current offshore-wind research is a software package he designed for integrating solar-generated power into electrical grids. Hopefully, Dr. Zhang says, it will also answer some questions about integrating and fortifying wind-generated power.
Multiply that by the topflight equipment, industry connections and other resources available through the AERTC, and the challenges of offshore-wind power are … well, something else to get excited about, according to Dr. Zhang.
"The Advanced Energy Center has startup companies working in quantum networking and the quantum Internet," the professor notes. "They have renewable-energy companies. These are all companies I might like to collaborate with in the future.
"We work very closely with (Executive Director) David Hamilton to build new connections through the center," he adds. "There is always a lot of possibility there."