Skip Navigation
Don't be afraid of change, which could be for the better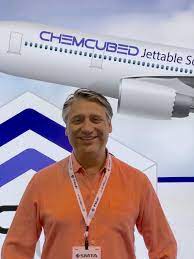 By DAN SLEP
If recent times have taught us anything, it's that we need to be flexible and strong.
My experiences since COVID started have forced me to rethink everything in our business plan. Prior to the pandemic, we were in a very good place as a startup. Our sales were increasing and we were projecting to be in the black by the end of the year.
Then we closed down due to the pandemic. To make things even personally harder, I contracted the virus early on and was admitted to the hospital for four nights.
I was lucky – I fought off pneumonia and slowly recovered. But we had employees to pay, and the PPP loans only did so much. I figured we were OK, since my partners were still willing to support us until we get back to work, but it soon became obvious that we were not going back to work-as-usual anytime soon, and neither were our customers.
My partners had sold their interest in other companies and decided to circle the wagons. They were ready to cut their losses, pay any outstanding debts and then close down. That was a blow.
So here came the first big change: I negotiated to take over 100 percent of the company and the associated debts, and they got to minimize their losses. The advantage to ChemCubed is the partners no longer had a stake in the company.
Great … but now I had to find a new way to support the company. How do I get funding to keep going when we were previously self-funded and actually generating revenue?
Now it was time for grant writing – SBIR and other industrial grants – while simultaneously trying to restart sales. Grants are not a sustainable business model for us, but they would help support further development.
Writing grant proposals is nothing new for most startups, but it wasn't part of our business model, and definitely not my forte. With a lot of work, I learned how to do it and submitted numerous grant applications with the U.S. Department of Energy, the U.S. Department of Defense and the National Science Foundation.
We also needed to expand our salesforce without a large investment. We were aggressive and networked through many channels, and were able to sign on reps throughout North America and a couple of overseas distributors. Now it seems that as we open up, sales are increasing.
ChemCubed had to move from a self-supporting situation – a partnership with direct sales and industry projects – to a dynamic salesforce coupled with external funding. As a company, we can argue that we are much better off now. We reduced company debt by buying back the stake in the company and have a roadmap to continue.
As painful the pandemic was economically, it made me reevaluate my options, and now we have greater potential to succeed. The takeaway is simple, and not any different than you would hear from any other startup owner: Be flexible in your approach and have the courage of your convictions.