Skip Navigation
For Allied Microbiata, it's who you know (and where you go)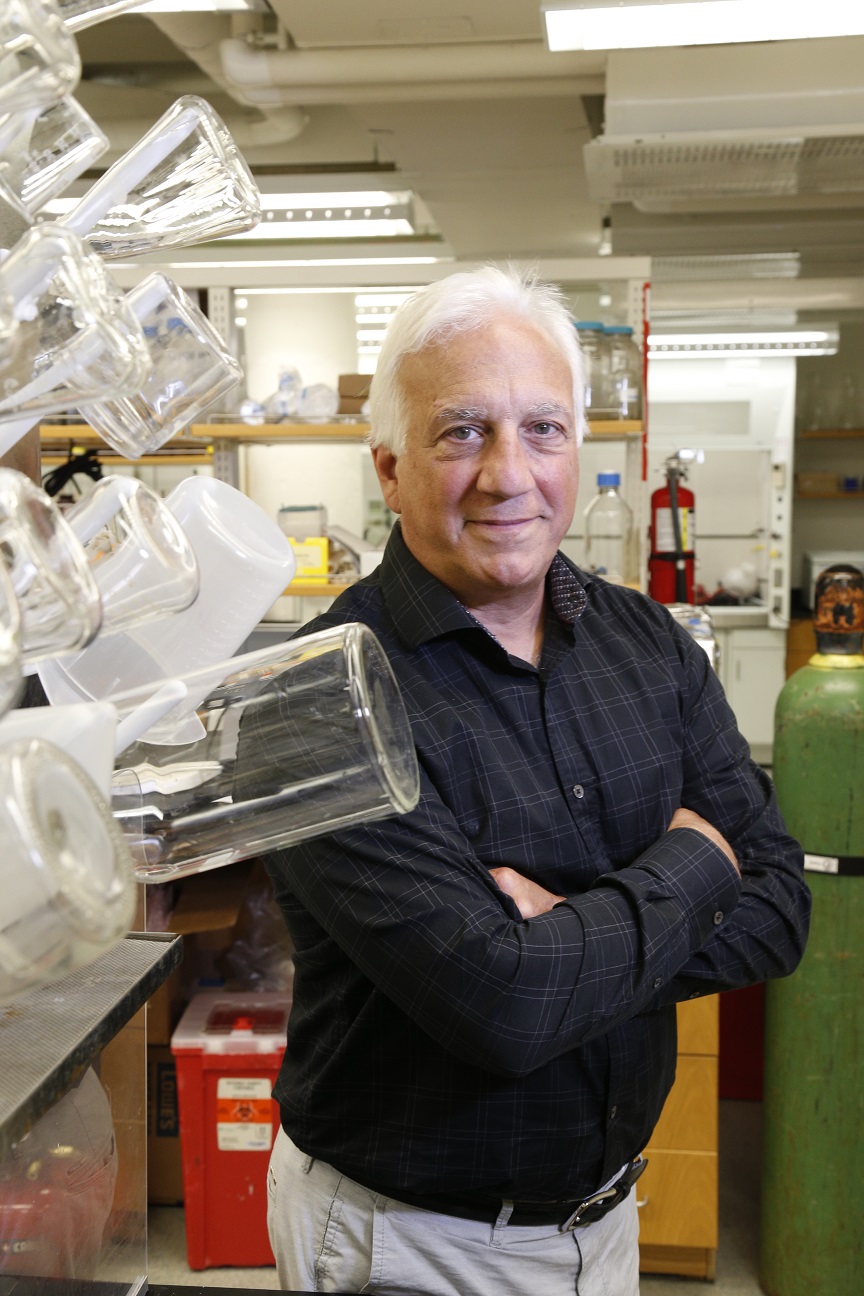 The micro-biotics will do the job, if the allies can get them there.
That's always been the mantra at Allied Microbiata, a 2017 startup formulating microbial treatments for toxic pollutants – essentially, using microorganisms to eat away PCBs and other contaminants in soil and sediment.
Based on science fleshed out by longtime Columbia University microbiologist Raymond Sambrotto, Allied Microbiata spent about 18 months in Columbia's PowerBridge NY tech-commercialization program before becoming a client of Stony Brook University's Clean Energy Business Incubator Program (CEBIP).
The assistance provided by CEBIP has been key – "They are great about keeping my nose to the grindstone," Dr. Sambrotto notes – as has Allied Microbiata's alliance with New Jersey-based environmental engineering firm Clean Earth, a "primary partner" in the development of the next generation of soil-remediation microbials.
Dr. Sambrotto, currently Allied Microbiata's chief executive ("not by choice"), is happy for the help. Since co-founder Frana Janes left to pursue other challenges late in 2019, Dr. Sambrotto has stayed close with his Clean Earth allies, first completing a pilot program that "proved efficacy," he says, now knee-deep in a joint "demonstration stage" that dramatically ups the stakes.
"The pilot was in 55-gallon drums, a fairly standard size for industrial drums, and we addressed the issue of efficacy," Dr. Sambrotto notes. "Now we're into the next phase with Clean Earth, where we're setting up a large-scale system.
"The next issue is cost," he adds. "The only way you can really address that is scaling it up and seeing what it costs to incubate the soil and keep the microbes happy.
"So now we're getting into multiple tons."
That ambitious demo project (at a Clean Earth site in Delaware) has been underway since late 2019, around the time Dr. Sambrotto took the reins  – and when Allied Microbiata relocated from its Brooklyn offices to the Advanced Energy Research and Technology Center (AERTC), another key example of the right allies appearing at the right time.
"The physical space is a lot more than we could ever afford in Brooklyn," Dr. Sambrotto says. "We've got room now to do the development and the production work together, which we could never do before.
"And there are other people around here, and they're all pretty good," the interim CEO adds. "There are these associations with the other people who work in the center, a lot of professional collaboration."
That includes the critical sharing of equipment. While Allied Microbiata did have to stock its larger digs with plenty of proprietary gear, the "consortium of companies" swirling through AERTC also packs a mighty technological punch, according to Dr. Sambrotto – and the building's like-minded researchers are only too happy to share.
"All kinds of electron microscopes and other gear," Dr. Sambrotto says. "And, radiating out from the facility, there's the rest of the university … all these facilities we can use on a pay-as-you-go basis."
Much more comfortable in the laboratory than the C-suite, the associate professor at Columbia's Lamont-Doherty Earth Observatory also receives a helping hand from Mohit Gupta, a former Cargill executive who spent 15 years rising through the ranks of America's largest private corporation (by revenue), all the way to vice president and managing director of growth ventures.
An entrepreneur-in-residence funded by New York State Energy Research and Development Authority (NYSERDA), the latest Allied Microbiata ally – who joined the team in January and has "a great background in the field," according to Dr. Sambrotto – becomes the latest in a long line of programs and people working together to move the microbial science closer to environmental (and commercial) prosperity.
"We have this great space in AERTC, and CEBIP has monthly status meeting to go over everything we've done, and how to deal with the sticking points that we're facing," Dr. Sambrotto says. "And Mohit had so much experience with this industry at Cargill."
With all these scientific and socioeconomic forces pulling together, attention turns now to the Delaware demonstration, which will wrap up by spring and could be a real springboard to commercialization, starting with Clean Earth.
"We have people watching," Dr. Sambrotto notes. "But of course, Clean Earth is our best bet – they've obviously helped us with a lot of in-kind funding, in terms of buying equipment and providing manpower. And they're doing that in the hope of having something of use.
"We've always had a lot of great help," he adds. "And now we're at the point where we're looking for revenue."