Skip Navigation
2016 Conference Sponsors and Exhibitors
---

NYSERDA
NYSERDA, a public benefit corporation, offers objective information and analysis, innovative programs, technical expertise, and support to help New Yorkers increase energy efficiency, save money, use renewable energy, and reduce reliance on fossil fuels. NYSERDA professionals work to protect the environment and create clean energy jobs. NYSERDA has been developing partnerships to advance innovative energy solutions in New York State since 1975. To learn more about NYSERDA's programs, visit   nyserda.ny.gov  or follow us on  Twitter ,   Facebook,   YouTube, or   Instagram.
---

National Grid
National Grid is an electricity and natural gas delivery company that connects nearly 7 million customers to vital energy sources through its networks in New York, Massachusetts and Rhode Island. It is the largest distributor of natural gas in the Northeast. Through our U.S. Connect21 strategy, National Grid is transforming its electricity and natural gas networks to support the 21st century digital economy with smarter, cleaner, and more resilient energy solutions. Connect21 is vital to our communities' long-term economic and environmental health and aligns with regulatory initiatives in New York (REV: Reforming the Energy Vision) and Massachusetts (Grid Modernization). We have energy efficiency solutions to give your business a competitive advantage. To learn more, visit our exhibit booth or   www.ngrid.com/save.
---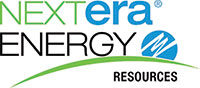 NextEra Energy Resources, LLC
NextEra Energy Resources, LLC is a clean energy leader. It operates primarily as a wholesale power generator, providing power and environmental attributes to utilities, retail electricity providers, power cooperatives, municipal electric providers and large industrial companies. It owns and operates approximately 21,000 megawatts of generating assets located primarily in 25 states and Canada as of year-end 2015. NextEra Energy Resources, together with its affiliated entities, is the world's largest generator of renewable energy from the wind and sun. NextEra Energy Resources is a subsidiary of Juno Beach, Fla.-based NextEra Energy, Inc. NextEra Energy owns and operates generating assets of 46,300 megawatts, including the assets of NextEra Energy Resources. NextEra Energy subsidiaries, including Florida Power & Light Company, have developed new or repowered natural gas power plants with a combined generating capacity of more than 17,000 megawatts. For more information, visit   www.NextEraEnergyResources.com.
---

New York Power Authority
The New York Power Authority is the nation's largest state public power organization, through the operation of its 16 generating facilities and more than 1,400 circuit-miles of transmission lines. NYPA is also a national leader in promoting energy efficiency, the development of clean energy technologies and electric vehicles. NYPA uses no tax money or state credit. It finances the bulk of its operations through the sale of bonds and revenues earned through sales of electricity. More than 70 percent of the electricityNYPA produces is clean, renewable hydropower. For more information visit   www.nypa.gov
---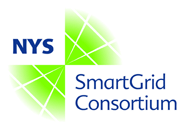 New York State Smart Grid Consortium
The New York State Smart Grid Consortium (Consortium) is a unique non-profit public-private partnership that promotes broad statewide implementation of a clean, safe, and reliable smart grid. The Consortium brings together many of the world's leading utilities, technology providers, policy makers and research institutions to identify opportunities for accelerating grid modernization. The Consortium is the only organization of its kind in the US, with its diverse membership, focused on catalyzing the evolution of our energy system. The organization provides the perfect convening point to develop, test and implement optimal solutions to address regulatory and energy policy challenges. The Consortium is committed to assisting the public, energy policy makers and the energy industry in taking full advantage of clean energy technology.
---

PSEG Long Island
PSEG Long Island is committed to building an industry leading electric company dedicated to providing the people of Long Island and Rockaways with exceptional customer service, best-in- class reliability and storm response, and a strong level of involvement in the communities in which its employees live and work. PSEG Long Island operates the Long Island Power Authority's transmission and distribution system under a 12-year contract.PSEG Long Island is a subsidiary of Public Service Enterprise Group Incorporated (NYSE:PEG), a publicly traded diversified energy company with annual revenues of approximately $11 billion.
---


Stony Brook University
In less than 60 years of existence, Stony Brook University has established itself as one of America's most dynamic public universities, an essential part of the region's economy, and an international research institution that is changing the world.   U.S.News & World Report  ranks Stony Brook among the top 100 universities in the nation and the top 40 public universities. A member of the prestigious, invitation-only Association of American Universities, Stony Brook is one of the 61 leading research institutions in North America and the co-manager of Brookhaven National Laboratory. Stony Brook's 1,040-acre campus on Long Island's North Shore encompasses not only the main academic areas of the University, but also Stony Brook Medicine, which includes the five health sciences schools, Stony Brook University Hospital, Stony Brook Children's Hospital, the Long Island State Veterans Home, and our major healthcare centers, institutes, programs and clinics.
---

The City College of New York (CCNY) and The City University of New York (CUNY)
Situated at City College of New York, the CUNY Energy Institute produces cutting-edge research and develops innovative sustainable energy technologies that have practical and economical applications. The projects include the development of low-cost, safe and reliable batteries with fast discharge rates and high energy densities. In collaboration with its spin-off company, Urban Electric Power, the rechargeable zinc-manganese dioxide battery technology is being commercialized for stationary electrical energy storage applications. Additionally, R&D is conducted on a new bioreactor for conversion of methane gas to liquid fuels, next generation Very High Temperature Reactors, new technologies for thermal and catalytic conversion of liquid fuels to hydrogen and greenhouse gases (carbon-based) to fuels, Enhanced Oil Recovery, and innovative DC-DC power converters that are smaller, cheaper, more efficient, and longer-lasting.
---

NYU Tandon School of Engineering
The NYU Tandon School of Engineering dates to 1854, when the NYU School of Civil Engineering and Architecture and the Brooklyn Polytechnic Institute were founded. Their successor institutions merged in January 2014 to create a comprehensive school of education and research in engineering and applied science. In addition to programs in downtown Brooklyn, NYU Tandon is connected to engineering programs in NYU Abu Dhabi and NYU Shanghai, and it operates business incubators in downtown Manhattan and Brooklyn.
---

Lockheed Martin Energy
We're Engineering a Better Tomorrow
With more than 100 years of technical innovation at work, Lockheed Martin Energy is solving the energy challenges of today and tomorrow. We are supporting electric and gas utilities to meet their capacity and reliability needs by providing distributed energy resources and advanced technologies. We have the industry's best scientists and engineers focused on solutions for energy management and storage, renewables, ocean technologies, and bioenergy.
---


SMM Advertising: Humanizing Brands.  
SMM is Advanced Energy 2016's official marketing agency. With a 31-year history of serving technology-based clients, SMM has deep roots in the energy industry, as well as electronics, bioscience, healthcare and employee recruitment. A full-service advertising and marketing agency headquartered on Long Island, NY, SMM has been humanizing brands since 1985: they do that by building authentic and engaging communication strategies through all available media platforms. Services include: branding, websites, video, print, broadcast and online advertising; collateral, direct and Internet marketing, social media, and PR.   www.smmadvertising.com
---
West Monroe
West Monroe provides strategy, advisory and business consulting, systems integration, program management and telecommunications services related to distribution and network systems undergoing modernization and transformation. West Monroe brings business, technology and industry best practices and experience to the Utility industry with strong knowledge of Strategic and Regulatory affairs, Telecommunications and Utility IT/OT operations.
---

Petro Home and Commercial Services  
As the #1 heating oil company in the country, with over 100 years of experience, Petro is the only partner you need to help design cleaner, cost-effective energy and fuel solutions packages. We offer cutting edge solutions for residential, commercial and multi-family dwellings and work with local authorities to offer turnkey alternatives for all regulation compliance issues which can lead to Energy Star Ratings for your buildings.
---
DONG Energy  
DONG Energy is one of the leading energy groups in Northern Europe, headquartered in Denmark. Around 6,700 ambitious employees are engaged in developing, constructing and operating offshore wind farms; generating power and heat from our power stations; providing energy to residential and business customers on a daily basis; and producing oil and gas.
---

Hydro-Quèbec  
Hydro-Quèbec generates, transmits and distributes electricity. Its sole shareholder is the Quèbec government. It uses mainly renewable generating options, in particular large hydro, and supports the development of other technologies—such as wind energy and biomass. A responsible corporate citizen committed to sustainability, Hydro-Quèbec carries out construction projects to prepare for the future. It also conducts R&D in energy-related fields, including energy efficiency. The company has four divisions.
---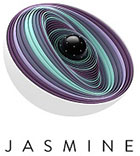 Jasmine Universe  
Jasmine Universe offers an energy management system that directly links with suppliers with consumers, enabling suppliers to provide their customers with real time information and alter consumer behavior to improve grid efficiency and reliability through alternative price offerings, DR and/or other supplier generated objectives. Jasmine is a Startup New York company, with offices at the AEC.   www.jasmineuniverse.com
---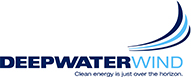 Deepwater Wind  
Deepwater Wind is a leading U.S. offshore wind and transmission developer. The Company is led by a veteran team with extensive experience in developing renewable-energy projects. The Company is actively planning offshore wind projects to serve multiple East Coast markets located 15 or more miles offshore, including New York, Massachusetts, Rhode Island, and New Jersey as well as deep waters projects on the U.S. West Coast. The Company's Block Island Wind Farm is America's first offshore wind farm.
---

Caithness Energy, L.L.C.  
Caithness Energy, L.L.C. is an independent power producer engaged in the development of power plants from renewable energy and natural gas in the United States. Over the last 40 years, Caithness hassuccessfully developed, operated and owned interests in over 40 power projects utilizing wind, geothermal, solar and natural gas
---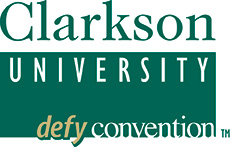 Clarkson University
Clarkson University is America's Corporate Partner University, educating leaders in industry and collaborating to drive innovation and research directed toward global issues in engineering, business, education, sciences and health. Clarkson's main campus is in Potsdam, N.Y., with graduate and research facilities in Beacon and Schenectady, and future plans in Manhattan.
---
Ruskin Moscou Faltischek, P.C.
The firm has an active Energy practice which includes: development of power plants, electric and gas transmission lines, negotiation of power purchase agreements, site selection and approvals, asset acquisitions, regulatory approvals, zoning, real property tax planning, environmental, financing, incentives and, where necessary, litigation. We bring together these wide-ranging disciplines and provide comprehensive advice and counsel to meet challenges faced by providers of energy resources.
---
Rensselaer Polytechnic Institute
Rensselaer Polytechnic Institute will showcase two technology Centers:   Center for Future Energy Systems (CFES), the foci of energy research at Rensselaer, first designated in 2005 as the "Energy CAT", the NYSTAR program designed to spur technology-based applied research and the   Center for Architecture Science and Ecology (CASE) is addressing the need for accelerated innovation of Built Ecologies through the development of next-generation building systems.
---
Center for Architectural Science and Ecology (CASE)
To learn more about the Center for Architectural Science and Ecology (CASE),please visit our website at   www.case.rpi.edu.
---
Center for Future Energy Systems (CFES)
To learn more about the Center for Future Energy Systems (CFES), please visit our website at   www.rpi.edu/cfes.
---
Advanced Energy Training Institute (AETI)  
The Advanced Energy Training Institute (AETI) at Stony Brook University is the training division of the Advanced Energy Research and Technology Center. Working with leaders in the clean energy economy, AETI establishes a platform for the skills, knowledge and credentials necessary in this evolving area. The center develops programs, conduct market studies and focus groups, and offers innovative programs in building, energy efficiency, power, project management, water and more.
---
Kazuo Inamori School of Engineering (SOE) at Alfred University
The Kazuo Inamori School of Engineering (SOE) at Alfred University, housed in the New York State College of Ceramics, is a leader in undergraduate and graduate education of ceramic engineers, glass scientists, material scientists, renewable energy engineers. SOE faculty conduct research focusing on a variety of materials and disciplines including advanced materials (nanostructured ceramics and composites), glass, electronic and photonic materials, whitewares, biomaterials, energy and environmental systems, sensors and solid-state circuitry, and automotive and manufacturing systems.
---
Bloom Energy  
Bloom Energyis a provider of all-electric solid oxide fuel cell technology that produces reliable power using a highly resilient and environmentally superior non-combustion process. The result is a new option for energy infrastructure that combines increased electrical reliability with targeted deployments and significantly lower environmental impacts. Bloom Energy has completed over 250 fuel cell projects on both the customer side of the meter and the utility side of the meter in the U.S and Japan.
---
Empire State Development's Division of Science, Technology and Innovation
Empire State Development's Division of Science, Technology and Innovation accelerates the growth of New York State' s high-tech economy through programs supporting world-class technology research, a robust network of industry-university partnerships, and assistance to manufacturers and technology companies.
---
AtmosAir
AtmosAir is a technology that improves indoor air quality while helping buildings save energy. AtmosAir is installed in many different applications where air quality is critical to performance.
---
Arkados Group
Arkados Group is a global provider of scalable and inter-operable energy management solutions, with a primary focus on the design, installation and control monitoring of innovative solutions, sustainable and cost-effective energy solutions to multi-family residential, commercial and industrial buildings. Arkados Group is a leader in the "Internet of Things" applications and in all Smart Building and Smart Factory technology together with its strategic global partners and its mission is to bring full-featured, cutting-edge products to market with a focus on maximizing ROI for its customers.
---
Farmingdale State College
The Renewable Energy and Sustainability Center at Farmingdale State College's objective is to enhance public awareness of emerging renewable energy resources through a focus on applied research and workforce training in the renewable and smart grid technologies. The center collaborates with local and regional industry, academia, as well as engineering professional societies to offer certificate level training classes.
---
Binghamton University S3IP Small Scale Systems Integration and Packaging Center of Excellence
The S3IP and its five constituent research centers serves industrial partners, applying university research and practical problem-solving capabilities to manufacturing of microelectronic products, commercialization of flexible printed electronic technology, development of advanced batteries and energy harvesting devices, and improvements in the energy efficiency of data centers.
---
New York State Center of Excellence in Wireless and Information Technology (CEWIT) at Stony Brook University
The New York State Center of Excellence in Wireless and Information Technology (CEWIT) at Stony Brook University is a next generation research and educational facility whose mission is threefold: become recognized as a world leader in interdisciplinary research in the emerging, critical technologies of the information age, address the skilled technology worker shortage, and foster new enterprise development.
---
LEEDCo
Lake Erie Energy Development Corporation (LEEDCo) is a regional non-profit and economic development organization building an offshore wind energy industry in Ohio. The demonstration project, known as Icebreaker, will be an approximately 20 megawatt (MW) offshore wind farm with six turbines located seven miles north of Cleveland in Lake Erie.
---
SyracuseCoE
SyracuseCoE is New York State's Center of Excellence for Environmental and Energy Systems. Led by Syracuse University, SyracuseCoE engages faculty, students and collaborators at 200+ firms and institutions to catalyze innovations that improve energy efficiency, environmental quality and resilience in healthy buildings and cleaner, greener communities.
---
The New York State High Performance Computing Consortium (HPCNY)
The New York State High Performance Computing Consortium (HPCNY) is a NYSTAR funded program that unites computing expertise from Stony Brook University, Rensselaer Polytechnic Institute, SUNY Buffalo, Mount Sinai School of Medicine, and Marist College to provide competitive advantages to York State companies through the implementation of high performance computing.
---
Center for Integrated Electric Energy Systems (CIEES) at Stony Brook University
The Center for Integrated Electric Energy Systems (CIEES) is the newest Center for Advanced Technology (CAT) at Stony Brook University (SBU). Its mission is to leverage the technical capabilities of the intellectual assets of SBU and Brookhaven National Laboratory to provide competitive advantage to established and future energy related industry on Long Island, NY. CIEES has three technology thrusts: Electric Grid, Electric Storage and Integration.
---
Center for Advanced Sensor Technologies (Sensor CAT) at Stony Brook University
Designer of different wireless and copper-less (fiber optic) sensors and sensor based networks. Sensors for medical, industrial and military applications.
---
Tarsier Ltd.
Tarsier Ltd. (OTC PINK: TAER), is a publicly traded Delaware Corporation in New York City. Tarsier's mission is to provide consumers "focused solutions for a brighter planet." Its Smart City, T-Flow - Energy Managment Systems, empower companies to take advantage of lucrative Demand Response programs and other ancillary service opportunities.
---
VHB
Energy clients turn to VHB for our broad knowledge of the regulatory environment and latest policies and trends to advance transmission, distribution, and siting projects. Over 1,100 engineers, scientists, planners, and designers across 23 offices, include four New York locations, deliver value to our clients and shape our communities in a meaningful way.
---
Long Island High Technology Incubator
LIHTI is a 70000/sf, 501c(3) corporation which opened in 1992 as a mixed use incubator to promote biotech, engineering and Information Technology. The facility is home to 34 companies, an Incubator Without Walls Program and the Clean Energy Business Incubator Program.
---
Big Cat Worldwide, Inc.
Big Cat Worldwide, Inc., a Long Island, New York based company designs, manufactures and distributes Electric Bikes. Big Cat E-Bikes offer the greatest combination of features, function and great pricing available on the market today, which is fueling Big Cat's growth as the fastest growing E-Bike brand in North America.
---
Clean Energy Business Incubator Program
The Clean Energy Business Incubator Program (CEBIP) provides assistance for developers of renewable/clean energy technologies, including: access to office and lab space; business development/pitch review; access to investors; workshops; and the expertise, business acumen and technological resources of our management team, advisory board and extensive partners.
---
Advanced Energy Research and Techology Center (AERTC)
To learn more about Advanced Energy Research and Techology Center, please visit our website at   www.aertc.org/.
---
Brookhaven Science Associates
The U.S. Department of Energy's (DOE) Brookhaven National Laboratory is managed on behalf of DOE by Brookhaven Science Associates (BSA), a partnership formed by Stony Brook University, on Long Island, and Battelle, located in Columbus, Ohio. BSA also engages six of the world's premier research universities—Columbia, Cornell, Harvard, the Massachusetts Institute of Technology, Princeton and Yale—in the governance and oversight of the Laboratory.
---
Best Energy Power (BEP)
Best Energy Power designs and installs Solar PV Systems in the NY Metro area utilizing only tier 1 components. We are price competitive and have the largest market share in NYC Commercial installations (22%). BEP will demonstrate an excellent ROI together with long term sustainability.
---
Power Analytics - A Causam Energy Company
Causam is a Raleigh, NC based company focused on the design, operation, customer engagement and financial settlements of distributed energy, micro-grids, and renewable energy. Causam will be demonstrating its latest platform, EnergyNet at the Conference.
---
Economic Development at Stony Brook University
The Office of the Vice President for Economic Development oversees more than 20 economic development and business assistance programs serving companies of any size at any stage of growth across all technology industry sectors, as well as companies that depend on technology to manage critical business processes. These programs have helped more than 450 companies, through more than 3500 projects, create or retain more than 19,000 jobs.
---
Energy Focus
Energy Focus, Inc. is a leading provider of energy efficient LED lighting product, and a developer of energy efficient technology.
---
G4 Synergetics
G4 Synergetics has developed the next generation advanced NiMH battery specifically designed for high power applications and utilizes an integrated air-cooled architecture.
---
Harvest Power Solar
Residential and Commercial solar installer with over 1,000 installations completed in the New York City metropolitan area since 2008. NABCEP certified installer with an impeccable customer satisfaction record. Go to   www.harvestpower.net, to learn more how Harvest Power Solar can help you save.
---
Hoffmann & Baron, LLP
Possessing expertise in all areas of technology, Hoffmann & Baron, a premier Intellectual Property law firm, provides the umbrella of Intellectual Property protection that stimulates innovation and economic growth.
---
O'Brien & Gere
OBG provides comprehensive, integrated engineering solutions in the areas of Advanced Manufacturing, Energy, Environment, and Water. OBG – There's a way.
---
Synfuels Americas
Synfuels Americas is an international leader in innovative research and development of advanced energy technologies, such as high-efficiency and low-emitting Fischer-Tropsch synthesis.
---
ThermoLift
ThermoLift is developing a cold-climate, natural gas air-conditioner and heat pump technology that combines heating, cooling, and hot water delivery into a single appliance that can provide a 30-50% reduction in building HVAC costs.
---
New York Institute of Technology
New York Institute of Technology (NYIT) offers 90 degree programs, including undergraduate, graduate, and professional degrees, in more than 50 fields of study.
---
Suffolk County Community College
Suffolk County Community College, a leader in renewable energy and energy efficiency education, provides training and certification in LEED, energy auditing (BPI) and solar/PV (NABCEP).
---
Department of Technology and Society at Stony Brook University
The Department of Technology and Society's,  College of Engineering and Applied Sciences, research and academic interests are centered on energy-environmental systems, and engineering & technology workforce policy.
---
Fordham
Fordham's Social Innovation Collaboratory is a network of students, faculty, and community members, partnering with organizations such as the United Nations and BMW, promoting innovative solutions to challenges such as sustainable farming, EV adoption and urban mobility.
---
Greater New York Chamber of Commerce
The Greater New York Chamber of Commerce provides great networking receptions, breakfast, luncheons, seminars and business expos. We have a database of over 30,000 plus business representing small, medium size and major corporations, public officials, foreign dignitaries and consulates in the New York city area. Join us and get listed and linked   www.chamber.nyc
---
Composite Prototyping Center
The Composite Prototyping Center (CPC) is a resource for manufacturers seeking entry into the rapidly growing composites market. Its core mission is to take the best assets available to form a core manufacturing competency in the industry, while providing companies with essential training/workforce development, process technologies, prototype manufacturing and testing capabilities.
---
Smarter Grid Solutions
To learn more about Smarter Grid Solutions,,please visit our website at   http://www.smartergridsolutions.com.
---
The Tesla Science Foundation
To learn more about The Tesla Science Foundation, please visit our website at   www.teslasciencefoundation.com.