Paul Tyno
Strategic Advisor Energy Initiatives
Buffalo Niagara Medical Campus
---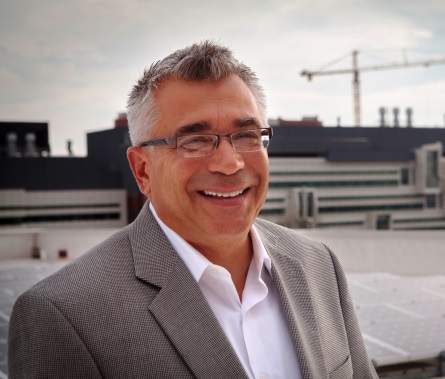 In his role with the BNMC, Inc. Paul is responsible for executing the campus Energy Innovation Plan and further developing its overall energy strategy as a collective effort. That effort strives to integrate energy efficiency, demand management, grid modernization, alternative transportation and renewable energy in fostering a sustainable, growing community.
Paul has led multiple energy services companies to become integral resources collaborating with utility companies, RTOs/ISOs, program participants, federal and state regulatory agencies, trade associations, economic development organizations, and affiliate service providers.
He has been deeply involved in the electricity industry and dynamic load management arena for a number of years. Paul was a founding member of a prominent third party provider of demand management resources and a key contributor to another. In both instances Paul was responsible for designing and implementing complex demand response / load management programs and related demand side management solutions both in new and existing markets.
A nationally recognized demand response subject area expert and active industry spokesperson Paul has addressed numerous groups regarding demand side energy management including the Federal Energy Regulatory Commission (FERC) Demand Response Collaborative, the National Association of Regulatory Utility Commissioners (NARUC), the Independent Power Producers of New York (IPPNY), Sustainable Energy Ireland (SEI), Ireland and the European Energy Commission, Joint Research Center, Italy. Paul recently completed his third term as Chairman of the Peak Load Management Alliance (PLMA). He is a registered party (on behalf of the BNMC) and active participant in the New York REV Proceeding invited to sit on the Market Design and Platform Technology working group.
---
---