Jeffrey Ballard
Vice President of Operations Technologies and Business Transformation
AVANGRID
---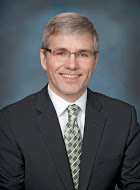 Jeff Ballard is vice president, operations technologies and business transformation for AVANGRID's networks companies which serve nearly 3.1 million customers in the northeastern United States. In this role, Ballard oversees strategic planning, innovation and business transformation activities across the enterprise and also leads strategy and support of technologies specific to utility operations including Smart Grid, Control Systems and Telecommunications.
Prior to his current role, Ballard was vice president of information technology where he was responsible for all aspects of IT strategy and service delivery, including portfolio management, enterprise architecture, governance, and system operations.
Ballard earned a bachelors in business administration from the University of Maine at Augusta, an associates in applied science degree in electrical technology from Southern Maine Technical Institute and has completed senior IT concours and global leadership development programs hosted by nGenera and IMD Business School.
---