Dr. Seung Il Moon
Professor
Seoul National University
---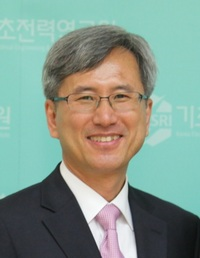 Seung-Il Moon is a professor in the Department of Electrical Engineering and Computer Science at Seoul National University. He has been appointed member of Presidential Committee of Green Growth and advisor for Ministry of Knowledge Economy in 2009. Through vigorous activities in these committees, he leads the researches and projects for development of Smart-Grid in Korea and is also appointed chairman of Smart-Grid Subcommittee of 2013 World Energy Congress.
He is director of Korea Electrical Engineering & Science Research Institute (2005-), member of Electricity Regulatory Commission, Ministry of Knowledge Economy (2007-), member of Advisory Committee, Korea Electrical Contractors Association (2008-), and member of Advisory Committee, Korea Electrical Safety Corporation (2009-). He has been a Director for Editing of KIEE (Korean Institute of Electrical Engineering) since 2008, and was awarded the Park Youngmoon Award from KIEE for his outstanding contributions.
Professor Moon's primary research interest is Renewable Generations, Power Quality, Custom Power Device & Distributed Generation, and Power System Reliability. His current interests focus on development and operation of Smart-Grid with renewable energy generations.
---
---